The Boss And The Maid. Chapter 13
5 min read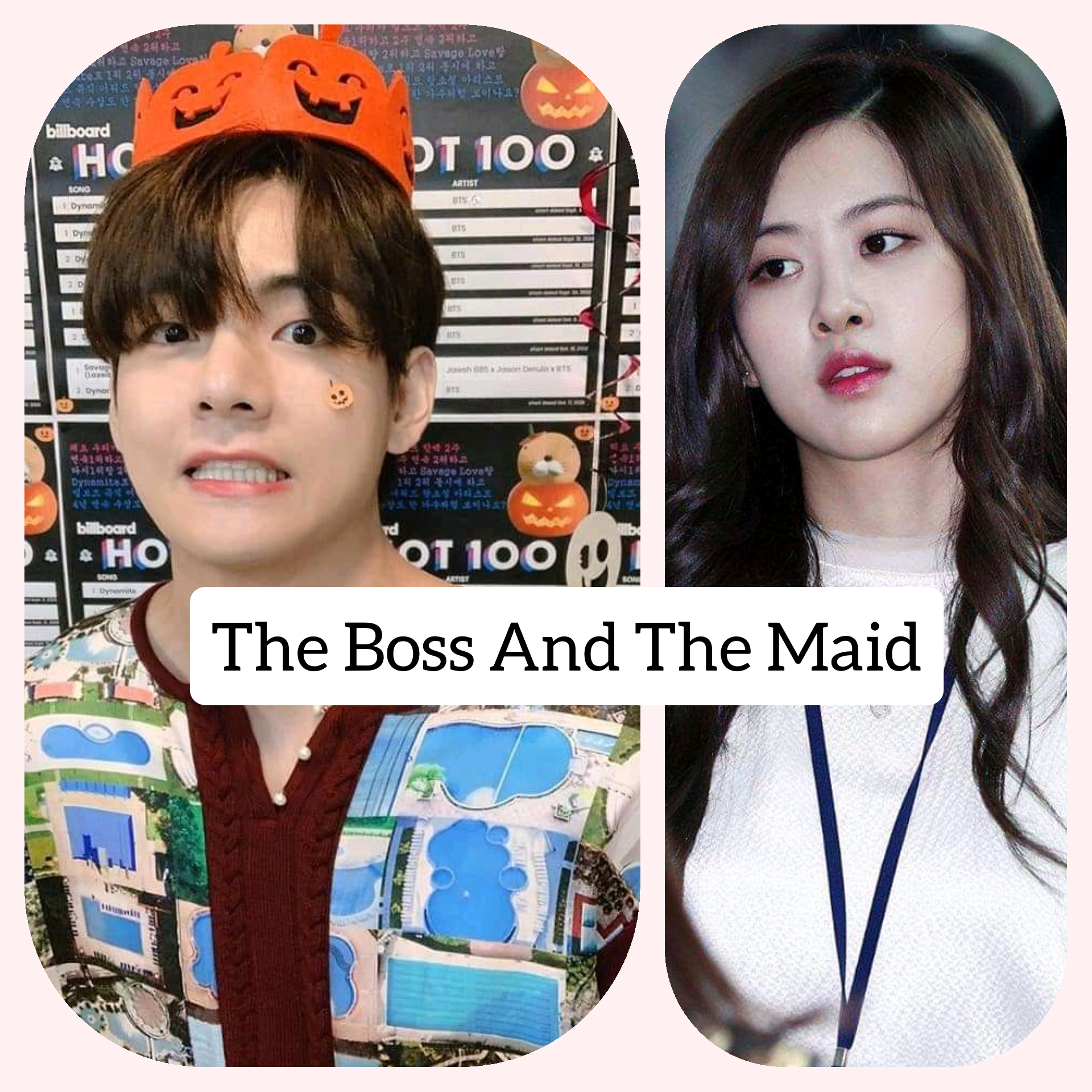 ❣️❣️❣️THE BOSS❣️❣️❣️
&
❣️❣️❣️THE MAID❣️❣️❣️
By: Author Donna
❣️❣️❣️ Chapter 13❣️❣️❣️
..
..
〰️ Miguel's POV 〰️
..
..
"Sir I totally forgot,the trip is coming up this weekend and we have scheduled a meeting with Mrs Fortress" Paisley said as I groaned.
"You forgot? But you don't usually forget to hike your skirt up every now and then" I spat as her face became red from embarrassment.
"Cancel the deal with Mrs Fortress,if she decides to sue me,pay the lawyer off" I said as she nodded and walked away.
Tonight I plan on asking Morena to be my woman. Hell I don't care if…… anyone has something to say but that's what I'll do.
..
..
My phone beeped signalling a message as I read it and smiled. It's a message from Morena asking me to pick her up after detention.
Gosh…..what exactly did she do to get into detention? I really need to speak with Mr Hampton.
..
..
???? School ????
..
..
〰️ Morena's POV 〰️
..
..
Tia and I laughed as I finished my milkshake. Actually it's a competition,we brought it upon ourselves.
The first person to finish her milkshake gets to order the other person around. Her face held a scowl as I chuckled.
Suddenly,her eyes bulged out as she motioned for me to turn. My eyes also grew wide.
It was Hayden Rutherford,the guy who comforted me at the party after I spilled drink on Alex guest.
"Hey we meet again" he said as I chuckled. "Yeah….so how have you been?" I asked and noticed Jessica walking towards us.
"Good,uhm I see he decided to treat you special" he said as my face heated up.
"Hey Hayden, come on we have to sign their autographs besides my banner is arriving today" she said as Tia rolled her eyes.
"Chill,am just talking to my friend,we can sign the autographs later" he replied as she scowled but stayed glued to him.
"So who's this pretty lady beside you?" He asked, flashing a toothy grin at Tia as she blushed.
"Oh she's Tiana Travis" I replied as he nodded. "Alright,see you around".
"Oh my gosh,he called me pretty,he called me pretty" Tia said, fanning herself as I laughed hard.
"Oh yeah I heard it, you can stop blushing now" Blair said,as her girls chuckled.
"He's just flattering you" penny said, walking away.
"You're just a frog,he felt pity on your poor soul" Lisa said and followed penny out
"Just a warning,stay away from him,he's for Jessica" Blair spoke again before walking away.
"Foolish old hag" Tia insulted as I laughed.
..
..
〰️ Yola's POV 〰️
..
..
"Alex I've got no time, come on we have to act fast" I said, zipping my dress.
Yeah Alex and I have been lovers even before I started dating Miguel. He set me up on a date with Miguel and I think the fool fell for me at first sight although it was lust.
Later he decided to start giving me allowances and of course I agreed,that's what Alex and I actually wants.
"Hmm…. we'll be going for the boys night at his house,last time we had it at Max's place now it's his turn, you can come and make it to be a coincidence" Alex said as I smiled.
"Yeah,then you'll try convincing him to come back to me" I said as he smiled and kissed my lips.
"Come on let's go" he said as I sighed.
..
..
〰️ Morena's POV 〰️
..
..
Finally school was over,Mr Blake already came to the class to tell me I was free from …the detention.
But how? I thought,then I remembered that I told Miguel about it in the text I sent earlier on.
"Hey Morena,I have to go,mom just called" Tia said as I hugged her and waved her bye.
I was eagerly waiting for Blair and her partners to come out,am very sure Miguel will be here very soon.
Soon I saw his car driving in and my smile grew on my face. Now let's see who he's here to pick.
Just then,I heard some screams behind me and I didn't need to be told who was screaming.
I stood, waiting for him to get down and the minute he did,he waved as I smiled.
"Oh my gosh Blair,he's waving at you,why don't you……go to him?" I heard Jessica say as I chuckled lightly.
Only if they knew……what's going on. Miguel walked towards me and kissed my cheeks as everyone gasped.
"Blair what's going on?" Lisa and penny asked immediately.
"I thought he was your boyfriend" Jessica asked, folding her hands as Blair threw daggers at me before running away.
..
..
〰️ Miguel's POV 〰️
..
..
"So how's school?" I asked as she settled on the seat. "Fine,uhm…I wasn't allowed to contest for the election" she said as I frowned.
"Why?" I asked as she sighed. "They said am a new student and I can't contest" she said as I sighed.
"I'll see what to do about it" I said and withdrew a little box from my pocket.
"Morena,I don't know if it's too sudden,if am too fast but know one thing,I really love you,I want you in my life,I want you to be my girl" I asked, retrieving the ring from the box as her eyes widened.
"I know I've been a jerk, I've spoken rudely to you, I've done some unforgivable things but I really love you" I said as she smiled and kissed me.
I slid the ring into her finger as the kiss went on.
Finally I've gotten a lady to love,I just hope it lasts.
..
..