The Boss And The Maid. Chapter 19
5 min read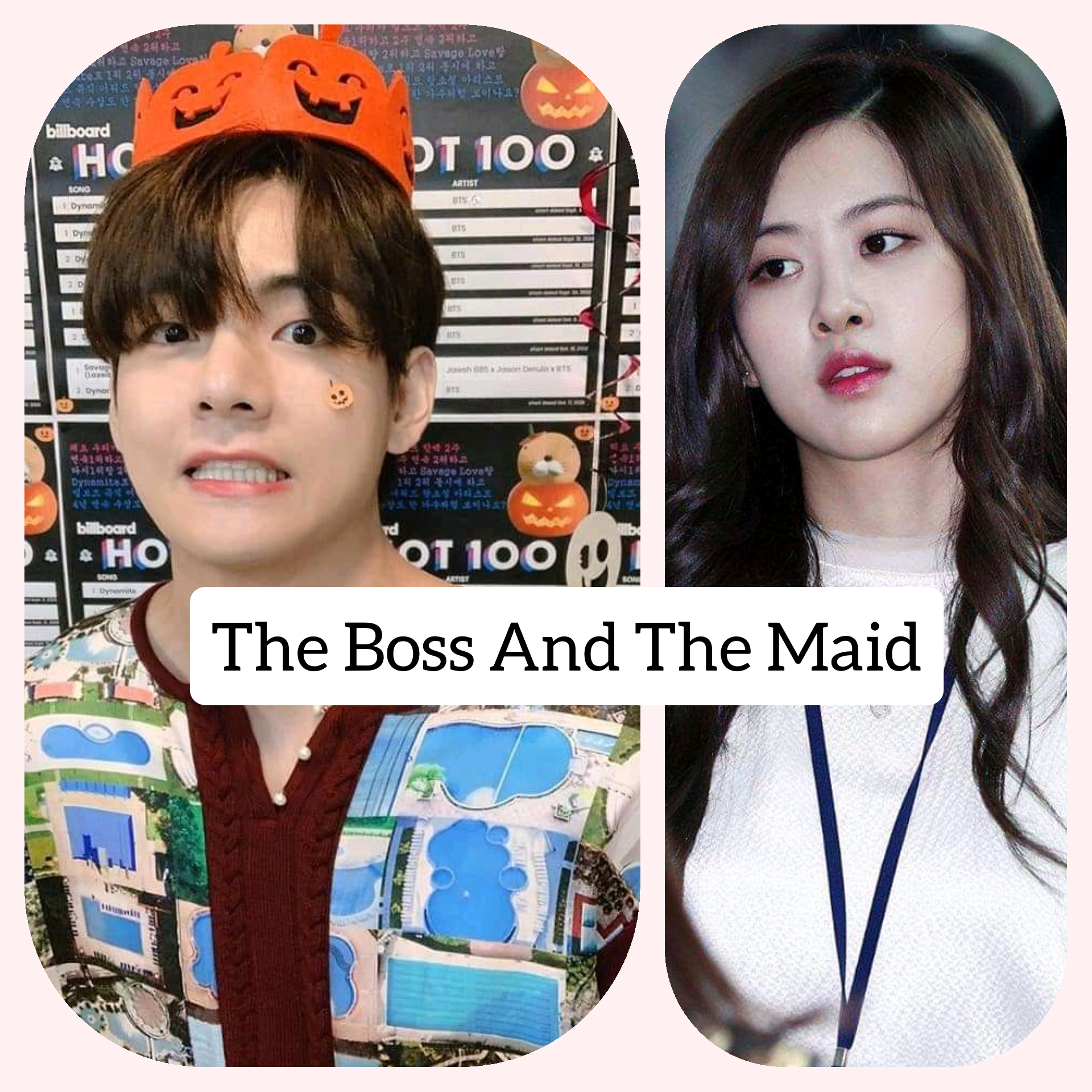 ❣️❣️❣️THE BOSS❣️❣️❣️
&
❣️❣️❣️THE MAID❣️❣️❣️
By: Author Donna
❣️❣️❣️ Chapter 19❣️❣️❣️
..
..
〰️ Miguel's POV 〰️
..
..
Our flight landed in China late at night and I was really tired. The chaffeur arrived shortly as we got into the car, heading to the hotel.
My mind drifted back to Morena and what she might be doing now. as for Jerry,I fired him before I left and made sure no one will employ him.
Am still thinking about what I'll do to Morena, maybe sending her to one of my abode will be better.
"Miguel,Mrs Mona has been calling your phone and she said you were not picking up" Violet said as I sighed.
I had put my phone on flight mode so……..I couldn't receive calls. I quickly removed it from flight mode and dialed the home line.
..
..
"Hello" came Morena's voice as I closed my eyes. She's the last person I wanna hear and wanna see.
"Give the phone to Mrs Mona" I said between gritted teeth. "Please listen to me,I beg you am really….." I cut the phone call and noticed the car had stopped and they were all getting out.
..
..
〰️ Morena's POV 〰️
..
..
Tears pooled in my eyes as he ended the call,why is he treating me like this??
He doesn't want to give me the opportunity to justify myself. He's so selfish.
I walked towards my bedroom with a heavy heart and a pounding head. I need to be in school early tomorrow cause I'll be on duty now.
..
..
©️School©️
..
..
"Hey are you coming along? Hayden and I will be attending a party tonight,it's his first gala here" Tia said as I declined.
"No, besides i can't,you know i have to be home for my project" i said as she nodded slightly.
I slipped my phone out of my bag and texted Miguel.
????️ Please talk to me,ur silence is breaking my heart
One hour later,I didn't get any reply and i smiled at it.
It seems he doesn't want me here,his cold and silent treatment is enough. Am not gonna keep on begging him.
..
..
〰️ Miguel's POV 〰️
..
..
It's been a week and three days since I left for China. And Yola has been trying her best to come back to me but am not interested.
I walked out of my bedroom, heading to Jane's bedroom,yeah I met her here,she's the daughter of the hotel manager.
"Hey handsome, you smell good" she said, opening the door wide for me to walk in.
"Thanks, and you look sexy" I said, looking at her cleavage as i swallowed hard.
"Oh…..I get that a lot, besides I've got better things to do" she said, trapping me on the door as she began her assault on me.
..
..
I looked around the room and noticed that the shower was running but my heart sank low in my stomach.
Gosh, I've cheated on her, and I didn't give her the chance to……oh no.
I sprang out of bed and began to dress up as the bathroom door opened.
"Hey handsome, going somewhere?" She asked, walking seductively towards me as I nodded.
"Yeah…..am leaving,I need to speak to someone" i said, buckling my belt as she chuckled.
"Oh no baby, daddy said the new investigator will be arriving tomorrow, Thomas Dominic" she said as I cursed under my breath.
I totally forgot about that,I can't wait to get back to her,I really need to kiss her,hold her in my arms.
..
..
〰️ Morena's POV 〰️
..
..
"Still no reply?" Tia asked as I nodded, staring at the pregnancy kit in front of me.
Gosh,I can't believe am carrying a baby within me. His baby,how am I sure he won't reject her?
"Then you should really take my advice, you have to leave,let him know and feel your Worth" she said as Hayden nodded.
"Yeah, your ticket is ready,but you can cancel it" he said as I looked at my luggage.
Yeah,I lied to Mrs Mona that I was taking my old clothes to a friend of mine but in the right sense,I was running away.
He'll forever see me as a cheat,he hates me now so there's no need for him to know about this child.
I'll really miss Violet and other people but I have to do this. "I'll leave and no one must know about my whereabouts,not even Violet" I said as Tia nodded with tears in her eyes and hugged me.
"I'll miss you best, I'll really miss you" she said as I smiled. Just then,my mind raced back to the used pregnancy kit i left on my night stand.
Yeah…..I didn't want to believe I was pregnant so I took the test again here with Tia. Well he'll definitely figure it out but he'll never know and see his child.
..
..
???????? Airport ????????
..
..
〰️ Miguel's POV 〰️
..
..
I couldn't wait to get back home,I know she might get angry and push me away but am ready to start over again, I'll stay all over with her.
I drove the car with speed to the house as I alighted the car.
"Welcome home son,but you are not supposed to be back before Saturday" Mrs Mona said as I sighed.
"Yeah I know,but I messed up big time, where's she? I need to see her?" I asked looking around as her face lost it's glow.
"She left,i think she got tired of been treated like thrash, you can look for her but I think you won't find her" her words hunted me even as I sat on my bed at night.
She begged,sent texts,cried but I didn't listen…….my feet dragged me to her bedroom as I switched the light on.
The room has her smell and it's so cozy and warm…….i looked around, picturing her smiling face as she spoke before my eyes caught something.
What could that be?? I walked towards her bed and picked the……what!!!
A HPT don't tell me……..no,it's not,no,………I lost her and now….I lost the chance of being there for my child. The tears rolled freely as I sighted Mrs mona wiping her eyes with her apron.
"You need to see this" she said and walked away.
..
..
〰️ Brenda's POV 〰️
..
..
"No one messes with Brenda and go Scot free" i spoke to Yola's dead body.
Yeah,I cut her wrist and she lost a lot of blood. All I had to do was tip a janitor,I collected her uniform and prepared a bath for her then boom,I hit her hard on her head.
"Too bad you had to die now, well it's time to finish our dear Morena, oops her death will be more painful.
I wiped my hands and walked out of the room. Mission to China accomplished!!!
..
..