Single Dad. Episode 5
5 min read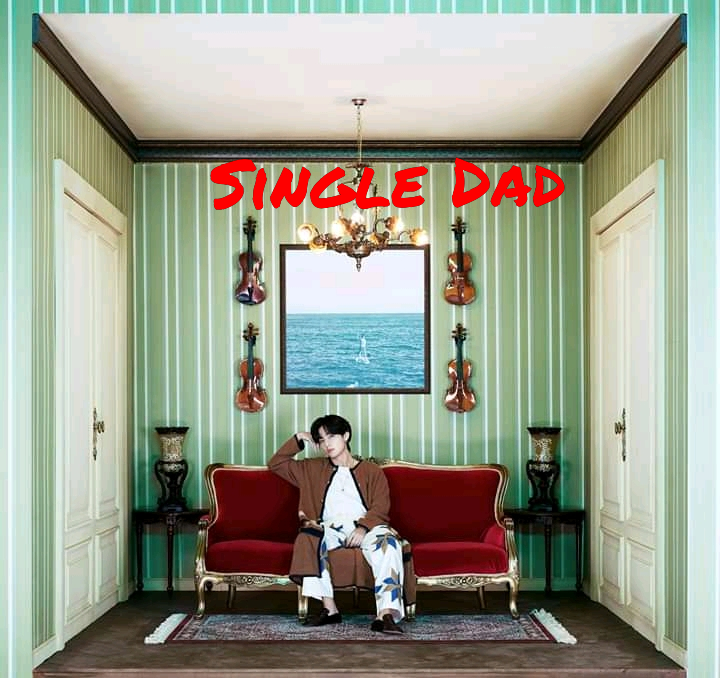 ???? SINGLE
DAD????
???? Babysitting His Crazy Kids ????
Written by ???? Angel Louis ????
???? Episode 5 ????
???? ALICIA ????
I texted him thirty minutes ago and he's still yet to reply. Huh!
Didn't he see it?
I huffed as I shut down my computer almost looking worried and angry at Same Time.
I hate been snobbed.
David is my colleague and yes, the supervisor of Duvel Company. He's a single Dad.
A hot Single Dad. Mark the word 'HOT' …
And of course, I like him so much.
I've always had a crush on him long before his wife's death.
And now that he's single again, I see a green light waving a passage for me into his life.
I know he likes me too. I see the way he stared at me at times. Especially when we eat lunch together.
He's got a $exy eye and anytime ours Meet, my body begin to heat up. Like he performs Magic to my body and I want him so much to myself.
I wonder why he still hasn't asked me out. For the past nine months I've been treating him lunch and most times break him breakfast, one I always buy on my way to work .
I don't know how to cook. I never learnt how. Didn't see any reason to learn when you could buy cooked foods almost everywhere around you.
I heard he's got four kids too. I've even seen a photo of them once.
Having four kids are way too much. Didn't he do family planning with his late wife?
I may like David Alot but I literally don't like kids.. most kids are annoying.
And to think David had four Children!!!
Gosh!
Though I haven't met with any of them but from the looks on their faces in the picture.. they are probably not above 12 or eleven.. so I can handle them
They are small. So they know Nothing.
I'll just have to shove them aside so they won't come between I and David when I finally have him to myself.
Cause David is so engrossed in them and it baffles me Alot.
If only he could spend more of his time with me. And not with his kids.
Their mates are in a boarding school.
???? ROSIANA ????
Noel led me to the kitchen and my eyes darted round in amazement.
It's huge! And w-well organized.
The burners, gas cooker, stove, dishes.. fridge.. all were arranged neatly.
"Take your apron" Noel handed a piece of cloth to me.
"Thanks." I smiled.
I put on mine as I watched Kayla bring out two more aprons from the side shelf.
"Uh.. Kayla. I'll be needing just one okay" I chuckled slightly.
"I Know. I want to cook with you"
"Yeah me too" Noel added as Kayla gave one to him.
"But .. sometimes, the kitchen can be pretty dangerous for kids like you and..
"Who said am a kid. I'm not a baby Mi-lady" he drawled putting it on.
"Neither am I" Kayla added.. wearing her apron inside out.
I laughed at the sight and helped her adjust it.
"Are you sure you wanna Join for cooking? What if your dad comes back and..
"Forget my dad. I can handle him alright" Noel waved off.. looking so serious.
I didn't want to argue much.. so I let them be
Besides, they look so cute on the aprons"
"So.. what do you guys want for lunch?"
"Oh I want pancakes!" She squiled.
"Noted. What about you Now?"
"I want pancakes, Mashed potatoes and fish stew.. grilled chicken and tomato soup .. oh and yes! Macaroni cheese and baked Fillets"
"How many can you eat?" I asked looking Surprised at the food he listed out.
"All .. I want all!"
"Hmm." I shook my Head.
"Okay… Let's start with the pancakes. Who knows where the flour and baking ingredients are?"
"Mee!!!" They chorused in excitement
"What about potatoes and fresh tomatoes?"
"Yay! Yay! Me .. I know" Kayla ran to the fridge to get it.
"Alright. Let's start cooking"
I brought out the frypans and pots.
???? JANIETTA ????
☃️ Twenty- Five Minutes past☃️
I sat on the couch watching my favorite cartoon.
It isn't so interesting today cause Noel and Kayla aren't here with me. They are with that stranger.
Noel's a big idiot you know… And Kayla is just too innocent and sweet to know what's right.
As long as food is concerned, everyone is Noel's friend.
I don't like this lady at all. She's too pretty and I fear for my daddy.
I don't want my dad to like her either. That's why am acting this way towards her.
I do not want a second mummy!
And to think Noel and Kayla are in the kitchen with her.
Duh!????so annoying ????
I instantly switched off the TV which had suddenly become noise to my hearing.
I'm so hungry and my stomach aches for food ????
Why isn't Dad Back yet? And how long does it take to make A simple dish?
I laid on the couch and began to count the ceiling.
I don't want to go to that kitchen. I'm so hungry and I don't want to show it either.
It's best I go toy room and sleep till the food is served.
I got up from the couch and walked out of the sitting into the passage.
My room is just few doors away from here and I hope….
OH.My. God! What's that Smell?
Where's it coming from??
I stopped my steps as I sniffled in the savory aroma.
It Smell so good and yummy! I felt my stomach twitch.
I'm hungry ????!!! I bit hard on my lips.
I stood there sniffing to satiate my hunger.
Roars of laughter echoed from the kitchen and I knew they were simply having fun in the there.
What if they're eating or something?
I can't take This! I do not want to beg that lady for food neither do I want her to know I'm desperately craving for the food. Or even show how hungry I am.
But wait..
This is my father's house. Literally my house too and my dad owns the kitchen. Giving me equal rights.
I want to eat!
And it's final. I can't kill myself with hunger In my own house.
I'm simply gonna walk in there and order her to give me food.
I decided on that and marched my way with a straight face into the kitchen.
Disrupting their little fun.
My eyes caught on the different delicacies in the kitchen and the breathtaking aroma.
I can't take this ????.
The three of them stared at me as I walked to grab a plate from the sync. I walked over to the lady … I cleared my throat and stared into her face in a bossy way.
"This is my father's house, so i want you to dish out some food for me…"
My bossy tune soon melted as my stomach gave out a great sound.
I'm Hungry ????????
"PL….ease ????" I spoke out solemnly. Staring at her with puppy eyes.
.
.
.
.