Clumsy Maid. Episode 4
4 min read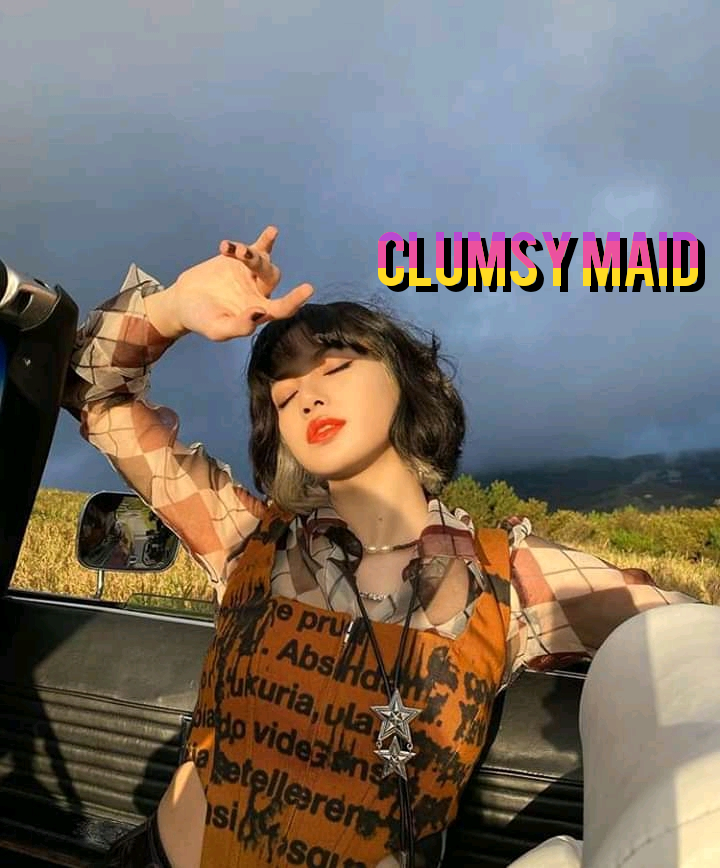 EPISODE 4
_______________________________________
Amanda
After running away from Peter, I went to the kitchen and took a cold water from the refrigerator.
I sat down and sighed.
I know that they've got more plans on their sleeves but I'm gonna beat them to it.
I took a cup of water and went to Anderson's room.
"What are you doing here?" Peter asked.
"I came to give him water." I replied.
"What did you put in the water this time?" He asked and gave me a 'i don't trust you look'
"Nothing. It's just water." I drank the whole water.
"See? There's nothing there"
"You drank the whole thing?" Peter asked.
"Of course. Go get yours baby" I said and left the room.
______________________________________________
(Chicago )
Brandon Tyler
Tears dropped from my eyes as I packed my clothes into a self-contained back pack.
I just broke up with my girlfriend who insisted we should get married.
After one week of marriage, she requested for a divorce.
I just wish I knew the game she was up to.
My property was now divided into two and shared equally between me and her.
That has always been my fate.
I've never had real love.
"Take good care of your self Brand." My younger brother Smith said.
"I will. Take care of yourself and the business. I'll call you whenever I need help" I said.
"Alright" he said and we hugged.
I took my bag and walked out of the house.
I was going to New York to start afresh.
Life begins as a commoner.
I went to the city park and board a taxi for New York.
I just hope this works.
(Few minutes later)
The taxi dropped me at New York City Park and I strolled down to the inside city.
I was so tired.
The weather wasn't welcoming as the clouds changed it's mood.
"Hey" I heard a voice call me.
I turned and saw a girl.
She was so pretty and geogeous!
She waved her hands on face as I've been staring at her.
"I just said 'hey' to tell you that I love your bag" she said.
"Oh thanks." I replied.
"You're new here?" She asked.
"Yeah. I am. And I need a job" she said.
"That's great. You're hired then" she said and gave me her loads.
"Just like that?" I asked.
"Oops! You wanna submit your CV or what?" She asked.
"No. Not that. Thanks." I said and arranged the the load she gave to me.
This thing is so good damn heavy.
I was walking while she riding her bicycle looking for trouble.
She was just so funny and crazy at the same time.
We got to a mansion and she came down from the cycle.
She took the loads from me.
"Thanks so much" she said and took all of them and kept on the floor.
"I really appreciate. Thanks. You can go" she said and went inside and locked the gate.
I was puzzled.
Like the fvck!
I've been fooled by a girl!
As I was about to leave, the gate opened.
I was just joking.
"Come in" she said and I followed her.
_______________________________________
Amanda
Giving people heart attack is my job.
Atleast I've gave him a taste of Amanda.
Well… It's a good thing I saw him.
At least I've got some help.
He'd be working while I'll be dealing with the boys.
We to the sitting room and I saw the two big heads sitted on the couch.
These folks don't work.
Just their eyes glued to the TV.
Jeez!
I went and blocked them from viewing the TV.
"Amanda what's that?!" Anderson asked.
"I wanna make an announcement" I said and still kept my pose.
"What announcement?" Peter asked.
I waved at the guy I just hired to come over.
"…and who's he?!" Peter added.
"He's our new maid" I said.
"What!? You're a maid and you hired another maid?" Anderson asked in a high tone.
"Chill. I'll pay him from my salary. It's none of your business" I said.
"I'm Brandon." The guy introduced himself.
"Welcome Brandon, I hope you last for a week here though" Peter said and left.
Anderson just nod his head and left.
"Now c'mon. Let's go to the kitchen." I said to Brandon.
We took the load and went over. Kindy hi ( boss) on+233544142683 to be added to his story room to enjoy more stories from the group.
In few minutes time,
We were done with the cooking.
I served the food and we ate and went to sleep.
I gave Brandon my bedsheet and pillow.
That's how t'll be until he finds a job.
___________________________________________
(Morning)
Brandon
Amanda's like some sort of a phyco.
He flogs me whenever I snore and I don't even know where she got the cane.
She's really crazy.
It was already morning.
She gave me the bucket and a mopping stick to mop the kitchen while she cook.
This was really frustrating.
The more I mop the dirtier she gets it and she was still inspecting me with her cane!
She's really crazy!
______