Clumsy Maid. Episode 10
4 min read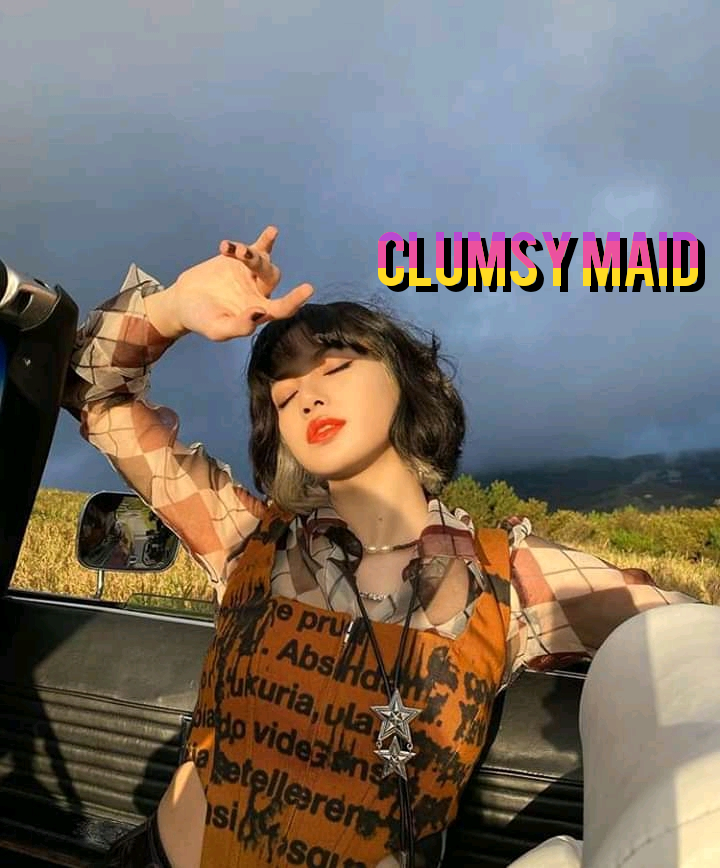 EPISODE 10
(Semi-Finale)
_________________________________
Amanda
We arrived at the park while Brandon opened the door for me.
I could see anger already all over Anderson's face.
We went in the park I saw many couples having some fun with their kids and some without their kids, well I have a suprise for Peter and Anderson.
"Tyler!" Peter yelled and hugged her and she smiled shyly.
"This is Katherine our child hood friend" I said pointing to the girl standing close to Ty.
"Nice to meet you rosa I'm Peter" Peter said and hugged her.
"Nice to meet you Kate am Brandon. You can call me Brady for short." Brandon said and hugged her also.
It was Anderson's turn, but instead he kept watching her with no expression on his face and she also did too.
OK.
I dont know if I did the right thing but i can tell Katherine likes Anderson already, we went in and started playing random games and having fun of our life.
I could see Peter and Tyler getting along pretty well and Katherine with Anderson kept staring at their self awkwardly.
I really don't know what this is called, is it 'love at first sight or hate at first sight'
"Hi come here" Some ladies said and dragged us to a crowd other couples were.
"We are playing a couples game called No hand kissing" she said and we all started coughing nervously.
"Sorry ma but we are not cou.."
"Shh! I know you guy's are shy. What is there to be shy about? I can see love in all your eyes" she said cutting me off.
"Let the game begin!" she yelled.
We were in the centre on the crowd.
There was no way to go out.
I was paried with Brandon, Anderson was paired with Katherine, Peter was paried with Ty.
I wonder how we are going to do the kissing challange when we haven't even confessed our feelings for each other.
"1… 2…3… Go!" they yelled.
The other couples started kissing.
Ty and Peter didn't even waste time and theirs was so intensed i think they need a room also.
Brandon placed his lips on mine and we started kissing also.
I looked at Anderson's direction and they were kissing also.
Peter was the first to rap his hand arround Tyler and they were disqualified, followed by Anderson.
I and Brandon kept kissing till the crowd started yelling and clapping and with that we were rewarded with a big teddy bear with couples goal written on it.
_____________________
Anderson
i would be lying if i said i am not sad or jealous seeing Brandon and Amanda together, but I can't do anything it seems they already have feelings for each other and matter what, one can't force love.
So as painful as it is i have to move on since Amanda is happy and her happiness matters to me.
I kept looking at Katherine after the kiss she looked shy and uncomfortable.
She's really pretty and it won't be a crime loving her.
"Katherine" I called.
She turned and avoided eye contact with me.
"You look beautiful" I said and held her face up ,her lips were so cute and i got tempted to kiss her again which i did.
"Relax OK?" I said and she nodded.
_________________________
Peter
This outing is the best ever.
The best day of my life.
"Will you be my girlfriend Ty?" I asked.
She bent her head down and gave me a nod.
"Is that a 'YES?'" I asked.
"Yes" she said blushing.
I hugged her.
"I love you" I said and kissed her.
__________________________
Brandon
"Amanda I need to tell you something" I said nervously.
"OK. I'm all ears." Amanda said.
"This ain't the real me Amanda…" i said and took a deep breath.
"…I'm billonarie who lives in Chicago, after so many heartbreak and break up's, I decided to disguise my self and come to New York as a free man, until i met you Amanda. You changed my life and everything.
I love you Amanda, I really do" i said and she looked at me confused and stood up.
_____________________________
Amanda
I quickly stood up and ran.
I don't know why am running. But what Brandon just told me really shocked me.
I don't even know if i should be happy or sad or angry am just confused!
I think i need to pee.
I saw the restroom and quickly ran towards it.
I pee'd and came out.
I was about going when a huge mascular body held my mouth tight and started ripping my clothes of my body.
I couldn't shout.
All I could do was crying.