Crazy Couple. Episode 2
9 min read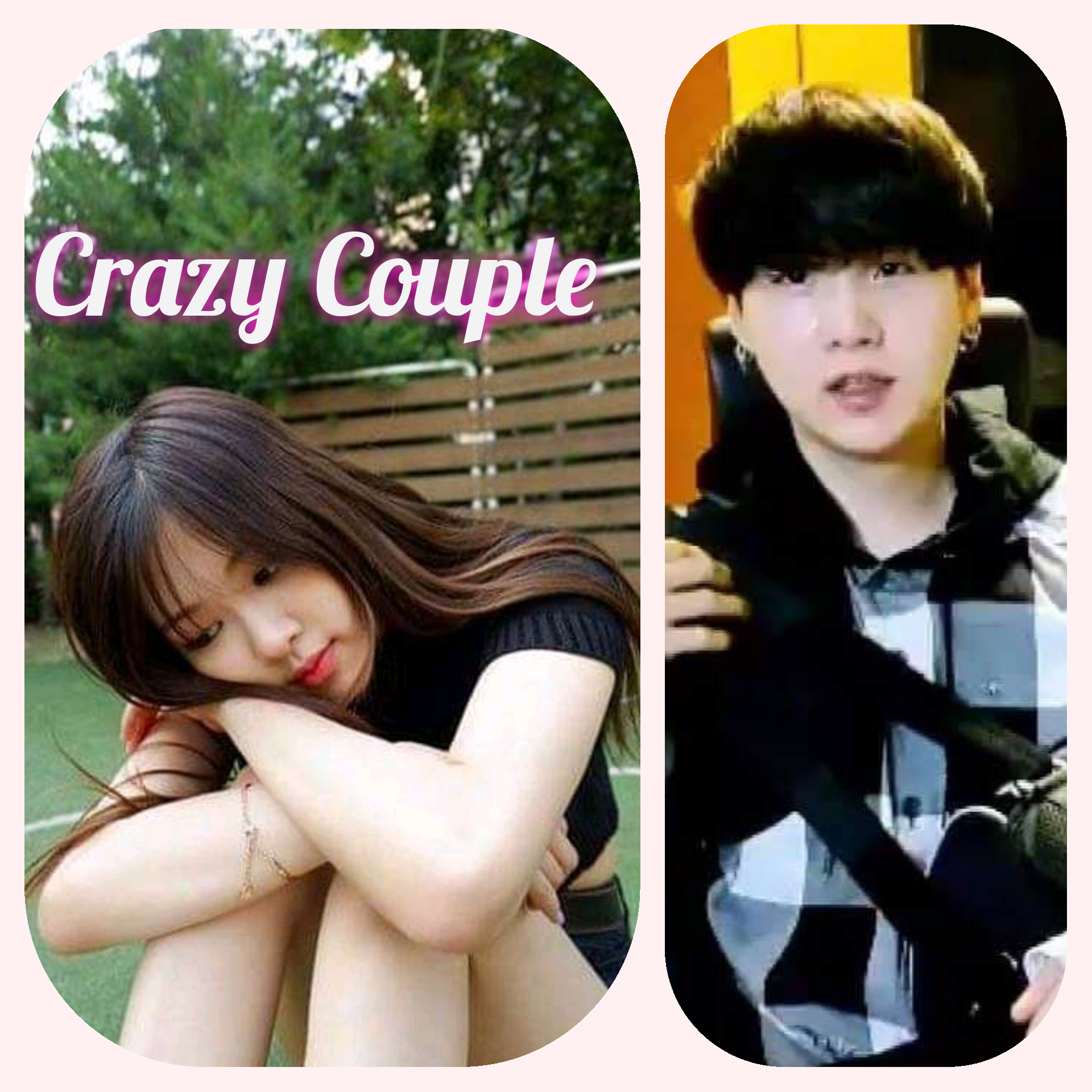 episode 2
Kate POV cont'd
I remained in the toilet, not wanting to face Bryan..
gosh…what's wrong with me??
how can make that mess..
I stayed in the toilet for some time before coming out to clean my mess..
when I came out I didn't see Bryan ..
I wonder where he has gone to but is good that he left..
I quickly changed my dress and left downstairs..
God!! am so famished and I don't even know where the kitchen is..
As I step downstairs…while coming down I perceived some sweet aroma..
I wonder who was preparing something..
does Bryan have a maid?
I follow the direction from where the aroma is coming from and luckily I was able to locate the kitchen and where the aroma was coming from..
OMG!!!!…
Not only was the aroma able to get my attention but the image of the person standing in front of me is another wow????????????
wait!!! why is he always cute every second..
I stood there staring at him as he make egg sauce..
I never knew he can cook.
And now wearing the kitchen rope he looks like a perfect husband anyone could wished for..
NO!!! Am not falling at this!!!
yes he is good looking but not cute enough to win my heart…I snapped at myself and made way to leave when he utter a word
"before you turn to leave , please check where you are to see if you've made another mess like the one you did earlier because am not ready for any clean up…he said and I turn back
" excuse me , what did u say?.. I asked
"Am aware you are not deaf and am sure you heard my right OK…he said
" that is it, am done taking this shit..
fine I made a mess earlier doesn't mean I will always make a mess and besides if you haven't stayed in the toilet for so long then I would have release myself ….I said
"really , do u mean you can't hold just urine..you are so ridiculous… he said and turned back to what he is doing…
" you know what forget it but don't ever insult me ,besides am your …I said and paused
"ummm…you are my what? he turned and said
" nothing… I said and left..then I heard him giggled..
*
*
I went to the dining and sat down , right now I don't know if am hungry or am angry ..
in fact am feeling the both..
I don't want to stay in that kitchen with him , not even for a second , I swear I will strangle him.
Gosh he is so annoying…
I sat down there thinking of what to eat when he came with a plate of spaghetti and chicken sauce mixed with some beef and egg sauce
right now I feel like dragging the plate from him and consuming the whole food, my mouth are all watering waiting for something to devour but the problem is how will I ask ..
just like he knew my mind he said
"yours is in the kitchen, if you mind…he said
" No I don't need …after all am a mess..so I don't need it…I said bluntly but seriously am lying , I need it, I want , like I badly need to just have a taste but my ego won't let me..
"oh really , are u sure ?…he asked staring at me..
" yes am sure , I don't wanna have a taste of your poison…I said and he just laughed
"OK suit yourself but make sure you eat because I don't have money to spend on sick people especially if u fall ill …he said
" thanks for your sympathy , i won't fall sick , am going to order for some pizza and I will eat…I said and grab my phone and call for some pizza…
*
*
All through I watch him eating the food, he consume them and leaks his mouth severally like the food is really tasty but maybe it is because the face looks yummy…
"common Kate..you need this , just ask him…my mind said but I ignore it.
for God sake what is the pizza still waiting for…
I just couldn't hold it anymore watching Bryan eats his food with so much joy…I quickly excuse myself to the kitchen in order to get water but there I met the greatest temptation ever…
it was staring at me so much that I don't think I can resist it .
kate POV cont'd
I got to the kitchen and I met the greatest temptation ever…
it was staring at me so wide that I don't think I can resist..
I move closer to the kitchen counter where the food is placed.
the well garnished spaghetti, chicken and egg sauce staring at me..
my lips have started watering..
I looked around but I couldn't get hold of a spoon quickly because I don't know where its kept..
I quickly put on the tap and wash my hands as I dig them into the meal..
omg!!! this taste nice ..
I took another handful and put into my mouth and then I grab the chicken..
oh my god!!!! this is incredible.. I said a little loud..not knowing Bryan was at my back..
"oh really!!.. he said
huh!! I turned immediately and the piece of chicken fell out …
gosh..he caught.
" ummm….emm..its not what you think..I was just having taste not like am stealing… I said and quickly drop the chicken..he look at me and laughed..
"go ahead its all yours, besides am a c
good cook and better than you…he said and that got my attention .
'why does he have to ruin everything with his pride..
" who told you that you are better than me , for your information am a good cook…I said
"oh really but what stop u from making a dish instead of ordering for some pizza… he said
" emm…am new here and besides I don't know how u use any of your stuff…I said.
"ummm….OK but next time don't steal instead ask…he said and left laughing even before I could reply..
Anyways I didn't steal and besides he said it's my food , so why complaining…
I look at the food again and that moment my throat dried up , I just want to devour everything. I grab and chicken and started eating again..
god this is so good …he is really a good cook.
*
*
After I finished eating… I cleaned everything including his own plates.
I went to the room in order to have my bath and met him on the bed..
he was on laying on the bed..
oh God…how will I bath and change in front of him..gosh that's awkward..
how am I gonna do it now and I can't ask him to go out..this is his house..
I paced up and down In the room for several minutes waiting for him to go out but he doesn't look like someone going out soon…
" ain't you going out today?… I asked
"no, am not …am off at work because people presumed that a. supposed to be on my honeymoon not knowing that all these is a lie and pretence …he said pressing his phone..
that moment I felt some anger inside me , yea its true all this , is just a pretence to make our parents happy..
i
I stood there for a while thinking of what to do …
I just can't change in front of him.
"don't u watch movies? you could go downstairs and watch some… I asked just to make go out of the room…
" No thank you ..am OK here and besides why are u asking all these weird questions…he asked with all seriousness written all over his face..
god!! what will I tell him now
"should I say he should go out that I want to bath or what?
oh god..this is awkward
Bryan POV..
At first when she started today with her messing up everywhere with urine I wasn't that bothered but now she is asking all questions like she is purposely doing everything to get me out of the house.
hell no!! am going no where..
this is my house she can't come and ride me in my own home or better still she can make use of another room in the house , this is a mansion enough for both of us.
"why are u asking all these weird questions ?… I threw the question at her and she look shocked.
she's trying to find the word but no one is coming out of her mouth..
I ignore her and face my phone , I didn't give a damn about what she is doing..
I watch her with side of my eye as she move up and down the room…
" can u please show me to other rooms in this house…she asked suddenly
why would she need other room ..right now I don't have time for that..
"just go and and follow the corridors there are different rooms across but don't enter my personal room…I said it clearly..
" OK thanks…she said and grab the towel to leave..
"why are u going with the towel …I asked
" its non of your business OK…she replied with that annoying voice of hers..
who cares anyway…
"look I don't care what u use that towel for but am telling because every room here has is own towel OK..I said..
" ummm…emm..OK…she said reluctantly and drop the towel and that's when it became dawn of me that she wanted to have her bath all since and she was looking for every method to get me out of the room…
Kate POV
thank goddess am able to find another room and get away from that annoying being..
gosh I can't imagined bathing and changing in the same room with him.
but damn it this mansion is so big that one can easily get lost..
how did he build it???
I locate a room and enter , the place was so big and beautiful… it looks so colourful like lovers room..
wait does he have a girlfriend before?
common Kate of course he has, how can a cute looking, handsome and rich guy like that not have a girlfriend …I laugh at my self..
I quickly undress myself and made way to the bath room ..
I opened it and I screamed…
BRYAN POV
I was still in the room when I heard Kate scream..
I quickly rushed out and search for where she is ..
I opened the room and I saw her n@ked in the toilet..
the told door wasn't locked so I was able to locate her..
Gosh what's is she doing in my personal room…
my eyes went to where she is and she immediately hugged me..not minding she was n@ked and that moment my feelings rised
wait what is is scared of…
Kate what's the problem?? I asked calmly.
look at the bath tub its full of ice and check the floor they are full of ice too…I could get freeze if I bath her…
'No..am going out…she said
"but you are n@ked…I said and this time she released from me and look at her self..and scream again but this Tim I covered her mouth..
my body pressing against hers making me feeling damn hard , if I don't stop myself something might happen..
" look its an ice bath tub , its all a design …you won't get freeze and besides there is hot water ..
everything is normal, and I was the one who had it designed this way because its my personal room…I said and removed my hand from her mouth and move a little but from her …
this time I could get a clear view of her , she has the most s£xiest shape ever that a man can't resist…
but right now I have to resist myself…
I turned and made way to leave when she utterly almost silently..
"thank you and am sorry..
I stop but didn't turn back , I just said " no problem but next time if you want to have your bath and want to change just tell me and I will excuse myself..
I know we are both trying to cope because we never wanted this marriage and I will respect that…I said and left.