In Love With An Hijabite. Episode 29
5 min read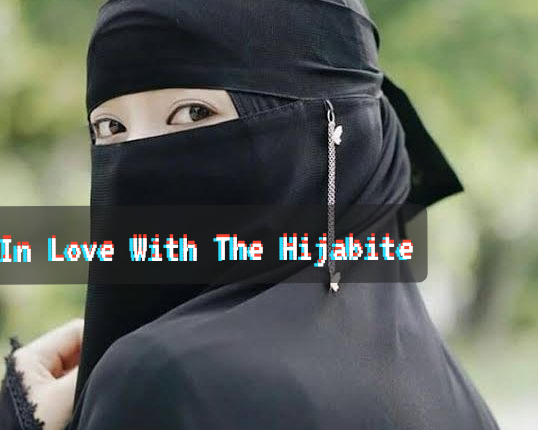 IN LOVE WITH THE HIJABITE( She is a Muslimah…. He is a playboy )
© Authoress Adesewa
EPISODE TWENTY NINE
THEME : SEARCHING FOR KIYAH
UNKNOWN POV
"What do you mean by you lost her" I said angrily as I paced restlessly in my office.
My friend who recommended him to me assured me of his competence but I don't know why he's not living up to his reputation.
" I saw her entering a taxi but the taxi driver probably noticed I was on his tail so he set me up and I unknowingly entered a ditch while I was trying to catch up with the car which carried the girl. It was with the help of some passersby that I was able to free my car and by then the taxi I was chasing was nowhere to be found" the agent narrated.
Damn it all. Who could possibly be behind the Kidnap of that girl?
I need to find the girl alive as she's the only hope I have left.
The bas***d who dares kidnap her would blame himself or herself when I find him.
I turned to the agent who was still standing idly.
" I'm giving you just twenty four hours to find the girl and I want her alive" I ordered him.
" Okay boss" he said and walked out of my office.
XAVIER
We all met as agreed after two hours and we all talked about our findings.
Her room was still locked just as we met it earlier.
Her mom hasn't called me back but I know her mind would not be at rest if she didn't hear from me this night so I called her number.
Hello. Have you heard from Zakiyah?" she asked.
No ma'am. The girl who saw her last said she was with a purse and a shopping bag but her room is still locked" I said to her.
Okay. Thanks for your help. I really appreciate it" she said.
I'd call you tomorrow when I have any information about her whereabout" I said.
Alright. Thanks once again. Good night" she said as she ended the call.
I turned to face others so I can tell them how my search went.
" Good evening. All the malls and supermarkets I checked today didn't recognise Kiyah except one where the cashier said Kiyah sometimes patronise them but she said the last time she saw her was last week Monday. She even showed me some CCTV footage so I can confirm if it's Kiyah or not" I said.
" I didn't have much luck where I searched because Kiyah hasn't visited any of the malls in that area" Scarlett said.
" Same thing here" Jace and Laura said.
" Madison supermarket's attendants all recognise Kiyah. They said she's a good patron" Brayden said.
" That means she could have been going to either of the two supermarkets where she was known" Jace said.
" Yeah. Tomorrow is another day to continue the search. We can visit the taxi stand and ask if Kiyah board a taxi with any of them" I said.
" That's a good idea. Let's keep hoping she's safe wherever she is" Laura said.
" Goodnight guys" Brayden said.
" Goodnight everyone" I said.
Written by Authoress Adesewa
I went to my penthouse in sadness.
I walked into my bathroom and slipped off my bathrobe and turned on the faucet, letting the cool water cleanse me.
I got into my bedroom and I changed into a pyjamas.
I called Khaleed's number and he picked up on the first ring.
Good evening" I said.
Good evening. How are you doing?" he asked.
I'm not fine. Kiyah is missing" I said to him.
How and when did it happen?" Khaleed asked.
Kiyah didn't come to school today because we have a match so she decided to rest at home. After the match, I was at the garden with my friends, Laura and Scarlett when I got a call from Kiyah's mom. Her call got me worried so I went to her place with the other guys and her neighbour who saw her last said she was holding a purse and a shopping bag but since then, we haven't heard anything from her. It has been seven hours already" I explained to him.
I know you are worried about her but try to get some rest. I'd come to San Diego tomorrow, but for now all I can do is to pray for her safe return" he said.
Okay. See you tomorrow" I said.
KHALEED
Immediately I finished praying for Kiyah, I went to my mom's room.
I knocked and she opened the door for me.
" Ummu, can I come in?" I asked.
" Sure" she said.
I entered the room and sat on a chair. She sat down on her bed and I begin to tell her things.
I explained the reason for my sudden travel last week and finally what Xavier just explained to me.
" You have to call her parents tomorrow but please don't mention anything about the accident or her missing status. Just let them tell you themselves so as to avoid complications" I said to mom.
" Okay. If not that it's already late, I'd have call her mom now" she said.
That's why I love mom. She's very understanding. If it were to be some other moms, I could have spent the rest of the night being interrogated about what happened last week.
"When are you planning to go to California now?" mom asked.
" As soon as the news is out from her parents mouth. I'd offer to go to Kiyah's school on their behalf" I said to mom.
" Okay. Let's pray for her safety then. Good night " mom said.
" Good night ma" I replied.
I went to my room and sent a message to Xavier on WhatsApp.
I flicked off the lights and I said my dua (invocation) before I fell into a deep slumber.
Few Minutes Earlier
San Diego, California.
AGENT MARIO
I just finished watching the CCTV footage of the area where the girl board the taxi.
When I saw the red benz get into view, I zoomed the video and screen recorded that part making certain that the number plate was clearly captured.
I sent the video to one of my friends working for an intelligence service.
I called him to ask how long it'd take to find out where the car was last seen and who the car belongs to.
He said I'd get it by 8:00am tomorrow so from now till then all I have to do is look for other ways to search for the girl without waiting till tomorrow.
I placed a call to her number so I can track it down but the number was switched off.
I tried it at intervals and it was still switched off so I decided to wait till 8:00am tomorrow before continuing the search.