A Simple Kiss. Episode 7
3 min read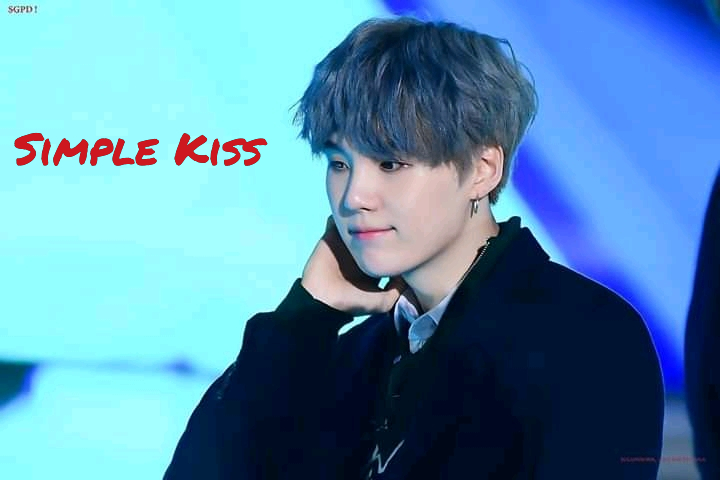 SIMPLE KISS ????
❄❄❄❄Pain et plan ❄❄❄
????A korean story????
Episode 7
Surri's pov
It hadn't been long since mom called me for dinner. Kyong is being stubborn and said he doesn't want to eat.
Am worried that its something bugging him but he said its nothing.
I sat beside him and folded my arms.
"Fine, am not eating either. "I said.
Kyong looked at me and sighed.
"Stop imitating me surri. Am not hungry. "He said.
I stayed put and he stood up.
"Fine let's go and eat. "He said and I smiled.
Mom cooked kyong's favourite and its starting to be my favourite too. We had barely eating half of the meal when the door bell rang…
We all exchanged glances..
"Omma, are you expecting someone? "I asked.
She shook her head.
"No, not this late. "
Mom got up and went to the door. After a while, she returned and guess who was standing beside her, Oprah!
I was suprised and so was kyong.
Her expression changed on seeing us- she looked not suprised.
"Oprah's car broke down and she needs to spend the night here. "Mom said.
I nodded smiling.
"Okay, welcome. You can sit. "I said. She quickly sat down and so did mom.
Mom dished some food for her and we all continued eating.
I was sitting beside kyong. As I was about to put the soup in my mouth, kyong's arm hit mine and the soup poured on my thigh.
I frowned and charged a t him.
"Look what you've done! ????"I said quite angry.
"If your arm wasn't so long, this wouldn't have happened! "He said.
I was furious.
"Arrogant! "I Muttered
"Noddle arm.. "He cussed.
I suddenly started laughing and kyong did too. We're such a crazy couple.
"Come on. Let's go get you cleaned up. "He said.
We got up and went to the restroom. Oprah couldn't stop glaring at me which I found weird. Most strange detective I've ever seen.
Immediately we entered the restroom, I reached for the sink and turned it on. Kyong lifted me and I yelped. He dropped me on the sink desk and began kissing me roughly
My heart was beating fast as he took me by suprise.
My legs wrapped around his torso as the kiss was taken my breath away. He finally disengaged.
"Am sorry, just dying to kiss you. "He said and I blushed.
"Me too. "I said bashed.
Oprah's pov
Seeing them together makes me sick. Jealousy is eating me alive..
How do I get rid of this girl…
????????????
Surri's pov
????… Night…. ????
Kyong and I were about to enter my room when mom stopped us.
"Where do you think you're going kyong? "Mom asked.
"Omma… "I whined like a baby and held onto kyong tightly.
"No. You can't share one room. I won't allow that. "She said.
I frowned.
"Please mom, nothing will happen… "I said.
Mom still persisted.
Kyong left my arm.
"Good night.. "He said.
Mom took his arm and led him downstairs. ???? ????
As I stood there sad and teary, my eyes met with Oprah's and I met her smirking! What is it with this witch??
She's too creepy for my liking. She went inside her room and shut the door.
I went into mine and shut the door.
I was extremely sad. I laid on my bed staring at the ceiling.
After a while, I turned of the lights. I really wanted to sleep but I couldn't.
Oprah's pov
On our way here, I was prepared for this ????
Am gonna introduce Surri to a little friend of mine.
I took out the glass bottle which was harboring a scorpion. Once you're beaten, it'll take a miracle for you to relieve from the pain.
I tip toed to Surri's room and opened the door a little… I let out the scorpion into her room and it went in quickly, I shut the door.
Yes! I can't wait to hear her scream ????