Confused Boyfriend. Episode 11
4 min read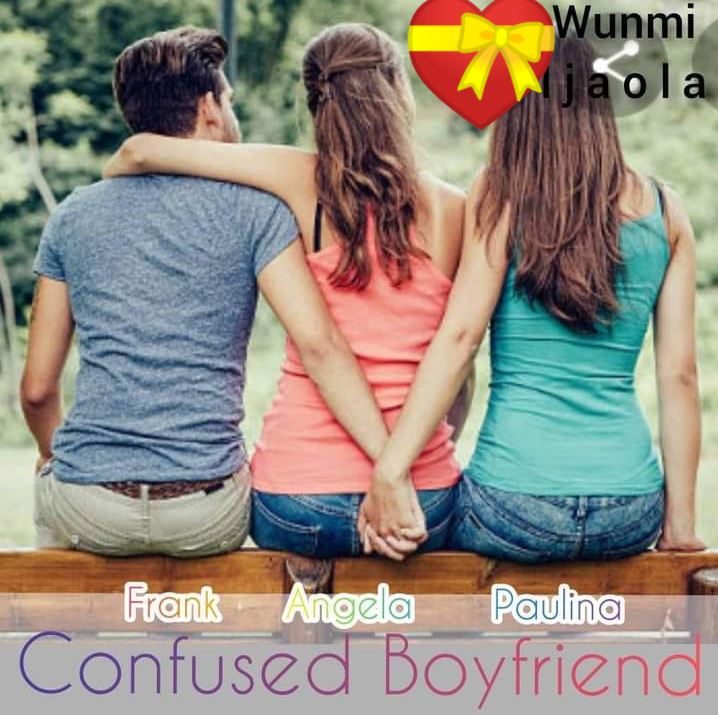 CONFUSED BOYFRIEND
(I'm in love with two girls)
Written by Wunmi Ijaola
Chapter Eleven
******
While Mrs Bella was in the kitchen, making dinner -Paulina's favourite, Her phone rang from the sitting room and she quickly went to get it. She stared at the phone screen for a while wondering who the strange number was.
"Hello" Atlas, she picked it up and spoke into it.
"Hello, am I speaking to Bella? " A muscular voice said.
"Yeah and who am I speaking to? " She asked.
"Aaron" He replied.
"Uh, Surgeon Aaron? " The only person she knows that bears the name Aaron.
"Exactly" He said.
"Oh, it's nice speaking with you and thank you very much once again" She said.
"Uhm, my pleasure. Is she home, Paulina? "
"Oh no, do you wanna speak with her? Is anything the problem? "
"Not really, I hope she is fine? "
"Of course, she is"
"Good. So I just called to check up on her. That's what I always do to my patients" Surgeon Aaron said.
"Wow and that's very lovely of you.Thank you so much and thanks to your assistants too. They've done a great job" Bella exclaimed.
"Yeah, you..you are welcome. So bye now" He hung up the call.
Bella stood still there, recalling how she met such an handsome Surgeon, too bad she's already married but she's living a single life since her husband is away. Besides, the handsome Aaron must be married too.
*****()*****
Paulina's POV
I was fine throughout the ride home, I mean what happened in school didn't repeat itself again.
Frank's driver dropped me in front of my aunt's house, I bid Frank Bye and he told me to take very good care of myself, also we exchanged eachother contact, he said he's gonna call me every blessed moment… And wait, I seems to be forgetting that this guy has a girlfriend, anyways he's not complaining.
I walked into the house after his car zoomed off.
"Here comes the very beautiful Paulina" Aunt Bella teased me and I blushed.
"Welcome dear" She said to me, without being told, I walked to the dinning table.
Sure, the dinner was already waiting for me.
"I so much love the school" I told her as I drew out a spoon..i was so hungry, aside that, it's my favorite, I've been salivating for it.
"And that reminds me Paulina, did you speak with your mom yesterday? " She asked me.
"Oh My God, I forgot to. I had many books to read so that's how and why i forgot"
"Ok, make sure you do not forget to call her today. You haven't even spoken with her since you came here whereas your mom panicks over little thing..she even told me she had a weird bad dream about you. My big sister, she's just a woman with fragile heart" Aunt Bella said.
"I promise not to forget this time" I said then drank water.
"Surgeon Aaron called today. Oh you are not the only one who forget things, I do too. He actually sent me a text yesterday but it escaped my mind to tell you.
So He called only to ask of your welfare. Truth be told, he is the nicest doctor I have ever met, I mean surgeon" My aunt said and I laughed..
Doctor, Surgeon… Whatever they are.
"Yeah, it's the most nicest thing for those who works under the field of life and health to check on their patients" I said and she nodded.
"Oh, speaking of my welfare. Something strange happened to me in school today" I said -recalling the incident.
"What was that? "
"I was captured for some moment, I won't call it an attack. I couldn't just speak nor breath ..It was shocking and abit too painful" I said trying to remember that experience. I hope I will never witness it anymore.
"I take it as Stress. You've resumed a new school, so you have begun to stress yourself alot" My aunt said.
"No" I shook my head.
"This ain't stress but I don't know what to call it" I said.
"Well since it happened for just a moment and you are fine and okay now then there's absolutely nothing to worry about. Let's throw such an issue into the basket, so… tell me about your boyfriend" My aunt said and I was amused,
She's already referring Frank to as my boyfriend.
"No Aunt Bella, he is not my boyfriend – yet" I said, I was done eating.. I stood up to clear the dishes.
"What should I call him? Your man friend? " She teased.
"Oh no, come on aunt" I said trying not to smile.
"I've seen this look on your face before" She said, stood in front of me and examining my face with her eyes. "OhMG, you are in love with him" Sha exclaimed.
"Huh.. I.. Wh….what? "I dropped the dishes on the table and rushed to my room. This interview is making me feel embarrassed.
"What's his name? What's the lucky guy's name? " She yelled behind me.
"Frank! " I yelled back and I when I got into my room, I slammed the door and leaned on it.
This feeling is so beautiful.
For the very first time in eighteen years, I'm in love.
It's just my second day in his school, how could I have fallen for him quickly and so deeply?
Or could it be because I've been longing to feel this way.
Oh My God!
*******
****