First Kiss. Episode 10
5 min read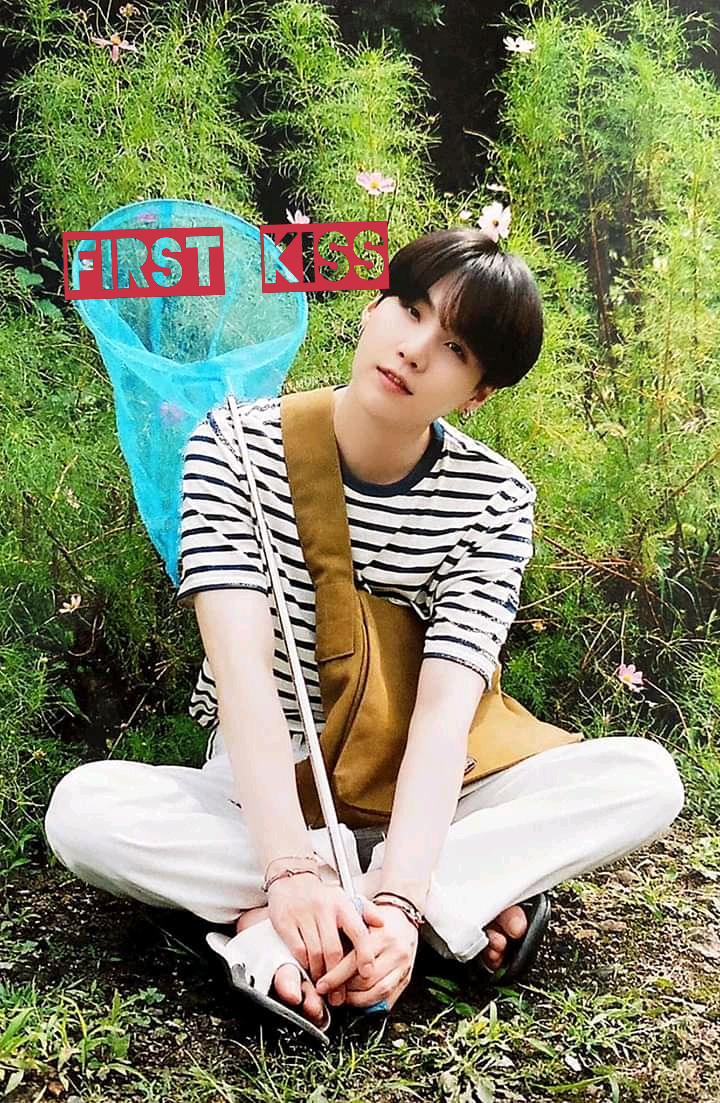 FIRST KISS
Written By Park Theresa
Episode 10
……
The whole school was in chaos and everyone was shouting here and there
.
"What is going on?? Elena asked
"Let's go and have a look" Hailey said and they both ran to the school field where everyone was gathered
"Oh my gosh!!!! Hailey exclaimed as her eyes met the junior student lying helplessly on the floor with a knife that pierced through her tummy
Elena gasped and cover her mouth
"Who could have done this?? Someone shouted
.
.
"Leo I have to tell you something" Alfred said
"What can that be??
"It's about Elena"
Leo stop what he was doing and looked at him
"And if I may ask what happen to her??
"Elena is not whom you think she is" Alfred said and wanted to show him the picture on his phone when Derrick suddenly entered
.
"Hey guys a girl was murdered in the school premises" Derrick said and Leonard was surprised
"Murdered?? He said and went out
.
Elena was standing alone when someone suddenly grab her hand and drag her to a quite place
"Hey?? Elena said
"Why did you kill that girl?? Alfred asked and Elena was shocked
"What did you mean??
"I mean this" Alfred said and show him the picture
Elena looked at the picture and gasp, she was shocked to see that the murderer was her
"How. ..how….noooo this can't be"
"By tomorrow I will make sure you pay for what you did" Alfred said and walk away
Elena couldn't believe what she just saw,is this some kind of a nightmare
.
Elena was going home silently, she couldn't stop the tears that was flowing through her eyes
"I think am a cursed child, what is really happening? She thought and squatted then she felt a strong wind, she looked back and scream in fear, it was the same young doctor at the school clinic (jensen)
"What do you want from me?? Elena asked
"Oh baby girl that's actually the question I want you to ask me but before then, why did you kill that poor innocent girl??
"I didn't kill anyone am innocent" Elena cried out
"Ohh so back to the question you ask me, actually I need just one thing from you and if you can give me I promise never to disturb you again"
"What is it you want??
"I need your heart" jensen smile hysterically
"What?? My heart??" Elena said looking scared and started moving back
"Come here girl you can't run away from me" jensen said while she move closer to her
"Stay away from me" Elena screamed and accidentally fell down, jensen went to her and Elena shut her eyes in fear
"If I were you I won't dare move close to her" A voice said and Elena open her eyes to see Xavier standing opposite jensen
"Well well well Xavier you're here" jensen said and went to Xavier
"Jensen it will be better you leave Elena alone or else…..
"Xavier or else what….." jensen said and looked into Xavier eyes deeply
"Or else what….you should focus on Camila instead of focusing on Elena" jensen talk to him through his eyes
Elena notice that they're both looking at themselves but are not saying anything and this makes her feel uncomfortable
" you know what is going to happen if Camila fall in love with you, she will love you so much to the extend that she's going to die for you and you should also know that Camila death will surely bring war to the earth" jensen continue to communicate to him through his eyes without not saying anything out
"So two girls will be dying because of you" jensen continued "you know Camila first kiss was the one that resurrected her and did you know that the boy who resurrected her is the only one that can stop the prophecy from coming to pass"
Xavier looked at Elena and also at jensen then he speak out
"The only thing I have to say is for you to stay away from her" he said and jensen smile devilishly
"Don't worry girl this isn't over" jensen said and dashed away
Xavier went to Elena and help her up
"Are you all right?? Xavier asked and Elena burst out crying
"Why is everything happening to me?? I think am not meant to be in this world" Elena said and Xavier wipe her tears away
"Go home now" Xavier said
"Home?? Did you know what isn't going to happen if I get home,have you forgotten that I didn't sleep at home yesterday and also today I slapped Sally, and also today Alfred show me a shocking picture of me killing the innocent girl at school" Elena said
Xavier didn't say a word but kept looking at her
"How about I escort you home?? Xavier said and Elena nodded
.
They both walked in the quiet narrow road
"Xavier can I ask you a question,,? Elena asked and Xavier nodded
"Why are you always there whenever am in danger??
"Simple because I like you" Xavier said and Elena stopped
"You like me??
"Yea and no more question" Xavier said and they both keep said
.
Xavier got home and met Nala who was picking some flowers
"Hey Nala Camila lost her power because she was destroyed right?
"What are you up to??
"In the ancient planet 2 a power can be restored if the owner is destroyed by an innocent pure heart"
Nala stopped what she was doing and looked at Xavier
"What are you thinking??
"Camila power is to erase memories and have got a perfect plan"
Nala arched get brow
"The innocent pure heart is Elena, I will convince her to kill Camila the second time and then her power will be restored"
"And what will happen?? Nala asked while she continue picking the flower
"I will get her to erase a boy memories whose name is Alfred and then i will make her erase Elena memory
Nala dropped the flower and gaze at him
"Are you nut?
" if Elena memory is erased and couldn't remember anything that will give me the opportunity to enter her life and play with her feelings then get her first kiss from me and then i have the opportunity to go back to my planet and Camila won't be able to fall in love with me" Xavier said
"And did you know what will happen if she get her first kiss from you"
"Yea I know. …..she's going to die and I dont fvcking care all that matter Is for me to get back to my planet" Xavier said
To be continued……