First Kiss. Episode 8
4 min read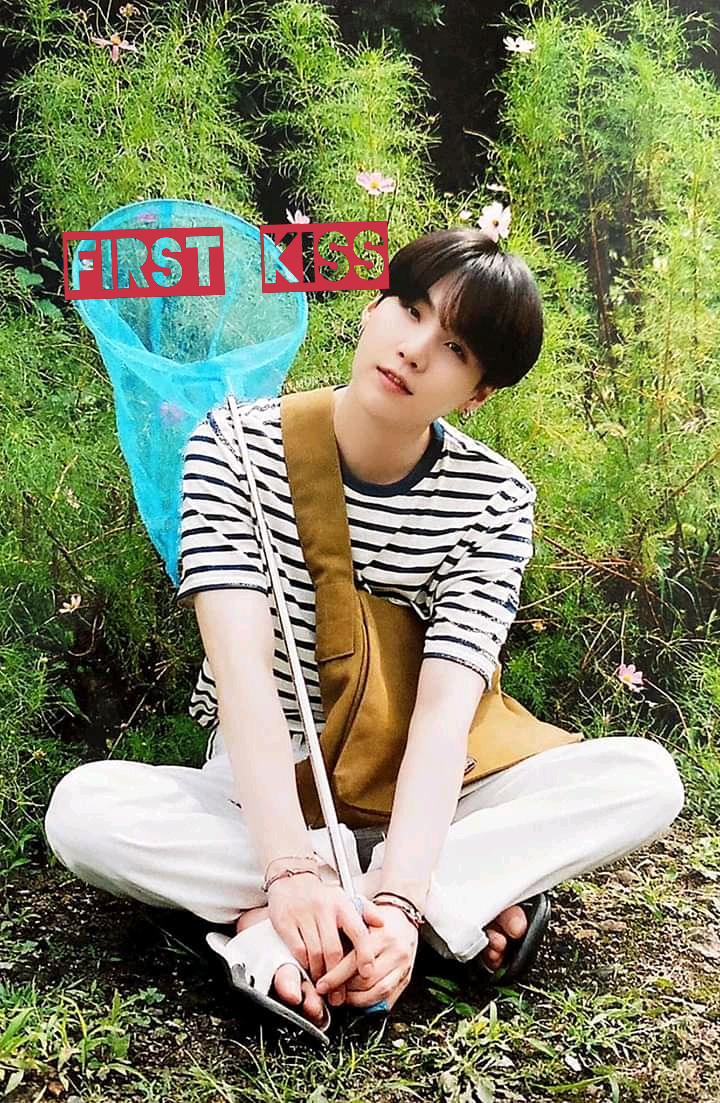 FIRST KISS
Written by Park Theresa
.
Episode 8
.
Elena slightly open her eyes and she turned to see a lady sitting on a swirling chair, she was dressed in a white lab cloth and Elena believe she must be the school doctor
She sigh in order to catch her attention
"Oh you're awake" the lady said and went to her "so how are you feeling now??
"Much better" she replied but still wonder why she fainted "can I go back to class right now?? She asked
.
"Sure since you're fully okay but miss Elena I have something to ask you"
"What can that be??
"Did you have a boyfriend? The lady asked
Elena didn't know why she asked her that question but she shook her head negatively
"No I don't"
"That's good" the young female doctor said and move closer to her "did you know you're a beautiful young girl" she said while she caress her hair
Elena was feeling nervous that she didn't reply
"C'mon, say something" the doctor said while she kept caressing her
Elena slowly jerk her hand away "am sorry but there's nothing for me to say
The female doctor looked at her angrily and squeeze her wrist which makes Elena winced in pain
"Ohhh it hurt" Elena cried
.
.
"Camila I don't really understand, you mean you had your first kiss and you still don't have opportunity to go back to your planet" Xavier asked
" yea but mine is quite different, I was destroyed but was raised by first kiss which does not involve true love" Camila replied
" you said you lost all your powers and what happen to the boy whom you had your first kiss from"
" I don't know and also even if the boy see me, he won't be able to recognise me"
"Why??
"I can't tell you"
Xavier looked at her for a moment and then close his eyes
"What is it?? Camila asked
Xavier open his eyes " i will be right back" he said and dashed away
.
.
"Pls stop it hurt" Elena said and to her greatest surprise, she notice that her fingers was getting longer and it was piercing her deeply until….
" jensen stop this instantly" someone said and Elena turned to see Xavier standing next to the door, she was happy that he came to her rescue but was still confuse about a lot of things
"Oh see who will have here? The doctor said and move close to Xavier
" I will make sure I destroy her including you but don't worry I will leave her for now" she looked at him without saying the words out but Xavier heard what she said
.
The doctor went out leaving Xavier and Elena
.
Xavier went to her and his eyes met her wrist, Elena try to hide it but Xavier pulled her hand forward
"Close your eyes" he said
Elena looked at him for some seconds then she close her eyes, she felt something on her wrist and she wonder what he's doing to her
" you can open your eyes now" Xavier said and stood up
Elena open her eyes and when she looked at her wrist, she gasped cos the bleeding the cut,everything was healed and there was no scar
"How…..how…..?
Xavier headed to the door and Elena quickly stood up
"I don't really know why you're doing this but this is one of the shocking thing in my life, how did you do that??
Xavier turned to her "what??
"Firstly why is it that everytime am in danger you always rescue me and now is this some kind of magic how how….did you do this?? She asked while she show him her wrist
" how many times do I have to tell you that I don't like answering silly question" Xavier said and walk away
.
Elena sigh and knew something was amiss which she promise to find out herself, she picked up her school jacket and went out
On her way to class, she met Leonard on the way
.
Leo quickly went to her " Elena I hope you are fully okay now"
"Yea" she nodded
Leo move closer to her and touch her forehead,Elena was surprised
"Yea I think you're okay now and am sorry for lying to you about not knowing how to play a keyboard"
"It's nothing but why did you lie" Elena asked
" because because……" he stopped and was just looking at her
.
.
Xavier was groaning in pain at an empty class, he held his chest
"What happened?? Camila asked from nowhere
.
Xavier knew his time was running out because he heal Elena wrist by using his special pearl power
.
"Well well so the time is running out did you think you will be able to win heart?? Did you even know what will happen if she finally kiss you" jensen said appearing from nowhere
"Jensen!!! Camila exclaimed
"It's true you will be able to go back to your planet but that so call girl name Elena is going to die" jensen said
Xavier was shocked and the pain was still affecting him
.
" Elena there's something I want to tell you" Leo asked
"What??
Leo sigh and move closer to her
"Will you be my girlfriend?? He asked and Elena was dumbfounded
Elena Looked at him and nodded
"Yes"
Leo was surprised
"But why did you reply so fast?? He asked
"I will be your girlfriend" she said
To be continued……
.
.
Something is fishy
.
Why did Elena suddenly decide to be Leo girlfriend without not thinking twice???