Amaka, the lēsbian. Episode 26
4 min read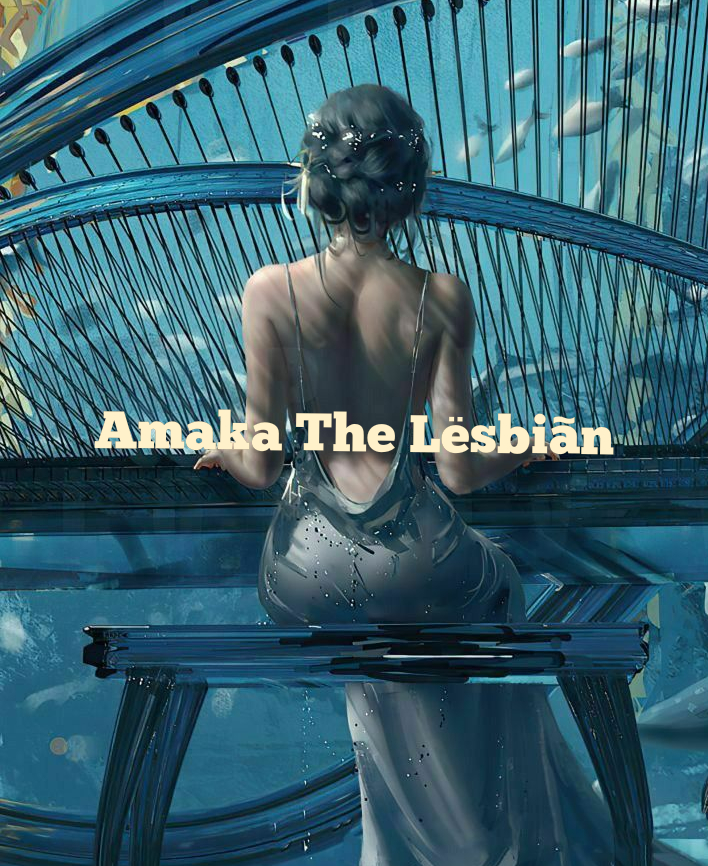 I was determined to make my Aunty pay without pity, the beginning is about to commence.
Later in the evening, my Uncle came back and everything went back to normal, like nothing happened in his absence, while my Aunty was oblivious of the s£x escapades that went on in the hotel. Weeks passed and turned into months, I was still having s£x with both of them, but I didn't see any sign they were making to bring my brothers to live with us, like they promised.
Then my Uncle was always coming home in the afternoons from work, to collect one round from me and rush back to his office, because his wife joined a team in church that was always going for evangelism.
One afternoon, we had gotten back from school and was about to eat when my Uncle got back and told me to follow him into his room as usual, I told my sister to continue eating that I will be back.
When I got into his room, he locked the door and rushed me, I pushed him away and told him I was seeing my period, he looked so disappointed and begged me to give him a blow job that his penis was already hard and will really pain him if he doesn't release, he was practically begging me, for someone that fvcks me everyday and fvcks his wife every night, I wonder why he couldn't just let a day go without sticking his d–k into a hole, I didn't understand it at all, but decided to use my opportunities very well.
"Uncle, it's not like I can't suck you o, it's just that I am not happy at all" I said to him, then he replied and said, "hian! Nne m, ikpu nsom, I have told you several times to always tell me what bothers you, I will do anything for you, I swear. Why are you unhappy?" "You promised me 3 months ago that you will bring my brothers here but you have not, am not even sure you are making any move sef" I said and started crying, he held me, "no no no, don't do this, I beg you.
I can't stand seeing you cry, I am doing everything possible to get them here, it's not that easy, I have concluded with the guardians of your immediate younger brother and they agreed to release him next month, that's when they will get someone to replace him, then the other one says she won't release your other brother until she gets better, I heard she's hospitalised. I didn't want to be giving you details because I feel it's not necessary. What you want is to be with your brothers, how I get them doesn't matter" he finished.
I thought about it for a while and it made sense, so I smiled and went down on my knees and s—-d him, funny enough, with all the time we took talking about my brothers, his penis was still very hard. I s—-d and s—-d until my jaw began to pain me, kai, "am tired of sucking o.
I have been on this for more than 30 minutes now and you still have not released, my mouth is really paining me, I am not sucking again" I said. "Kai, nne, do you want to kill me? See how hard my rod is. If I don't release this thing, I will be in a terrible pain. Oya let's go into the bathroom let me enter you like that, we will turn on the shower and wash up the blood as we go, please nne, don't…." I cut him short with a surprised look on my face, "eeh, you mean you want to have s£x with me on my period? No o, that will be so disgusting, with the smelly blood. Mbanu, I won't allow it o…"
I made to leave the room, he grabbed me and begged like his life depended on it, I had to give in, we went into the bathroom and had s£x, it wasn't even as bad as I thought. When we finished, he showered, dressed up and left, then I cleaned up the bathroom and went back downstairs to meet my sister.
I saw her in the parlour watching cartoon, she had finished eating and covered mine with her plate.
Immediately she saw me, she called my name and said, "Amy, why does Uncle come back everyday and you follow him into the room and lock door? I don't understand" The question took me off guard, "lock door kwa? No na, I help him with some stuff in his room, nothing else" I replied, trying to sound like it's nothing. "Hmmm, okay o, if you say so then. Because the way both of you are going, it seems like you are having s£x with him"…
To be continued…