Falling For My Biology Teacher. Episode 2 and 3
6 min read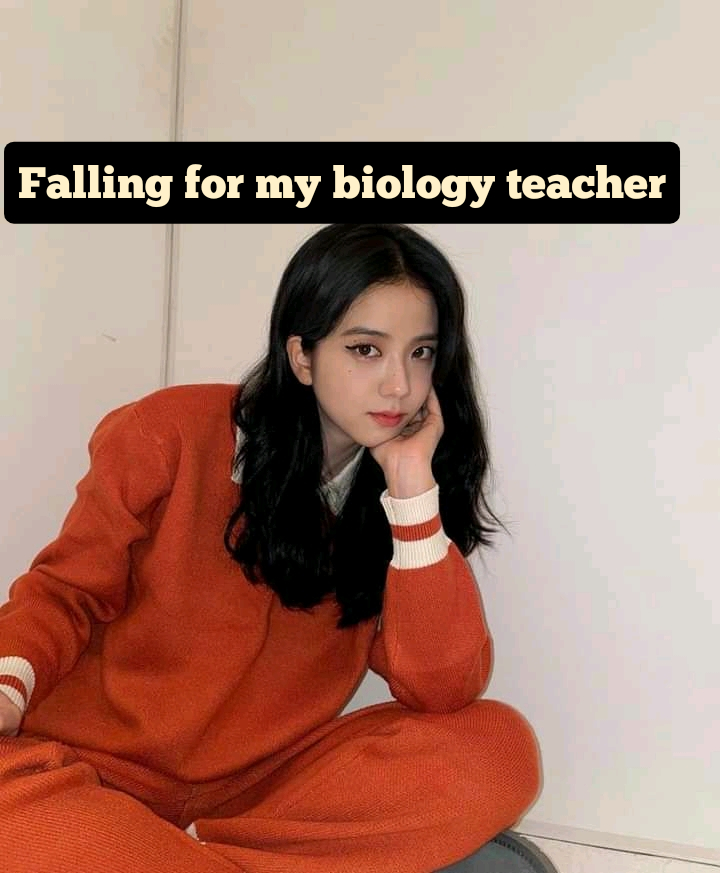 FALLING FOR MY BIOLOGY TEACHER
Author SINDY.K
EPISODE 2
Kira
Why does he always get in to me.I taught myself to be a hard girl and love is not for me.but him,he breaks all the boundaries and does things to me.Which I never felt before.
He doesn't have to touch me,his closeness is not good for my health.
"Tinashe you would have understood if it was a practical." He said with his sweet voice.
"Yes handsome." She replied and everyone in class giggled except me.
I don't find it funny.
"You should've have done the practical." He said.
The whole class burst into a laughter.and Tinashe's face fell flat.
"Well it would be nice if I was doing it with you." She said softly.for no one to hear but guess what she sits on my back so I heard it.
I rolled my eyes.in your dreams honey because he belongs to me,I said in my mind.
"Well we continue with female reproductive system." He said and started writing some notes.
And I noted them down.
He began to explain.I was not listening to him I was drooling at him.his voice fades away the more I get in to him.his pink lips and cute eye glasses with his neatly pack hair.his clothes on point.
When he moves his hands,I just know that I am a gonner. there's no coming back I have lost myself in to him.and only one music playing in my head.
"Kira are you okay." He waved his hand on my face.
"I'm so into you I can't barley breath." I covered my mouth at once.
The class went dead silence everyone eyes on me.why did I do.
what's wrong with me.
"What did you say." He asked.
"I-I-sai-d Ariana Grande." I smiled a little. He stared at me confused.
"I'm so into you I can't barley breath,so baby let's get dangerous,don't you know this song." I said looking into his eyes.
He blinked thrice and he looked perfect.
"Can you do that again." What am i saying.
He stared at me with full confusion.
"Are you okay." He touched my forehead,with the back of his hand.
And I shivered.and he removed his hand immediately.I felt things like magic.
He moved back to his position as a teacher and began teaching.and I was lost in him.I didn't hear anything.our eyes locked in intervals.and he looked away immediately.
The bell rang,he packed his books in a rush.
"Kira plaese collect all the books and bring them to my office." He said before he walked away.
Tinashe looked at me with her evil eyes and I was over joked inside.I collected all the books and carried them to his office.
I didn't knock on the door I walked in and close the door behind me.I placed the books inside.
And after we stood in silence staring at each other.
"Umm Kira I want you to focus in class." He said.
"Well I do focus." I giggled wondering why is he so tense.
"And forget whatever happend." He said.
"What happened Sir." I asked innocently.
He ran his fingers through his hair.and I followed his every move.
"Stop staring." He bit his upper lip he looked so hot.
"Why." I bit my lower lip staring intensively at him.
I felt an urge to kiss him.but I don't want to look cheap.
"You can leave." He said.
I turned and walked to the door I was sad.
Aaron
I don't know what's wrong with me.I just hurt her.I know that she loves me
but no can't love her back.
I can't love her.she is my student how can I.but there's something pulling me in to her.
She was about to turn the door knob when I dragged her to me. she gasped as she hit my hard chest with her bre@st pressing to my chest.
We stared at each other,I saw pain in her eyes.
I Dont know what happened but I found my lips on hers.
EPISODE 3
Aaron
I shook my head,what's happening did I just daydream kissing Kira.this is bad.
I noticed that she was staring at me.
"Please let go of my hand." She spoke softly.
I didn't realize that I was holding her hand.I let go immediately.she stared at me for a while before she walked out.and I was short of Words.
What if I had kissed her.would she have slapped me or pushed me away.or she would've kissed me back.
What am i thinking she is my student for heavens sake.I will go crazy if I keep on thinking about her.
Focus Aaron Focus,stop thinking about silly stuff.
Kira
I walked to class but I was not myself again.I was thinking about what happened in the office.
Why did he held my hand.he seemed lost and the touch of his hand on mine,I can still feel it.I blushed at the thought.
Arrgghhh can't this get any better,I'm falling for him like crazy.and he doesn't see that Aaron why why do you do this to me.
Whenever he is near me my heart leaps in joy.
I was still in thoughts when I bumped into someone.and I fell with my bum on the floor.
"You silly girl,don't you look where you're going." I looked up and behold it was another nuisance Miss Shina.
Whoever is after my Aaron is my enemy.
"Sorry ma'am." I said,first rule be a good girl.
"Next time watch your way." She said and walked away.
"Yeah and you too." I smirked she was heading to my Aaron.I felt angry.
I hurried to class,the other classes were boring." The bell rang,school was over
I hanged my backpack and head home.
*************
My phone beeped inside my backpack.I took it out and see who texting me.
It was a new number.who could this be.the text read…
`Hey Kira.`Who could this be.
I was not that bothered I shoved my phone in my skirt pocket.and continued to walk home.
As always everyone is busy and the maids always working.mom was nowhere to be found.
I walked to my room and threw my backpack on the bed undressed myself and step in the Jacuzzi.I took my time.
After a while I was dressed in my normal casual clothes.I was doing my maths assignment when my phone bleeped again.and I checked the text.
`Are you angry with me.`With a sad emoji,who could this be.
`Who are you.` I texts back.
`Your friend .` he text back with a smiling emoji.
I guess he or she whatever is not serious.do I look like a prophet who will know who it is.I placed my phone on the bed and continued doing my assignment.
*************
It was evening already and downstairs it was noisy my mom,dad,cousin,grandma,aunt they were downstairs chatting.
My family is back six people live in one roof.My cousin Tim is naughty I don't like him that much.
My dad,mom,aunt they're always traveling leaving us with grandma.and Tim always bring girls at home and I don't like it.
Let me tell you a secret I was once crushing on him,before I found out he is my cousin and we almost kissed.
That was like three years ago.but now I'm over it.okay I'm not like totally over it.they're still tiny whiny feeling.My phone beeped again.
`I said I'm sorry.` the text read.
`who are you.` you text back.
`your crush` the text read.
My crush.is it Justin or who.if I found out it's him,I will break his arms.
`your name` I text back.
`the one who you almost killed today.` the text read.
`killed?` this is getting interesting.
`yeah that one` Justin you're dead.
So this stranger doesn't have a name.
`stranger I'm blocking you.` I text back.
`I wanted to apologize on how I pushed you way in my…
Author SINDY.K
Who is texting her?