My V Husband. Chapter 115-120
9 min read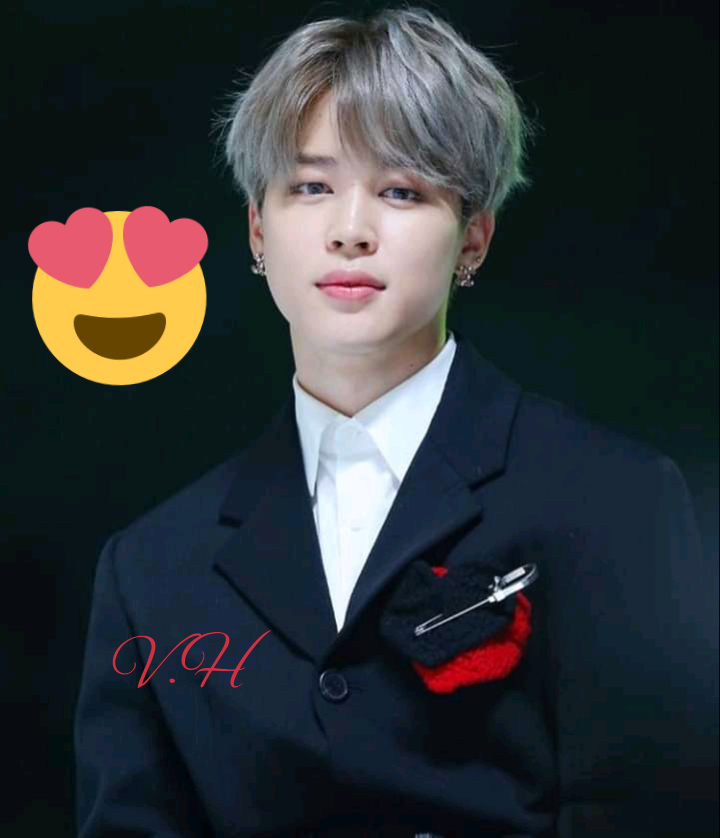 My Virgin Husband.
Written by Feathers.
Chapter 116
I went ahead and opened the door for Evan.
He walked in gently and sat, I left him at the living room and went to sit inside.
I was not comfortable with Evan, why is it so hard for some men to just move on with their life.
Even if you find yourself in love with someone, you should at least be able to control your emotions and realize that some things are not just possible.
I don't care if you were my lover in the past, I just didn't love you anymore.
I didn't even know when I slept off, it was the knock on the door that woke me.
I walked to the door and opened it, I saw Ethan.
On a norms, I would have hugged him but I do not like his reaction towards his brother so I stood akimbo.
(Visit my page on Facebook to read my stories, just search for AUTHOR FEATHERS BOOKS)
"Come with me." He said and started to walk away.
I followed him and we finally arrived at the living room.
I sat with Ethan, we were facing Evans.
"Evans, we know you still love Rose and that Rose use to belong to you, but I'd studied her, she seem not to be interested in you anymore. She now loves me. Rose, tell us how you feel?" Ethan asked me.
"Well, I only know Ethan as my husband, I'm sorry if we had been in a relationship in the past, I remembered it all but I love Ethan now not you. And please, retreat, cause even if you threaten me with death, I'll never love you." I said.
"Does that mean I'll be losing her just like that?" He was facing Ethan.
"if it looked like I betrayed you, forgive me. But since Rose loves me now, I can't help but love her back." Ethan said.
Evan lowered his head sadly.
"I just arrive from Canada, can I stay here for the time being?" Evans asked and I looked at Ethan's face waiting for what his response would be.
I was expecting a wise response.
"Actually, that won't be necessary, I rented a month apartment for you when coming from offce, I'll take you there now." Ethan said and stood.
Evans looked at me and his face became teary.
"Rose, remember how much of a lover we were, how could you fall in love with my brother in just five months?" He asked but I only stared at him.
He stood and walked out with Ethan.
My Virgin Husband.
Written by Feathers.
Chapter 117
Ethan came back few hours later, I was at the dinning m, eating, I could not take my mind off Evan.
After he had gone, I find myself thinking about him, our four years of relationship can not just disappear from my memory.
Ethan should never have allowed me neet his brother, anyway, since I won't see him anymore, I should be fine with time.
The door creaked open and I anticipated patiently for whoever walked in to show up.
It was Ethan.
"Rose!" He called and walked to me. "I'm sorry it I cause you any pain by making you see my brother. I was only feeling guilty of what I did. He had said I should act as husband till he comes, I acted for a while but ended up become a real husband afterwards." He said.
"I understand. But do understand that it is you I love now." I said to him.
"I hope my brother finds a suitable lady." He said and came to sit before me.
"Did you hear from Sonia?" Ethan asked as he took part of the sliced breads on the table.
"No, I've added her number to blacklist, I do not want to have anything to do with someone that betrayed me twice." I answered.
"Good, you need to let some people away from your life." He said and continued eating.
(Visit my page on Facebook to read my stories, just search for AUTHOR FEATHERS BOOKS)
After I was done eating, I said; "Ethan, I'm thinking of going to the hospital to test if I'm pregnant or not, though I'm not having an pregnancy symptom but I just felt a need to check."
"You should, but either you are pregnant or not, I'll always love you." He said and smiled.
"Thanks for being a good husband." I said and stood to kiss him.
—-
I went to the hospital few days later for the test and they confirmed that I was just a week pregnant.
"For real? " Ethan exclaimed and hugged me.
"I can't wait to have your baby." He said and we both kissed.
—
Ethan came home from work, it was on a Friday and I was just inside watching the movie.
I had imagined how I would take the greatest care of my baby when he comes to live.
As soon as I saw Ethan, I ran to hug him but noticed he wasn't happy.
"What is the matter?" I questioned.
"I had being relief off my duty as the auditor general of the state, it's strange, I do not know who was behind it."
My Virgin Husband.
Written by Feathers.
Chapter 118
Rose's POV
It had been an honour over the months for Ethan to remain as the auditor general of the state, why will the government want him fired all of a sudden?
"That's really suspicious." I said but Ethan lowered his head sadly.
"Sorry baby, please cheer up. You are still the executive manager of your company, I believe things will fall in place." I was trying to be a good wife by encouraging him.
"Rose, I feel helpless right now and I feel weak." Ethan rose his head and said.
"Is anything else the matter?" I questioned.
Before I even received a call from the government, a member of the board came to my office and offered me a sack letter.
Though I was planning on suing them but how would I sue my father's company?" He asked with a sad look.
"How can you get fired from your father's company? why not call him to explain that you have done nothing wrong?" I asked.
"I did and just like I had expected, he told me the boards are group of professionals and whatever reason made then fire me was best for his company?" he said.
"Your own father said that?" I asked in shock.
Some fathers can be really mean.
I became very sad too.
"What are we going to do now?" I asked him.
"I do not know sincerely, at this stage of mine , I can't be carrying a CV and start looking for job. I was a CEO, it won't be a pleasant thing working under someone and starting from the scratch again."He said and I sunk to the chair.
I did not even know what to say.
" Rose, you are pregnant, don't think too much, I guess it's one of the bad things that life offers, I'll look into what is going on and be back to my feet?" He said but I only closed my eye.
I was extremely sad.
I should be encouraging him not the other way round but I lost all strength all of a sudden.
"Common Rose!" He said and tried to cheer me up but my mood remained a sad one.
He removed my tøp and s–&ked by br—ast, he s—&ked it well that I was førce to mōa-n and chuckle briefly.
He was on a faint smile too.
"Don't think too much baby, I'll sure find a way out if it." He assured and I trusted him.
I nodded.
My Virgin Husband.
Written by Feathers.
Chapter 119
Evan's POV
"Dad, I told you I may regret it in the future but you assured me that nothing will go sideways, you made me forfeit my love even on my wedding day just to go on an assignment that you are in partnership with, with the government, Now my brother has fallen in love with my own wife in just five months of being away, they have even made love." I lamented bitterly before my dad.
I told him I needed to see him urgently and he had told me to come to an ho-tel he was lodging at temporarily
"I thought it would take you many years to accomplish that mansion, similar mission took Brown, my good boy, seven years…you know it's actually suppose to take you nothing less than seven years, I realized that you having a wife can be your weakness, that was way I said you should let go of your love and go for the assignment, after all, your passion falls along that line too. You can not totally blame me." My father said
I lowered my head sadly.
I had been sad for many days, thinking if Rose would slip away from me just like that.
"I understand your pain!" My father said and came to sit beside me.
"I know it hurts seeing someone you had been in a relatinship with for four years suddenly in love with another man, worst if it all, the man is your brother."My father said
" I already worked the expulsion of Ethan as the auditor general of the state, I also directe his immediate leave from the head quarters." My father said and I raised my head at him.
I was not expecting him to act to that extent.
"Dad, you literally took all his sources of income away?" I said.
"Maybe, but I need him to be weak so he can lost respect and value before his wife, it's the only way Rose can come back to you. Their rent would soon expire, they will need money and will be forced to come to you for help." My dad said and I just kept looking at him in shock.
"Evan, you were the only one that chose to stay with me when your mother and I were divorcing, Ethan and her sister chose their mother. Even though you guys were very young then, I had already denounced Ethan and his sister as my children, you are my only child and I assure you that I will help you get what belongs to you." Dad said.
My Virgin Husband.
Written by Feathers.
Chapter 120
Rose's POV
It's being three days and Ethan had been at home without going anywhere, we had been living on his savings.
I received a test on my phone and checked; It reads; " I do have an opportunity for your husband. I know he's jobless."
I replied the message immediately; "What's the opportunity?"
"floor 6, Geus building, beside Napolï oils, come alone."The person's message entered.
" Why? thought the job is for my husband." I replied.
The person's reply didn't come anymore which makes me more disturbed.
My phone beeped all of a sudden and it reads; "I need to see you to be sure that your husband can do the work. If you are not interested, forget it."
I was disturbed and wondered if telling Ethan is necessary.
It's not, I concluded.
I changed into a sweet dress and drove to the address, on arriving there, I took an elevator to the 6th floor.
I walked in but didn't see anyone, I looked around the floor and lowered my head to my phone to text the person that I was around.
"Rose!" I heard the familiar voice and I raised my head.
I was stunned to see Evan.
I frowned immediately, I should have known he was the one testing me.
"Did Ethan told you he lost his job?" I questioned.
"I found out." He answered and sat on a stool.
He folded his arms and stared at me.
"What did you want?"I asked.
" I told you already, to get Ethan a job."
"Why do I suspect that you were the one behind his loss of job?" I asked.
"Why would I do that to my own brother, his father did." He said but I did not believe him.
He played a tape and I heard all what his father said concerning Ethan.
"Did you now beleive?" He asked and my mouth dropped in shock.
I went to sit on a couch. "His father really hates him that much….no wonder!
I mumbled to myself.
" But I can help." He said.
"Before we start talking of the help, hope you know that I did not love you anymore?" I asked him.
"I didn't believe that."
"It's high time you believe it, I just wanted you to know. So how do you want to help my husband?" I asked and his face turned dark and bitter.
He bite his lips bitterly and tears flowed down his cheek.