My V Husband. Chapter 121 – 125
9 min read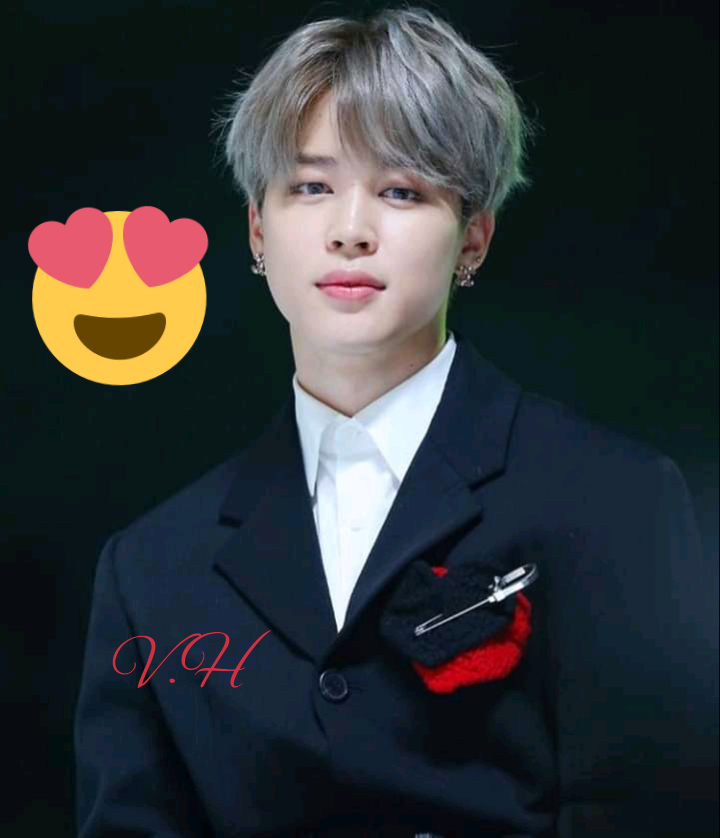 My Virgin Husband.
Written by Feathers.
Chapter 121
Rose POV
I watched as Evans cried, he cried more biterly, I could tell that his tears were genuine.
Yes, I confirmed already that we use to be lovers but the love isn't there anymore. I just didn't have any iota of feelings for him anymore.
"I'm sorry!" I said to him.
He cleaned his eye ,but as he cleaned it, more tears flowed down his cheek.
"You and I did our wedding together, my father called me when we were almost about driving home to make our first love, I told Ethan to replace me so you wouldn't know, If I had left without leaving anyone behind, you would have felt betrayed. I lost that job and I lost you too. I'm a failure." He lamented bitterly and only kept swallowing his pain.
"I'm sorry." Those were the only words left in my mouth.
"You can not love me again, right?"He asked.
" I can not." I answered bluntly.
"It hurts!" He said and bite his wet lips. He was looking into my face passionately.
He stood and walked to me.
"Rose, did you chose not to love me anymore, your marriage with my brother is barely five months old. Dad may hurt you if you did not let go of Ethan and come to me."He said.
" Is that a threat?I heard him saying he would press us or something but I really do not care. I don't care if Ethan goes extremely poor, I would still love him."I answered.
He bent and took his face close to me gently.
"What are you trying to do?"I asked as I adjusted my head back.
" Rose, you need to know that I still love you with passion, it's what you thinking, trying to kiss you."He said and I stood from the couch.
"Why would you think of such, I just told you I did not love you anymore and you are talking of kiss?"I asked.
" Let me try to kiss you, if you resist, I'll know you stopped loving me but if I'm able to kiss you, it means you still love me and was only lying." He said.
"How can I be playing such games, those are for teens not for someone like me, I'm more matured to play such game. If you do not have help to offer my husband, I'll take my leave." I said and began to walk out.
"Rose!"He called but I didn't heed.
I took the elevator downstairs and drove back home.
My Virgin Husband.
Written by Feathers.
Chapter 122
-Three Months Later-
Rose's POV
My pregnancy had developed over the months but Ethan hasn't got a suitable job yet.
I didn't tell him what transpired between Evans and I, I didn't even tell him anything of what Evans revealed.
I won't be a reason why he hate his own father.
Ethan walked in from the room that he had slept for many hours and sat beside me.
"Baby! Our rent is expiring this week, all my efforts to get money has being futile." He said.
I curved my arms around him and laid my head on his chest
I didn't know what to say or what to do, I just want to keep letting him know that I will always love him, doesn't matter how worse things go.
"What are we going to do?" I asked Ethan.
"I do not know, my only option is to speak to my brother." Ethan said
"How about Jack?" I questioned.
"Jack was into an heavy investment last month and it crashed two days ago, he was suppose to receive his capital plus interest today and I'd been hoping that I would be able to borrow but it crashed."
My sadness increased and I closed my eye in pain.
This is sad!
"Let me speak to Evans." He said, I can not tell him not to cause I do not have a choice myself.
Ethan initiated a chat with Evan through text message and he replied immediately.
"He wanted us to see." Ethan said and I took my head away from his shoulder.
"Alright, but be careful!" I said to him.
"Sure!" He kissed me on my forehead and went out.
He arrived few hours later, I was so anxious for what the outcome of his meeting with Evans would be.
"Welcome sweetheart, how was it?"I asked but he sunk back gently without saying a word.
His face was dull.
" He didn't give you the money?" I asked.
"He promised to if only we can allow him come to stay with us." Ethan answered.
"No…no! that won't be possible. Why would he want to intrude in our privacy?"
"I don't know, I think he still wants you." Ethan said.
"He will never have me again, I belong to you now."
Ethan sighed and rested on the chair.
"I will keep trying other means and see if I would be able to get the money."
My Virgin Husband.
Written by Feathers.
Chapter 123
Ethan.
Just few hours and my rent would expire, in the past, I would have paid a month before.
Where we live was quiet expensive, it was in a very expensive environment and we didn't even bother about buying a house.
I was before Evans at a house he also rented, it was in the same estate as ours.
"Your house is just a five dollar cab away to mine, you can always come to pay me a visit any day you like, why would you want to come and intrude into our marriage?" I questioned.
"That's not intruding brother, you stole what lawfully belongs to me." He said.
"It wasn't my fault that she fell in love with me." I said.
"Then whose fault?" He questioned angrily. "You should have learnt not to engage in anything romantic with her."
"I tried but I thought you were no longer coming." I was calm.
"How true, you didn't even wait for a year at least, why don't you tell her the truth before making love with her? this was someone that I loved for four years, you really want me to let her go just like that?" He asked.
"You want her back, right?" I asked.
"Something of such, she is scared of me and doesn't want to assistate with me anymore, you caused all this, I hope you know." He said.
"Are you giving me the money or not?" I asked.
"I gave you my conditions already and I'm not altering it for any reason." He affirmed.
"It's just few hours and you will be kicked out into the street, think well." He said and I stood.
"Rose is now in love with me, you won't be coming to live with us. " I said and walked out.
I had been avoiding going to my father's house all this while but life has really left me with no choice.
I will have to plead with him to help.
On getting to his place, his guards that recognized me escorted me to a large room where I sat waiting for him to show up.
I waited for two hours and he didn't show up.
I tried his number severally but he was not picking it.
I assumed he probably does not want to see me, it was getting late already and I still didn't have the money to pay for rent.
Will I need to go back to Evans and accept his silly terms?
My Virgin Husband.
Written by Feathers.
Chapter 124
Ethan.
I walked back inside and saw Rose laying with her big belly on the chair.
I sat on the couch before her, as if she knew I had come, her eyes opened.
She sat upright on seeing me.
"Ethan, what's up?" She asked.
"I went to Dad's place but he didn't even artend to me, Evans is insisting that unless we allow him to come and live with us, he won't be giving us the money." I said and looked at Rose.
Despite being pregnant, she looks more beautiful.
Her face turned sour. I knew she was confused.
The last thing I want is for her to be sad.
"Rose, I'll be accepting my brother's offer. I need you to trust me, I'll play a fast one on him, just trust me."I said.
" I trust you, Ethan. You have always been clever." She said and I smiled.
"Be right back." I walked out and drove back to my brother's place.
"I knew you would come back."He said and drank from the cup of wine before him.
I took the cup before him and also drank.
He was shocked and pressed his eye on me.
I let our a brief gasp and said; " This is delicious."
I then sat before him.
"Have you got the money somewhere else?"He asked with a change of look.
" Not at all." I answered.
"I have accepted your offer." I said.
"Are you for real?" He asked.
"For real! Get me more drinks please." I said and he stood sullenly and got me more drinks.
"Fine, I'll pay for the rent then." He said and I nodded.
—-
Following day!
Evans had already paid for the rent and had now logged at a room in our house.
Rose and I were inside the room at night, she was fast asleep.
I knew she needed a lot of rest.
I left the room and knocked on Evan's room.
He opened it and I walked in.
"Is everything alright?" He asked.
"Sure, I still need a job, is there a way you can help me?" I asked.
"You won't believe I can reinstate you as the auditor general of the state?" He asked.
"I can even make you the CEO of your company back." He further said.
"Really! please do."
"You will have to do something else for me."He said and I breathed heavily wondering what it was he wanted this time.
My Virgin Husband.
Written by Feathers.
Chapter 125
Ethan's POV
"Okay, let me hear that out!" I said to Evans. I was still sitted in his room.
"Hum! I will want Rose to have a separate room of hers." Evans said.
"Rose is pregnant and needs a lot of care and rest." I replied sharply.
"I do not look like someone that will disturb her, do I? I just want her to have a different room so I can go in to meet her anytime I want, you can check up on her anytime you want too." He said.
"Are we sharing wife now?" I asked him.
"No, don't think it that way. I need Rose to bring back her old feelings, after trying for a while , if I realize that she remains adamant on not loving me, you won't tell me before I leave." He said.
"Fine." I agreed.
"Really? Your jobs will be delivered to you tomorrow then." He assured and I smiled.
"Thank you." I said and walked out.
—-
"How can I stop sleeping on our matrimonial bed and go to start sleeping alone, what if he goes crazy one day and makes love with me, will you like that?" Rose asked.
She seems not to like the idea of staying in a different room in the house.
"We have no choice ,it's the only way I can get my job back." I said and she lowered her head.
"This is the code, whenever you are inside, when I knock slowly four times, then knock faster two more times , it is me. Always close the door on yourself when you are alone. Another knock is from Evans." I said and she raised her head up at me.
"I will going to work this morning, Dad called me that I should resume and they already send me a mail to resume as the auditor general, I'll work things out this time in such a way that it would he impossible for me to be removed, but I will need time. " I said.
"When you are at work, I will be alone with me at home, that is really scary , I may want to go to the kitchen to cook or do some other stuffs, I can't be inside iinside all day." She said and I reasond with her.
I went to sit beside her and said; "Evans will not hurt you, there is camera in the house, I will always watch you."