My V Husband. Chapter 126-131
11 min read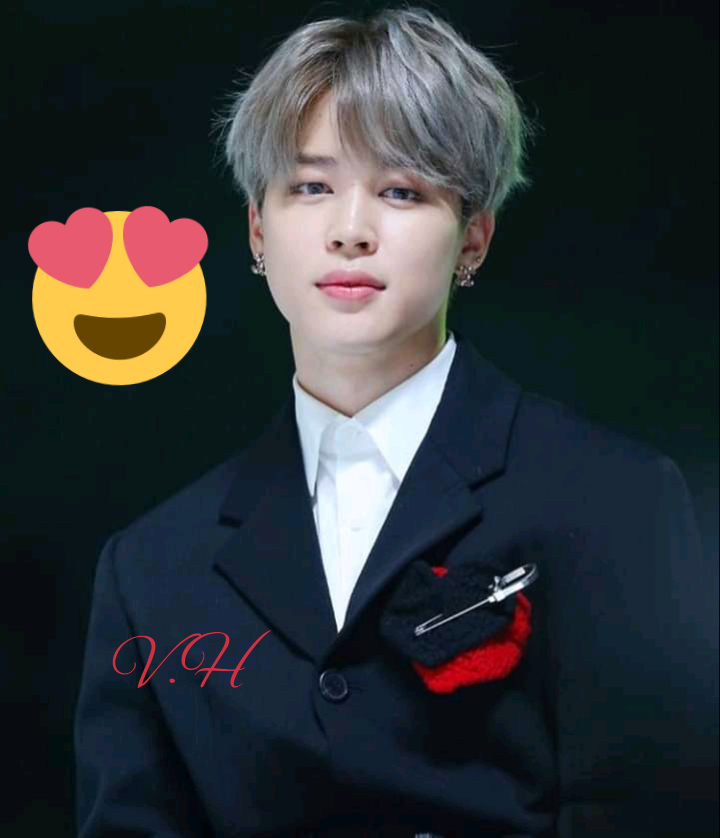 My Virgin Husband.
Written by Feathers.
Chapter 126
Rose's POV
Ethan had gone out, he didn't bother me to cook for him cause he understands that I was pregnant and do not need much stress.
I was now staying alone in a room, it's what I had never imagined happen to me.
I couldn't cook so I ordered fo food to be brought to me.
Few minutes later, the food delivery agent pressed the visitor's bell and I walked out of my room to the door.
Before I got there, I realized that Evans had collected the food from the food delivery agent.
He turned to me with a smile and said; "Have it?" I collected it and turned immediately.
He followed behind and said; "Rose, I did not know you would order for food, I was already cooking for you. If I knew, I would have gone out myself to get the food for you."
"Thanks."It was the only word I said till I got to my room.
I opened the door to my rook and as I tried to close it, he held unto it.
" Rose!" He called softly.
I sighed tiredly and turned to him. I was a step inside my room but faceing him.
He was at the entrance but a step outside.
I looked at him, signalling for him to say whatever he has to say.
For almost thirty seconds, he did not utter a word. He was just shooting me a pathetic look.
"As you can see, I'm pregnant and need a lot of rest , bye." I said and as I turnedd from him, he held me by my wrist.
I looked at his hand is in my hand and let go of my hand slowly.
"what is it?" I asked.
"I'm sure you remember how we use to be lovers, Rose." He said.
"I do." I replied.
"You once loved me with passion and I once love you too." I said.
"You are right." I said.
"Ethan never loved you…." He said.
"Before…. I know." I answered.
"You don't know my brother as much as I do, even now that I speak to you , he is not in love, I'm the one in love with you. He is just with you because you are pregnant for him." He said.
"Okay. Firstly, you didn't live together when you were young, how can you know him better than I do? secondly, I don't care about who or what loves me, I care about who I love." I said and closed the door on him.
My Virgin Husband.
Written by Feathers.
Chapter 127
Rose's POV
I care less on if I was being rude to Evans, I brought out the food that I had ordered and began to eat.
My phone rang and I picked it. I already saw that the caller ID was Ethan.
"I just watched what happened few minutes ago now in the house, are you fine?" Ethan asked with so much concern.
"I will be lying if I say I am, Evans is not making me feel comfortable in my own house, I even hate him more." I said.
"I'm sorry, just endure, all this will soon pass." Ethan said and I heard a knock on the door.
I knew it was Evans.
I had just closed the door on him few seconds ago, here he was again.
My days!
"Is anything the matter?" Ethan asked.
"Evans is knocking on my door again?"I let out in frustration.
" Go and open it, but let the phone remain on your ear." He said.
"Alright?"I said and went towards the door.
I opened it slightly and I saw Evans holding a drink and a cup.
" I thought you might want to drink after eating, that was why I brought you this?" He said.
"Thanks." I wanted to collect the drink from him but Ethan spoke up
"What did you want to do? collect the drink? so he can bring another one next time? tell him to leave?" Ethan said.
I could sense jealousy mixed with a slight anger in Ethan's voice.
"I'm fine." I said to Evans and closed the door on him.
I sighed and went back to sit.
"Try and rest very well." He said and hung up.
I hope Ethan fixed this things as soon as possible.
Few hours later, Ethan knocked in the manner he said he would always knock.
He entered and I stood to hug him.
"Is the baby kicking?" He questioned.
I blushed and smiled.
"I bought you this!" He gave me a package that contain some women's stuffs.
I was glad and pecked him.
"I'd submitted a letter to move from being an auditor general to an accountant general, dad do not have control over the position of an accountant general, as a matter of fact, those in that field are his worst enemies, once they accept my request and swap my position for an account general, even if dad sacks me from his company, I would still be working for the government. Just give me time." He said and I nodded.
I hugged him right and said softly; "I trust you."
My Virgin Husband.
Written by Feathers.
Chapter 128
Rose's POV
Ethan came back from work few days later, at that time, I was in the kitchen making a fast meal for myself. He had already said he would sort out food for himself and that I should not worry about preparing food cause of my state as a pregnant woman.
"Rose!" He called and I revealed myself to him.
I was on a call, he looked coporate. I hope he was making progress in securing a job that his father does not have control over.
"Baby!" He called and we hugged.
He kissed me on my forehead.
"I wasn't expecting you to be cooking, just order for food." He said.
"I know, right. I just wanted to prepare a fast meal." I said and he smiled.
We kissed briefly, as he wanted to walk inside to his room but I said; "Wait!"
He turned to me with a bright smile.
"Come and eat with me at the dinning?"
It had been a long time that I had eaten at the dinning, I was found of eating in my room ever since Evans came around.
I felt like I may be eating at the dinning someday and Evans would join me, If Ethan met the both of us in that position, it wouldn't go well with him.
"Sure." He answered and placed his bag on the couch.
He followed me to the dinning and sat
"Be right back baby." I said and walked to the kitchen.
I served the both of us in a tray and placed it between us.
"This will be delicious." He said as he dragged his food to him.
"Taste it first." I said and he smiled.
As he took the first bite, I heard steps approaching us, I needed no-one to tell me that it was Evans.
He approached us and said; "Wow! this is lovely."
I looked away, I do not like to see him around. Knowing that he loves me after he ran away for his job disgusts me.
He had picked his job over me, so he should just let go but some men are simply stubborn.
There are many women out there that are willing to marry you and make a good wife , but no! it's the impossible one they wants.
Evan didn't say anymore word after that, he simply sat beside Ethan and said; "I'd like to eat with you."
My Virgin Husband.
Written by Feathers.
Chapter 129
Rose's POV
After Evans request, the atmosphere became tense, I knew what I could reply him with but Ethan was sitted and I expected him to act or say something.
"Don't you think your act makes us feel uncomfortable?" Ethan asked.
He had already paused eating.
"No, I do not think so, I'm your brother, Is it bad to join you guys in meal?" He asked as if he doesn't know what he does was wrong.
"Courtesy demands that you ask if you can join the lunch even before you aat with us." Ethan said softly and Evans face grew dark.
He shot Ethan an annoying look but Etha n not looking at him.
"Brother!" Evans called and stood.
"Are you trying to insult me before Rose? I caused all this by giving you a bread that you did not deserve." He further said.
Evans looked at him and also stood.
"Rose might be yours but she's now mine and will always be mine, if you did not believe, ask her." Ethan said out loud.
"Really?" Evans asked with an evil smirk.
"Oh yeah! doesn't matter how you try to win her over to your side, it won't work. You can not force someone to love you, is that too hard to understand?" I questioned.
"Well, I will be eating with the both of you and that's it." He said and as he sat, I stood.
"You can eat the food." Ethan said and held my hands. .
We walked away from the dinning.
On getting to my room, we sat.
"Sorry to say but…is your brother really that foolish?" I questioned.
"You shouldn't be sorry, he deserves such words and more from you since he wouldn't respect himself and stay away."Ethan said and walked to me.
" How is our baby doing?" He asked as he places his hand on it.
"Fine." I answered and blushed as he caressed it gently.
"Rose, I'll always love you." He said and I smiled.
He pushed me to the bed gently.
He helped me pull øff my p-ant and sepa-rated my legs.
"Seems I'll be bathing this baby with my spe–rm." He said and I chuckled.
He placed his d—k right on my p—Y and thrusted in warmly.
I felt so warm and cool on the inside, he began to go in and out of me, very warm, soft and pleasurable.
The way he f—ks me drives me crazy.
My Virgin Husband.
Written by Feathers.
Chapter 130
Rose's POV
Ethan pu-lled out and fell beside me.
"That was sweet." Ethan said with a bright smile.
"I love it too." I said silently.
I was in his arms till we slept off.
—five Months Later—
I put to bed and I was glad it was a boy, Ethan was happy too.
After being in the hospital for few more hours, Ethan escorted me home with our baby.
On arriving home , I was stunned to see Ethan's father and Evans seated the house.
We had no choice but to go head and sit on the couch. I was wondering if anything wrong was going on.
"Ethan! it's fortunate your wife has put to bed." The man said.
Ethan didn't say a word, he just sat confidently and kept gazing at the man.
"Evans here had decided to leave you both ro enjoy your marriage, he had tried all his best to get his first and only love back but you already betrayed him and make her love you….but under one condition." Ethan's father said.
"What condition?" Ethan questioned.
"Deliver the baby to Evans, you guys can go ahead and have many babies in the future. But compensate your brother with this baby." The man said.
"I impregenated my wife, she was pregnant for nine months and you want me to just dash out a living and innocent baby out as compensation, is he money?" Ethan asked calmly but one could sense anger in his voice.
"Then, I guess you are comfortable with your brother being here." Ethan's father said.
"It's his choice. I told him already that no matter how he tries, it won't work. Rose can never pull up a feeling for him again. The feeling is dead but he's not so wise to admit that." Ethan said.
"You mean I'm foolish?" Evans asked.
"If you were not, why would you request for my own child as if it were a commodity. So, I put it to you, would you give your baby out to another man, irrespective of who that man is to you?" Ethan asked.
Evans looked at his father in surprise.
"It's too early to be engaging in such conversation before me. Ethan, we both know old feelings are still in Rose. The only reason why she had not been seduced by Evans was because she was pregnant, now that she had put to bed, anything can happen." Ethan's father threatened.
My Virgin Husband.
Written by Feathers.
Chapter 131
Rose's POV
"In other words, Evans would ra-pe my wife." Ethan said.
"I never said anything about ra-pe, you can deduce whatever you wish out of my words, but do realize that when two grown up adults are in the same room for a long period of time, anything can happen." Ethan's father said.
"If you think I'll give my baby out for any reason or for any threat, I'm sorry to tell you that it won't work. Also, the last time I came to your place, you refuse to give me an audience. I need no one to tell me that you are on the side of Evans, no wonder you really didn't treat my sister and I like your children over the years." Ethan said.
"I see… I think you forgot how powerful I am in this country, your wealth is not a quarter of my wealth and your connection is not one quarter of mine, how dare you address me in such manner? Since you know that I never regard you as my son, good for you and your silly sister. If you won't be giving your baby out to Evans, get ready for whatever will happen. Also, I had told the Caretaker of this house to uninstall the camera in this house, whatever happens is predetermined by you." Ethan's father said and stood.
"Evans, keep being a good man. Your first love will be back to you." The man said to Evans and he nodded pathetically.
"And to you Rose."The man had turned to me; " How long will you keep deceivng yourself that it was Ethan that you loved, we both know it's illogical to forget someone you were in a relationship with for four years. I will advise you to speak to your temporal husband. It's just one baby, give it out and enjoy the rest of your days on earth."The man said.
I knew better not to speak, he walked out.
"Evans, you will be leaving here soon." Ethan assured and stood.
I stood also, we both walked to my room.
As we sat on my bed, Ethan lowered his head sadly.
"I'm so sad right now." He acknowledged.
"I understand what you are going through ,but we need to find a way out of it as soon as we can." I said.
"The camera being uninstalled in the house is the only problem I seem to have presently."His voice was low and depressed.