Arrogant Maid. Chapter 107 – End.
6 min read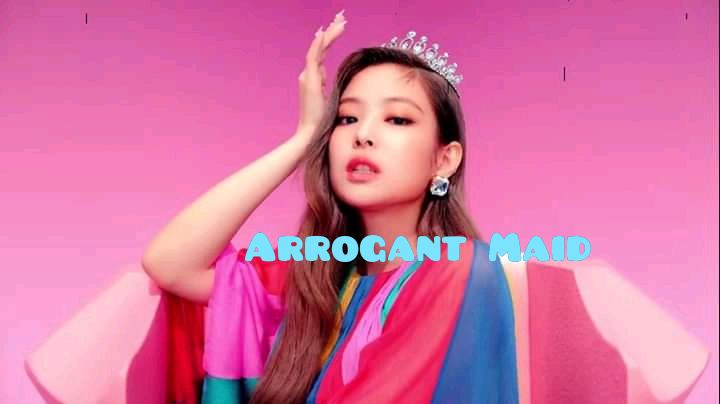 Arrogant Maid.
Written by Feathers.
Chapter 107
-SEMIFINAL-
Brenda's POV
After we were done with the meeting, Scot's mom who had been surprised on seeing me in that position and probably wondering if it was the BBrenda she knew or someone else.
I stood, ready to start leaving when she called on me.
"Brenda! am I right?" She asked.
"Sure, how are you doing ma?" I asked and she furrowed her brow in shock.
"Wao! erm…I mean…you have become this great!" She exclaimed.
"I work hard ma." I said to her and she just nodded slowly.
One of the cops that escorted me came to me and said; "Mr Brown said he needs a brief moment with you."
I nodded, while still standing before Brenda's mom.
Another cop came in and said; "Senator Dave said you should meet with him before leaving."
Before I could respond, another cop came and said; "Bio tech CEO says you should please spare him five minutes of your time."
"As you can see ma, I have many things to attend too." I said to the woman and walked away.
– Three days later-
I was seated at my mom's house waiting for her to show up at the living room, seems she was sleeping when I came and I had to wake her.
"Scot, how are you doing?"She asked.
" Fine ma, how is Helen?"
"She has gone to school, hope England is treating you guys right?" She asked.
"Sure, mom, do you still not want Brenda for me?"I asked.
" I was stunned to see her in that high status yesterday. It's true that poor people become rich, when you are ready to wed , come , let me bless it. I'm in full support." My mom said.
"Well, we are ready." I said and place a call across to Brenda who was seated inside the car outside the house.
She walked inside and my mom expressed so much shock on seeing her.
Brenda was dressing beautifully and adorably.
"Why do I feel like you are now richer than me?"My mom asked and we all chuckled.
" You are my daughter now, come." My mom said to Brenda and they hugged.
She made Brenda sit.
"Do you guys have a date for your wedding already?" My mom asked.
"Sure mom, Januray 10." I said.
"Fine, I'll start working towards it, I'll speak to your dad about it, we will discuss the clothes and everything needed." My mom said and I smiled.
Brenda and I spoke few more words with her before leaving.
1.2k likes for next episode.
Click below to read final episode.
https://www.koreannovels.com/2020/12/25/arrogant-maid-chapter-108/
Arrogant Maid.
Written by Oyebamiji Samuel 'Feathers'
Chapter 108
Final Episodd.
Scot's POV
Brenda and I were inside the new Lamborghinini that she was awarded with at an event last week.
I drove the Lamborghini, I love Brenda more cause even in all these sudden wealth that befell her, she was so humble and even more polite than she was thoss days.
She would never deny me of anything, she obeys whatever command I give. That makes her sweeter.
We were driving to her parent's house, they had sold her out and expecting her to be wretched but now , they will be stunned to see her.
We have escorts before our car and after our car.
Brenda was dancing and vibing with the music that was being played in the car.
While I just smile as I drove.
"Sweetheart, are you nervous in seeing your parents?" I asked.
She lowered the music that was being played and said; "I'm not nervous but proud."
I smiled broadly, few hours later, we arrived at her house.
It was a poor estate and the houses in the locality were not oo good.
We got off the car and we both walked inside her parent's house.
A woman that was suppose to be in her early fifties saw Brenda and expressed so much shock.
"My daughter, is this you?" She asked.
"Thanks for selling me."Brenda said proudly and looked around the house in disdain, then shook her head.
" I'm sorry, It wasn't international, your father was having a cancer and I needed money to treat him, I went to that old man for help and he request that he would give me double of what I need if I give you to him, I did not want my husband to die so I gave you to him hoping that someday, I will have enough power to get you from him but sadly, it looks like I'll never be powerful."The woman explained bitterlt and Brenda's face turned into a pitiful one.
"Where is my father?"Brenda asked.
" He died three years ago, after the operation, the cancer only got worsen."Her mother explained and Brenda cried gently.
I hugged her and petted her.
"The old man has been arrested, come with me…your little daughter is now wealthy." Brenda said and the woman started crying, they were tears of joy.
The woman followed us out.
Thanks for reading.
Ghost readers, like and comment o.
1.5k likes and I'll drop the epilogue.
Arrogant Maid.
Written by Author Feathers.
Epilogue.
Brenda!
Life can be really unpredictable and those without hope can end up becoming great in life.
Those who give up in life are those who f**ks up.
From a wretched family, to being sold to an old man and then, running away to a different state and start living the worst life ever
From there to getting a job as a maid, despite being careless, reckless and rude to the rich's kid, he ended up fallen in love with me.
Through him, I became whom I am today.
"Raise your eye brow a little." One of the ladies applying makes up to my face said.
Yeah, today is my wedding and I've employed the best of the best to handle every thing that concerns the wedding.
—
The wedding commenced, Scot and I were made to stand before each other at some point.
After the usual pastor's cliche, the man told us to kiss each other.
We have kissed and even f***Ked a number of times and this man here is thinking that this would be our first time.
Scot and I kissed briefly.
The moment I had been waiting for came, he was asked to place a ring in my finger and he did.
I was glad that I was now legally wedded to him.
We hugged and kissed before everyone.
The crowds cheered happily.
The wedding was such a great one.
—-
I had bought one of the most beautiful house for ny mom in town. She had lived a wretched life for the most part of her life, she live now live a better life.
—
Scot and I had become legal couple and f*"k almost every night.
Oh yes! We don't joke with f**King.
He stopped using the püLl out method since he now knows we are legally married.
I became pregnant few weeks after our wedding.
About nine months later, I was at the hospital, I wasn't labouring , I just felt like it was time for me to give birth.
With ease, the baby potruded from me.
She was a girl.
I felt sad that Scot might not like the gender as the first born but as soon as he heard it, he was so happy and that made me glad.
We named our daughter Love and lived a happy ever after.
—-
I appreciate all my fans who were with me since the beginning of this story till the end.
Please do understand that this is my work and should not be pirated.
Whatsapp number; 08118093125
Thanks for reading.
Your fav author.
#Feathers.