Married To Mr Popular. Episode 20
4 min read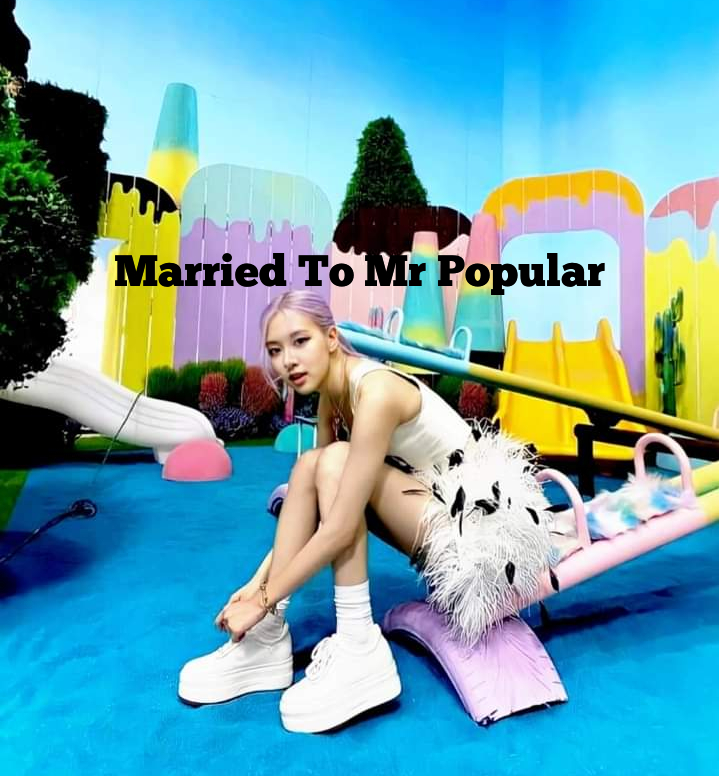 ????????Married to Mr Popular ????????
Forcefully Betrothed????????????????
✍️By Iyanuoluwa Akinniyi✍️
Episode 20
☘️Xavier's Pov☘️
She pass out in my arms, I dropped her on the bed slowly and use the duvet to cover her body.
I can't believe she is a virgin, such a heavy and cute girl can still be a virgin.
I almost blame myself for forcing myself on her cos she is not still ready.
She cries a lot, the way she held me to her like she is gonna die made me pity her so much.
I am not even satisfied yet but I think I should let her rest.
She is still a newbie.
☘️The Unknown Pov☘️
I sighed angrily as I pace to and fro in the room, the plan never worked.
Marie sigh despondently in embarrassment, she made me believe the plan is gonna work but it never works.
"you see what I am telling you I told you that we shouldn't send the letter to her, she will never opt out from the marriage " I huffed angrily and all she could do is to sigh and that shit annoys me so much.
"I never knew I only tried my best " she replied and I glare at her.
If glare could kill she will have been dead by now.
"So what are we going to do" I asked try to calm myself down.
"I will think about it I am not having any plans for now "she replied simply and I scoffed.
"Really, so you are not having any plans " I snort and she nodded.
"Goddammit " I yell and smash the glass of wine I'm my hand on the wall angrily.
I am feeling crazy right now.
☘️Leila's Pov☘️
The next morning…..
I woke up feeling pains all over my body, I mean hot and extreme pains.
The memories of last night came to my brain and I almost cry.
I can't believe he force himself on me despite my pleadings.
He walk into the room with a tray containing two plates and a bottle of water with glass cups.
I held the duvet to my body tightly.
"You are awake " he said and I only nodded.
"Good morning " I stuttered and took my eyes on my body, I am feeling so shy to face or look at him right now.
He came to me on the bed and peck my forehead.
"Are you feeling sore" he asked calmly and tears build up in my eyes but I wiped it off with the back of my hand.
"Hey stop crying " he said and draw my head to his chest and I burst into tears as the pains came in fully.
"I am sorry " he cooed and I nodded weakly.
He raise my head up and clean my face.
"I am sorry " he repeated and I smiled.
"It's fine after all it's your right " I said and he sighed.
"Will you have your bath before eating "he asked and I nodded.
He pulled the duvet down my body leaving me naked.
He carried me like a baby to the bathroom, he dropped me and my bath has been prepared already.
"Should I bath you"
"No I will do that myself " I answer quickly .
I can't risk anything again.
He walk out of the bathroom and I sigh in relief.
The warm water did a little in relieving the pains, after having my bath I crawl slowly out of the bathtub.
I grab the towel nearer to me and wrap it around my body but it couldn't cover my chest and butts well.
Oh God I am doomed!!!!
This shape of mine will put me to trouble sooner or later.
I drag my legs out of the bathroom and Xavier is busy making a call.
He took a glance at me and rush to help me.
"Let Ethan handle the meeting "he said over the phone and hung up.
I sit sit carefully on the bed and my clothes are on the bed already.
"I pick them for you" he said referring to the clothes and I nodded.
I wore the clothes and he dish my food and I start eating slowly.
After eating, I retire to the bed feeling hot pains all over my body,the pains are much, I heard first time hurts but Xavier is so big and strong.
He is just too hard on me.
He pack the plates and call one of the maids to come take it away.
He joined me on the bed and pull me closer to himself and rub my back slowly.
"If you feel better in the evening, I am taking you out " he said and I nodded.
After a while, I fell asleep.
……………………