Married To Mr. Popular. Episode 3
4 min read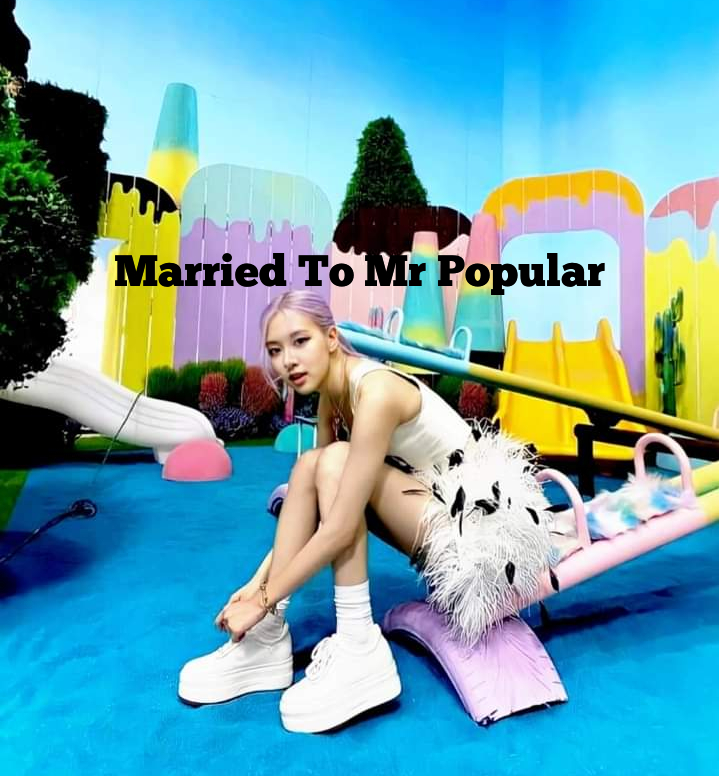 ????????Married to Mr Popular????????
Forcefully Betrothed ????????????????
By Iyanuoluwa Akinniyi✍️✍️✍️✍️
Episode 3
☘️Leila's Pov ☘️
I got so scared as he pushed me to bed.
Oh! God
I am mistaken ,I cried as he pulled my gown up revealing my laps.
"I am not the one, I only came here to pee" I said convincingly.
"Does this look like a restroom where you can ease yourself"He ask dissapointed and angry.
He is so arrogant????
"I did not know,i could not find it and I decided to enter one due to the way I am so pressed" I said tearfully and he is still on top of me.
He huffed angrily and glance at my exposed body and licked his lips sweetly and cutely.
He is so cute!!!
"We can go on five minutes also" He said and I couldn't understand what he is saying.
"What do you mean sir" I asked confused.
"Maybe I should just go on you for five minutes only"He said arrogantly and I gasped.
I quickly push him away from my body, I stand up and arrange my dress.
"I am so sorry, I am not that kind of lady" I said defiantly and he scoffed.
His black hair which almost cover his left eye make him so cute that I almost forget my problems.
"Really all ladies are the same"He said almost impatiently trying to convince me but I can't do it, I am not that cheap.
"I am sorry I can't do it" I said and walk out of the room and held the knob about to open it but I heard a statement that almost make me wee in my pant.
"I will get you, I promise you that"He threatened and I shivered in fear.
I ran out immediately and slammed the door shut.
I held my chest as I breathe hard and heavily.
After composing myself, I walk back to the room and the place is filled already.
I sit down quietly and held the cardboard in which my drawing is tightly to myself.
Soon,the show commences and after some introduction,some important guests were called to the high table and surprisingly Xavier is there also, although we were not called to stage yet but we watched everything on the projector.
Some girls held their chest dreamingly as Xavier walk to the stage gracefully like a model and I scoffed, the guy who almost made me wee in my panties minutes ago and his mom looked at him beaming in smiles.
I guess she is happy to have a son like him.
We were called to the stage after the introduction and surprisingly,the hall is filled already with lot of people and important dignitaries as well.
The press were not left out also.
We were arranged in a row and we were given tags and I am in the last role.
Xavier stared at me the most and I got scared, I tried not to maintain eyes contact with him and successfully I did.
The MC gave us the rules of the show.
"Good evening guys, you are welcome to the show and wishing you best of luck, without much time wasting, listen attentively as I spread the rules"
He said and we were silent ready to listen so as not to miss it.
"Firstly,you must not display any nude pictures or photo and if you are having any, leave the stage quietly"
He paused to check if someone draw it but no one did.
"Secondly,after you display you drawings,the moderators will vote and if you are lucky,all will vote for you, even if all vote for you, you can never win if our sir Xavier chupa did not vote for you, then you lose" He explained and I stared at him but a smirk was on his lips already and I shivered.
I grew discouraged already.
"I think we are clear" He said and we nodded.
………………
Beads of sweat form on my face as the person next to me display hers and Xavier did not approve it.
The girl grumbles as she walked to her space and I think I am the next one.
I walked timidly to the stage and they checked my drawing and they wowed.
"I vote" the first moderator said and I calmed down a little bit.
"I vote" The second one said.
"I vote also" That is the third one.
They pushed it to Xavier and he look at me.
He stared at the drawing and smiled.
"well…. I"
…………………..
Who love how Leila stood up to herself and put Arrogant Xavier to his place.????
There are many thing that will happen in the next episode? ????
Who wants to know what Xavier said,