The Healer. Chapter 1
5 min read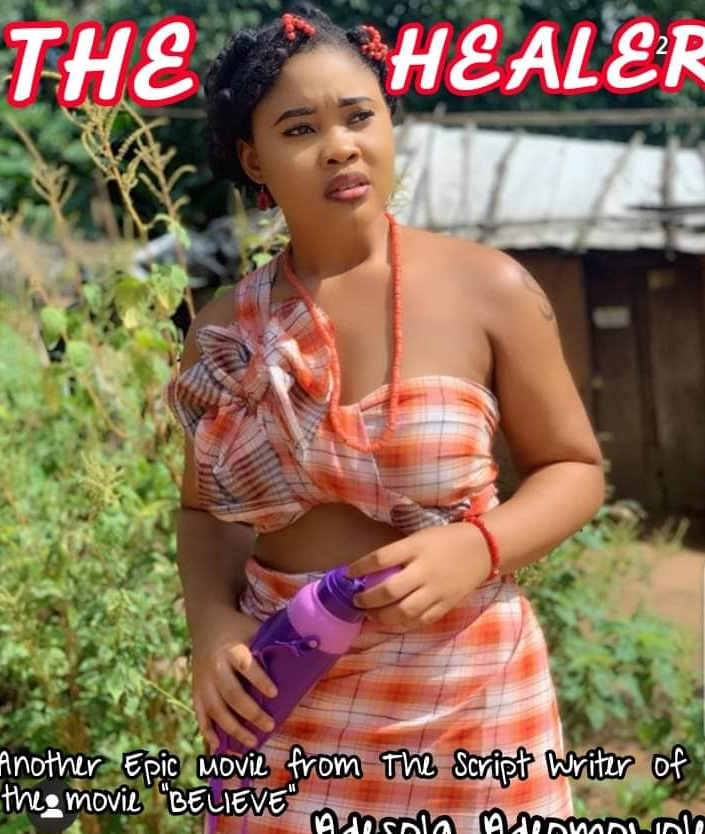 #THE_HEALER
[kill me????heal my heart]
© adesola adeomowole.m.
Settings;Nigerian Epic drama
Chapter One????
♥️♥️♥️♥️♥️♥️♥️♥️♥️♥️♥️♥️♥️
now,enjoy????
The Jewel's family had been recorded as the second richest in the whole world. Sir AzukaJewel,the grand king of 20remote kingdoms is the founder of the Jewel's group which is a group of providing the city's and kingdoms necessities, almost all wealthy Kings are part of the Jewel's group.
the group had like 80high school across the globe,100 universities.
their construction companies has built like 300major roads and bridges.
like 90streets belongs to the Jewel's.
200hotels and suites.
The group had done many more but the king still had difficulty in choosing the sold heir of every investments out of his three sons.
The Jewel's lived in an estate which had 10empty mansions in it. A bluish pool surrounded the palace and another came through the back.
the first building was were the grand king stays. the maids occupied the last building, they had like 200maids and counting in the last building most of which were captured during wars. But only 10maids stayed inside the main mansion.
the second building close enough to the first building was where the king's wives stays.
The princes empire was the most beautiful,
well sculptured,
well arranged,
it was designed by the best architect..
the princes empire was worth writing about.
Prince Charles is the first prince and the rightful heir to the throne.his room was above Tochi,the second prince.
The blind and youngest prince(Drema) room backed the pool,his wall was very transparent giving him an amazing sight.
Next to his room was his dressing room where all his clothes brand settled. Some special guards stayed around there to help him dress up….
his sight issues worsen each passing day.
at times he sees and even if he does,his sight will get blurry immediately.
His mother,queen chiamaka had sought solutions from both far and near but all proved abortive.
????????????????????????????
A guard held prince Drema hand softly with respect as he took him round the compound then to the prince empire where he belongs..
All the maids bowed in respect as the guard took him directly passed them.
once he was out of sight,they lifted their faces up…
"chaiii,my love for him is undying" oma said.
"his working steps shows he's really a model, chaii nkem is lucky. I which I am the guard holding him….see his brows"Lisa said.
"is it me or my eyes…..the young prince looks like an half-caste.i don't mind if he's blind or not,I will marry him like that" Rebecca said…
"will you get back to work" a strict voice said, the maids ran in different direction.
Nkem on the other hand took Prince Drema to his room,he helped him lay on the king sized bed..
"your assistant will soon be here,my prince" nkem said..
Drema only nodded.
his eyes were as blue as the sea,it has a spark of silver. His hair were weaved back in a pretty manner.
He wore a white track suite with a diamond stonned slippers and a diamond earrings he held his white phone in his right hand were he wore silver rings,
his handsome look will melt everyone heart,
his dark hair,
his killer stature,
he had a tattoo on his wrist and another by his neck.more like a signature.
He is so clean and attractive.
Nkem sighed and brought out his drugs.
"my prince your medication"nkem said.
Drema chewed in his bubble gum quietly.
"my prince you haven't taken it in a while" nkem repeated.He admired his master. it would have been better if he wasn't blind, he thought.
"take them away please"drema said.
"but you really need it for sight"
"will it change the fact that I am born blind"
"No you're not"….nkem said.
"I am"
"please just take the drugs,if not for anything for the sake of queen chiamaka"nkem said. Drema took the drugs immediately.
"your loyalty amuses me nkem.yet you put your life on the line to make me happy.How do you manage to do this"he asked.
"my prince it's my duty to protect you"
nkem replied.
"you may live"he said.
nkem bowed and left.
Drema drifted into thoughts immediately.
"why am I born blind???
"who did I offend!!!!!.
he thought as fell into sleep.
His sleep wasn't even up to 20minutes when he started having the same scary nightmare. he slipped off his mask immediately,his eyes got teary quickly…
the more he strained his eyes to see,
the more his sight gets blurry. He managed to take his red phone,the blurriness still increased..
he placed a call to his girlfriend,Nora.
"my love.."
"Drema is it your nightmare?"
"yes,it is"..
"you know better not to sleep at night,did you take your insomnia tea?"Nora asked.
"yes,I just did but the sight just worsened"
"I'm sorry,I love you"Nora said.
"I love you too but can you come over I just arrived at the palace"Drema said.
he got no reply all he heard was a loud moan of Nora from the background.
"Nora,are you okay????
"no,I mean yes,yes am….."
the moans increased.
Drema forgot his pains in the moment.
"what sound is that?Nora are you okay? he asked.
"Jeezzz this clumsy maid just spilled hot water on my skin"she replied.
Drema sighed."sorry"…
"sorry but can you still come over I need someone to talk to"he said.
"hmmm am busy,I promise tomorrow"she said his face dropped down.
"okay love,bye"
"bye my love" Nora ended the call.
he dropped the phone absent mindedly and found his way out of his room he paused and couldn't go further when he got to the stairs…
Prince Charles came right in time,he was smiling sheepishly as he scrolled on his phone Drema sensed his presence and spoke up immediately. "Brother".
prince Charles turned abruptly he then rolled his eyeballs.
"it's me Drema,your brother"
"and how may I help you please???…
Drema took his cute lips in. "can you please turn on the light???…
Charles smirked. "You're blind how then do you know that the light is not on".
"I can sense it"Drema replied.
Charles rolled his eyeballs and turn on the switch..
"done"he said and made to leave until Drema spoke again.
"Brother,can I talk to you please???"
"I'm busy,do that with your manager".
"it's urgent….
"I'm busy Drema,it's not only you that have problem"..Charles replied.
"okay,then can you help me pass through the stairs,I need to speak with father"he asked and Charles smirked.
"why won't I help you pass the stairs come on" he said abd Drema stretched out his hand.
Charles took him up and when they got to the middle of the coiling stairs,he purposely slip his hand away and pushed him slightly…
Drema didn't see that coming, he fell and rolled down the stairs with blood ozing from his head..
Charles smiled and walked away before the maids will get alerted.
????????????????????????