Dream High. Chapter 16
7 min read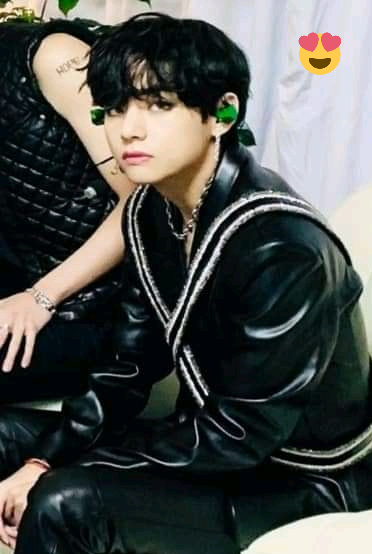 T.H.I.E.F (Dream High)
Ashwini Beginning ????
An India love action story….
Chapter 1️⃣6️⃣
Written by
©️ Ifeoma Isabella Silver Ozoemene.
???????? ….People, some will fly beyond the stars. People, some will fall…. ????????
Continuation From the last Episode;
????️ Ashwini Pov ????️
I ran towards Arjun and quickly went behind him, knocking the other man who was behind Arjun down to the ground.
"Save me!!" I shrieked loudly into Arjun ears as I held him to his waist, hiding myself from the hunks who had stopped in their tracks right in front of Arjun.
Blood was trailing down the side of their heads to their jaws.
"Ashwini what did you do?" Bobby asked me.
"Nothing serious Dad, I talked to them and they refused to talk back to me so I hit them on their heads as gently as I could and they started chasing me" I replied to him.
He sighs out loudly and points at the two hunks. "Go and treat your wounds, I will talk to my daughter, sorry about that." He told them and they left the room sending a glare towards me.
"Sorry." I said to them which they ignored.
"Ashwini don't do that ever again, do I make myself clear?" Bobby said and I nodded my head and apologized to him.
"You can let go of me now." My darling said and I remembered I was holding him on his waist, and released my hold on him. "Is your hand made of iron?" He asked me, holding one of my hands in his and staring at them.
Since I have been living with them, they haven't seen me fight before so I just kept quiet and stared at him. After he had done his inspection, he left my hand and went to help the man, I had pushed mistakenly, to his feet.
"My apologies sir." Arjun said.
"No problem Arjun."
"Arjun, you and Ashwini should wait outside for me." Bobby told us and I followed Arjun out of the room.
We went outside, stopping to rest at the body of the car they came in, another car was beside it, we waited in silence.
Almost one hour later, Bobby came out with the other man who has a large smile on his lips. He shook hands with Bobby and entered the other car, driving off.
"Well, tonight is a good night for us Arjun. He wants times two of the stuffs." Bobby said with a large smile.
"What stuffs Dad?" I asked him.
"Those things you saw been placed inside the chicken." Bobby replied. "And yes Ashwini to answer your question, we are into drugs. It's what we do for a living, what I do to feed you and my family and also to pay our taxes." He added. "Since the princess died, the regent, Meera, had made everyone in a family pay taxes each. I am paying for you, Arjun, Taru, your mother and myself taxes. Failure to do so, well it's death. That is why Arjun had to stop schooling to help out in this business."
"So those drugs in the chicken, what do you use them for?" I asked him not bothered about the princess part. At least he was honest.
"They have been ordered already by students and some people, now get in the car and let's go home." He answered and opened the car, and Arjun sat on the front seat.
"Dad, don't you think it's better she entered the boot since it was there she hid and not inside the car?" Arjun asked.
Bobby just laughed and entered the car, I opened the back seat and sit.
"I thought you people would stay here until tomorrow morning." I said as Bobby ignited the car and drove off.
"Not today, I am in a happy mood so I decided to go home early today." Bobby told me and the rest of the drive was in silence.
********
One week Later….
After the night I got to know about their drugs business, I couldn't tell my mother or my sister, Taru.
The day for the scholarship came and I was prepared, same with Taru, we wrote it.
And when the results came out, only my name was written.
I won the scholarship ????????. I screamed out in joy as my school principal gave me my scholarship papers
Going home that day in high spirits as I danced in the car taking Taru and I home.
Taru's face was gloomy as she didn't get the scholarship but I didn't care one bit.
When we got home, I was the first person to break the news to my mother and Bobby and also my darling.
Taru didn't say a word, she just walked angrily up the stairs to her room, slamming her room door very hard.
"What is wrong with her?" My mother asked, staring at me and I answered her with a shrugged shoulder.
How would I know what is wrong with her, I am not a magician.
"I will go and check what the problem is." Arjun said m, climbing the staircase. He didn't even congratulate me on my winning.
"Congrats Ashwini, I am happy for you." Bobby said with a happy smile and he hug me briefly.
"This calls for celebration, I am going to cook you your favorite food Ashwini." My mother told me. "You really made us proud."
I hugged my mother and walked the stairs to my room, I heard Taru sobbing and Arjun speaking in a low voice.
I didn't think twice about it as I entered my room to hide my scholarship papers.
******
The Next Morning…
I woke up to see my mother entering my room.
"I was about to wake you up, look, don't accept whatever your father wants to tell you, okay?" My mother said.
"And what does he want to tell me?"
"You will see. He is calling you." She said and left my room.
I quickly freshen up and changed into my normal clothes and descended the stairs eager to know what Bobby is calling me for.
I saw Taru, Arjun, Bobby and my mother seated. And not to mention my school principal.
What is he doing here?
"Good morning Dad, good morning sir." I greeted Bobby and my principal.
Bobby and the principal nodded their heads to my greetings.
"I mean no offense but what are you doing here sir?" I asked my school principal.
"Well Ashwini, I came here because your father asked me to come."
"What for?"
"Your scholarship, I told him money can't buy it except you agree."
"I don't understand you sir, what should I agree on?"
"For Taru to go in your place Ashwini." He replied to me.
"What?"
"Look Ashwini dear, I want Taru to go in your place. This is her dream, please. Help her realize that dream to become a lawyer." Bobby told me.
"Dad I cannot, it is also my dream to become a lawyer. We both studied hard, she harder than I and after all my sleepless night you want me to pass my scholarship to your daughter? I cannot." I told him, prompting my mother to smile.
"I gave you a good life Ashwini, you and your mother. I made sure you had everything just like my daughter. I treated you like my own flesh and blood and just this one favor I am asking from you, you are denying me." Bobby said. "I want my daughter to go in your place, please."
"It is my dream also Dad. This is an opportunity and I don't want to miss it."
"Don't make me do this the hard way Ashwini. Don't bring out the bad devil in me. Gently hand over the scholarship papers to Taru or else…"
"Or else what Dad?" I asked him, surprising him a bit with my question. "Let me tell you something you don't know about me, don't make me angry."
He stood up and yelled out his next words.
"How dare you say that to my face. You that I picked up from the gutters and cleaned up, is this how you will repay me back for everything I had done for you, in your life. Listen and listen carefully, hand the papers to Taru or you will see my wrat-"
I cut him off.
"One more threat from you Bobby and Yaturu river will be flowing but not with water but with your blood!" I yelled back at him louder than his. He sat down staring at me in shock for some reasons my mother smiled widened more. I went to meet Bobby and clutch down before him closing his open mouth. "You were expecting those dialogues from me weren't you father? Sorry, I am not capable of it." I told him. "But on a serious note, I am not giving Taru my scholarship. I work hard for mine, so she should work hard for hers next time."
"Can I talk to you in private Ashwini?" My darling said.