Dream High. Chapter 31
4 min read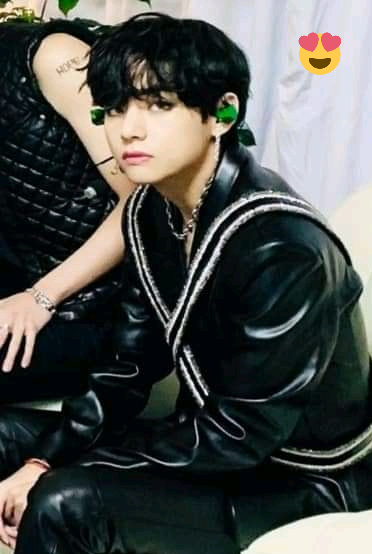 ????????????
???????????? T.H.I.E.F (Dream High) ???????? ????
???? The Plan (Part 1)????
An India love action story….
Chapter 3️⃣1️⃣
Written by
©️ Ifeoma Isabella Silver Okeke Ozoemene.
???????? ….People, some will fly beyond the stars. People, some will fall…. ????????
Continuation From the last Episode;
????️ Writer Pov ????️
The Next Morning…..
Goa Palace:
"You sent for me, hope there is no problem my King?" Lady Meera asked King Sanjay once they were sitting comfortably in his large meeting room.
"Have you not heard the news?"
"You know I don't have that time to watch the news, what is it I am here in person."
"Lady Meera, Karri and his brother are dead, they were killed last night and burnt to death. I think it is the same killer who had Devara Pathi." King Sanjay said.
"And how is that our business?"
"You seem to have forgotten that Devara, Karri and his brothers helped in killing Aishwarya twelve years ago and they were the assassin's you sent to kill King Padas."
"Still yet I see no reason for us to panic because we paid them handsomely that night and our ties with them were cut. You should be more concerned about your son returning than this. Who knows if they owe the killer something." Lady Meera said.
King Sanjay stared at her for a minute and heaved out a sigh, "Khan is returning in three days time and the ones to escort him are now dead, I don't know what to do." He said. "You know I and the rest of the kings are not on good terms.
"Khan isn't a little boy again King Sanjay, he can take care of himself."
"I know, but I am still scared of what King Baabul and the rest will do to my son. I wouldn't be surprised if they already know the date of my son coming. They will plan to attack him." King Sanjay said.
"If they kill your son he is gone forever and King Baabul will rule next." Lady Meera said. "But then again, Khan is my favorite. Call Poru, inform him of the situation at hand that you will need an escort for your son." She added getting up to her feet. "I will be on my way, I have given you a solution."
She left King Sanjay palace and entered her car and her driver zoomed off.
*********
Bombay City:
Bobby sent for Ashwini immediately once he ended the call he had with King Sanjay, his old time friend.
Ashwini entered the house office he had made at the side of his house, in the same compound.
"I receive your text dad."
"Yes, please sit down, we have a business deal to discuss." Bobby said gesturing towards the empty sit facing him.
Ashwini sat down.
"I just received a call, I want you to escort a prince from the airport in three days time."
"Okay."
"You will be going to New Delhi to pick him up. He has a lot of enemies who want him dead."
"Why would they want him dead?"
"He is the next crown King of Maharaja who will rule over us. Are you in?"
"How much are you paying me?" Ashwini asked.
"Half the money. So is it a deal?" Bobby asked.
"Deal."
"I trust you Ashwini."
Ashwini nodded her head, "Tell his father to send you the routes his son is going to take."
"Will do that." Bobby said and Ashwini left his office. He put a call across King Sanjay.
******
A night before Khan's arrival….
King Sanjay, Bobby and Ashwini with some guards met in a hotel. King Sanjay paid for suit.
"So what's the plan Bobby?"
"My daughter will protect your son tomorrow."
King Sanjay stared at the girl in front of him. "This little girl will protect my son?"
"Don't let looks deceive you my King." Ashwini spoke. "If I want to kill you right here and now I will do it and none of your guards will do anything."
Seeing her courage, he nodded his head. "I have enemies, my fellow king's will want to use the opportunity to kill my son. And the serial killer, he is targeting people who have worked for us before." King Sanjay said.
"I can assure you of your son's safety." Ashwini told him.
"So what do you have on the two roads leading to Maharaja Palace?"
"Your son Khan will travel on the second road. On the first road where there are many people, the newly opened shops, the customers who moved around there in the houses nearby the people. The damaged vehicles which have been parked there, the empty taxis, every single person out there are your enemies men." Ashwini said to a king Sanjay who was shocked. "And as for the killer, he won't smell your son."
Bobby smiled, this is why he had assigned Ashwini the job and not his son.
Meanwhile in Rohan secret room. The pictures of Khan hang on the board in front of him. Drinking a glass of wine.
"The first road is crowded so Khan and his convey won't be passing there, instead they will be following the second road and that's where I will get you." He spoke to Khan's picture and circled Khan's head.
"Let the countdown begins." Rohan and Ashwini both said together.