Dream High. Chapter 37
4 min read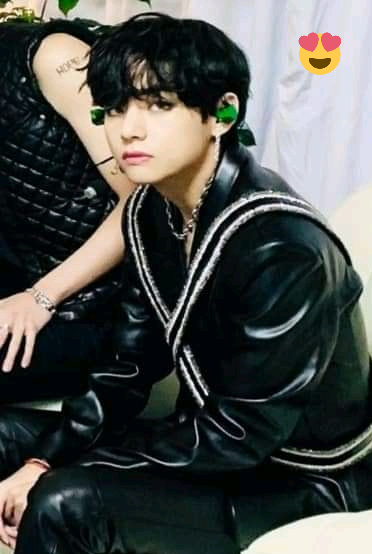 ???????????? Like Before Reading, Please ????????????
???????????? T.H.I.E.F (Dream High) ???????? ????
???? Who I Choose (Part 4)????
An India love action story….
Chapter 3️⃣7️⃣
Written by
©️ Ifeoma Isabella Silver Okeke Ozoemene.
???????? ….People, some will fly beyond the stars. People, some will fall…. ????????
Continuation From the last Episode;
????️ Ashwini Pov ????️
I checked my time and it was almost 4pm.
Wow, the day is really running.
Or was it the little boy picture he had showed me that made him angry? The little boy was burned so badly all over his body that I doubt he would ever see again
I was up in an instant and quickly ran to meet him.
I met him leaning against my car with his arms folded across his chest.
Staring at him made me realize how famous he would have been if he was into modelling or something related to that.
I quickly went to meet him.
"I'm sorry." We both said at the same time.
We smiled at each other.
"You go first." We said together and couldn't stop the laughter that erupted from our lips.
"Sorry for behaving like an ass back there." He said after we stopped laughing.
"I don't know what I did to you, but whatever it is, I'm sorry."
"Nah you did nothing. I was just sad and angry for a moment." He told me. "Let's start going home."
We entered the car and I drove off, driving towards the direction of his house.
The car was filled with silence, a very comfortable silence.
I stopped my car at the gate of his house and turned to look at him.
"That reminds me, my mum wants to see you." I told him.
"Why shorty?"
"She wants to see the guy I love. I lied to her that we are lovers." I lied hoping he would agree to come and see my mother.
"What about your boyfriend?"
"I think I told you the last time we spoke that we broke up. He is just my step brother now."
"Okay, just wanted to be sure." He said. "I would also like to see your mother but not today, I have some work to do."
"How about tomorrow." I suggested.
"How about you give me your number and I will give you a call and will tell you when I am less chance next week." He said, bringing out his phone and giving it to me.
Typing my number, I was reminded of the picture I saw on his phone. I gave him back his phone and he flashed me.
"I am really sorry for the way I reacted about the picture you showed me."
"It's nothing, I will give you a call." He said and was about to step out of my car when I grab his hand and that halted him.
"I am truly sorry."
"What if—I am like that boy, what will be your reaction?" He asked me out of blue.
I couldn't reply.
Would I find him disgusting? Irritating?
"To make it easier for you." He said and he removed his left hand glove and my hand flew to my mouth instantly. "Apart from my face, this is how the rest of me looks. I doubt whatever attraction you have for me is still there right now, right?"
When I didn't reply.
He sighed heavily. "I thought as much." He said and alighted from my car. "I will see you around…. I guess."
He went to the gate and it opened, maybe he had texted his father he was out at the gate and went inside.
I reversed and drove back home.
******
????️ Writer Pov ????️
Bobby received a call from King Sanjay.
"Bobby, my son is celebrating his return next week Saturday and he is having a party, the whole four king's will be there with Lady Meera. I want you and your whole family to come, especially your daughter Ashwini."
"What did she do this time my King?" Bobby asked.
"Apart from pointing a gun at my son and demanding the half payment, my son wants to see her. In his words, he wants to marry her." King Sanjay replied.
"You do know I have another daughter, Taru, more is more beautiful than Ashwini and who is studying law in the states."
"Yeah but my son is interested in Ashwini and not Taru. Just make sure she comes with you to the party next week Saturday."
"Okay, we will be there."
"Thank you. Take care and send my regards to your wife. You know I haven't met your second wife since you got married to her."
"You will get to meet her at the party, my King."
"Alright." King Sanjay said and ended the call.
Bobby quickly put a call across his daughter Taru who picked at the third ring.
"Taru, you have to come back home on Monday."
"Why dad? I am writing my last exam on Monday."
"Then come home on Tuesday, I will send you money for your flight."
"What's going on Dad?"
"Ashwini will soon get married to Prince Khan and will become the Queen of India. So I want you to come home so that I can introduce you to Khan. I was the one who introduced them and now she will get married before you, I don't want her to be the queen, I want you to be the Queen."
"Okay Dad, I hope the prince will like me."
"Why won't he, you are more beautiful than Ashwini and you are now a lawyer. He likes intelligent lady's. Just come home and take your rightful position from Ashwini before she steals it from you. Prince Khan should get married to you and not Ashwini."