Daddy's Girl. Episode 6
4 min read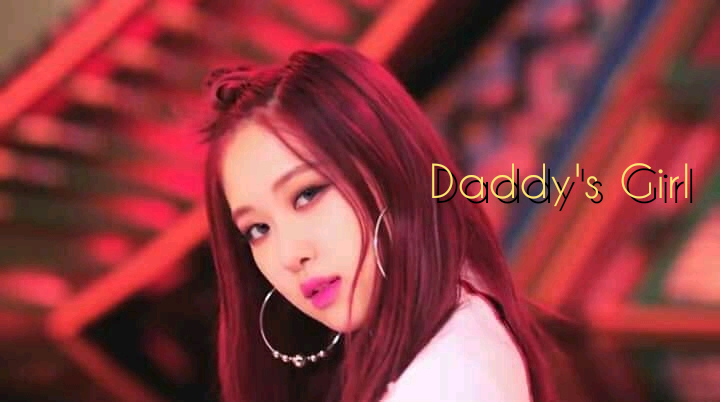 ????Daddy's
Girl????
(Getting her pregnant)
Episode 6
By: Faith lucky
Kian's pov:
I waited but didn't get a reply. I pushed the door forward a little and walked into the room. The lights weren't on and she was on the bed with her eyes closed.
I could see her sleeping figure as the moonlight shone into the room.
My stomach tightened as my eyes dropped on her bo**bs.
She wasn't putting a bra on but they were still damn visible and pointed out as she slept on her side.
I clenched my fist.
She's asleep.
I can't do it with her sleeping.
I rubbed my forehead feeling pissed.
I can just wake her up and get on top of her. No explanation.
Some beast in me seemed to calm down disagreeing with my idea to rape her.
I won't enjoy it when she's cussing and crying like a wounded animal.
I rolled my eyes before leaving the room. I'll surely get her. It's just a matter of time.
*
*
#Next_morning
*
Chloe's pov:
I rubbed my eyes as I sat up on the bed.
gosh!
Damn uncomfortable!..
I've never slept in such a low poor quality bed. I yawned before climbing down the death lock.
I walked to the bathroom and eased myself. I concluded I wasn't going to bath in this filthy bathroom again. The white isn't really white and I fear I might get an infection.
I walked into the room and flinched on seeing him at the door.
Good lord!
"Didn't mean to scare you" he admitted putting his hands in his pockets.
I sighed as I dropped my two hands on my chest.
"Good morning" I said looking at the floor.
I just couldn't maintain an eye contact with his beautiful blue eyes.
I wouldn't want to be caught drooling.
Chloe Seth should not be too vulnerable.
I can get any guy I want.
Am fortunate enough but right now, I just want to be in the comfort of my bedroom since I didn't sleep well last night.
"I'll be taking you to your family right now. Are you going to have breakfast before going?" He asked and I shook my head negatively.
He didn't say anything as his eyes pierced into mine.
I quickly looked around my school bag and found it on the floor.
I clicked my tongue. I got the bag from Brazil. One of the best collection in the country.
Kian gave way for me to pass and I walked past him feeling uncomfortable in case he's staring at my huge ass.
My cheeks turned red at the crazy thought.
We walked down the stairs together before he stopped me and handed me a nose mask.
"Wear it" he growled walking past me.
I rolled my eyes. This is ridiculous.
I put the mask on and followed him out of the house.
Dad must freak out when he sees me in a big shirt and boy shorts with no bra.
I chuckled.
He's such a drama king.
*
*
I dropped my head on my palms just staring out the boring view on the road.
It's probably boring cause it's still early in the morning. I raised my head up when I realized this wasn't the route to my father's mansion.
"Where are you taking me?" I asked Kian as he drove fast and straight like an expert.
"The mall to get you off those clothes" he replied and I sighed.
I should have known.
We got to the mall and he helped me get some clothes. They were poor quality and not up to my standards but I just had to manage them.
I finally settled with a white dress that had an awesome design but just too fit and my hips were exposed.
I turned to catch Kian staring at me.
I cringed a little feeling bashful.
"The dress is perfect. Let's go" he hushed and I nodded.
He paid for the clothes and we left the mall.
We got into the car and I took my bag. He began driving and I brought out my phone.
A missed call from dad.
I sighed.
I went through my contacts and stopped the moment I saw a saved number…Kian.
He saved his number in my phone.
But…
How did he do it?
My phone had a password, fingerprint sensor and a facelock too.
Hm.
He must be a con artist.
*
*