Daddy's Girl. Episode 7
4 min read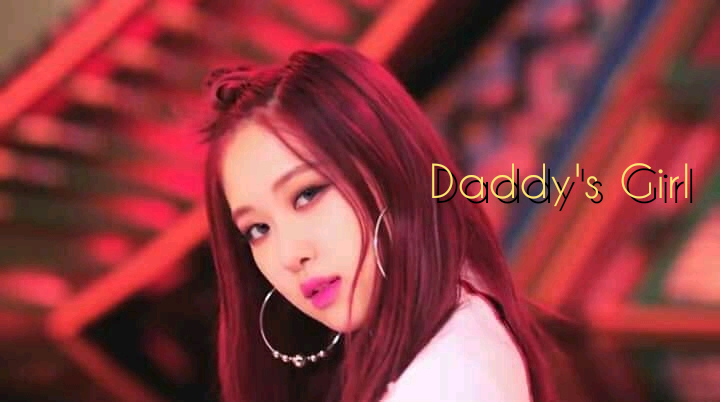 ????Daddy's
Girl????
(Getting her pregnant)
Episode 7
By: Faith lucky
Kian's pov:
I parked the car just few steps to the mansion's gate.
My plan would slurp the moment his father finds out a stranger brought her daughter home. Much more – that stranger is me.
"Thank you so much for the food, dress and shelter. I owe you one" she said obviously happy.
A smirk didn't seize to appear on my lips the moment she said those words which were like music to my ears – 'I owe you one'.
"Sure…Am just glad a lady didn't get raped at the subway yesterday. At least, if you need anyone to talk to or text, am available. Just call" I said playing the friend zone card.
Am tired of pretending but it seems kind of fun cause am winning her trust and soon I'll be balls deep inside of her.
She'll be heavily pregnant with my child in her.
That devil Seth will surely hate himself.
"Alright. Thanks" she said and got down from the car with her bag and shopping bags.
Her backside were just round and perfect. I have to have her. I watched her walk into the mansion before driving off.
I've been tracking her with her phone number the moment I made the bet with the boys.
I found out she wasn't home so I set up a rape plan with some thugs in the street.
Kian just scored a point.
*
*
Chloe's pov:
I walked into the mansion and the guards couldn't help but act suprise.
"Ma'am Chloe, are you alright?" One of the guards asked staring at me like a bloating goat.
I scoffed.
"Don't I look alright??" I fired before walking away with my head buried into my phone.
Am chatting up my friends to let them know I can't make it to class today.
Am terribly exhausted from yesterday's disaster but I didn't let them know about the whole details.
I walked into the house. Dad was pacing around the living room.
"Daddy?" I called walking to him.
"Oh thank goodness! Chloe…you're alright!" He beamed and pulled me into a hug.
"Dad…Good morning" I muttered rubbing my hands together.
"I've been calling Brandon but he wasn't answering. That got me worried. What were you two up to, huh?
"Did he drop you off? He couldn't come over and greet me. That spoilt boy! Chloe, he's disrespectful and I think you should leave him" Dad stuttered in one breath.
I chuckled.
"Yea dad. You're right" I jibed as a hint of tears stung me.
"What?, this new. So, you agree with me?" He asked and I nodded..
"Actually…I broke up with Brandon yesterday" I admitted and he flinched.
"Really??".
"Yes, we just couldn't continue with the relationship anymore" I mumbled and he sighed.
"Are you okay now?" He asked and I nodded.
"I'll be in my room. Please tell the maid to get me my breakfast!" I said running to the stairs.
I rushed to my room not wanting dad to bombard me with more questions.
I walked into my room to meet my bed occupied with what I ordered yesterday.
There were alot of shopping bags that there was not even a space to sit.
I walked to one of the bags and opened it.
Red boxes.
I took one and opened it.
A bright light of diamonds welcomed me.
A beautiful necklace!
A huge smile appeared on my face and I seemed to forget all about Brandon. The truth about him hurts and I almost seemed to cry.
But I became super happy at the sight of the treasures in my hands.
No wonder the guards looked at me strangely. I don't wear poor clothes and mostly, am always on jewelries.
I rolled my eyes and walked to the bathroom.
*
*
#Next_morning
*
I got up early and got dressed for school. I had gotten rid of the uniform I wore yesterday. Those thugs set their filthy hands on it.
I sighed as I wore my diamond earrings and gold wristwatch.
I looked good.
I got up and took my new school bag before leaving my bedroom. I ran down stairs and met dad on his couch like always, reading his paper.
"Bye dad!" I shrieked and rushed out.
My car was outside waiting. My personal assistant opened the door for me and I jumped in.
She shut the door and I sighed.
Am running late cause I took time getting ready.
"Be fast, am running la…" I paused the moment I realized I was alone in the car.
I looked around.
Where's that old man of a driver??
Immediately, someone entered the driver's seat. I looked at him through the front mirror.
Whoa…
He's young.
He had long curly hair and brown eyes.
"What…happened to the old man?" I asked batting my lashes.
"He's old but am young" he said and started the car.
"Who are you?" I asked squeezing my face.
"Am Kyle, your new driver" he replied and drove off.
*
*