Daddy's Girl. Episode 8
4 min read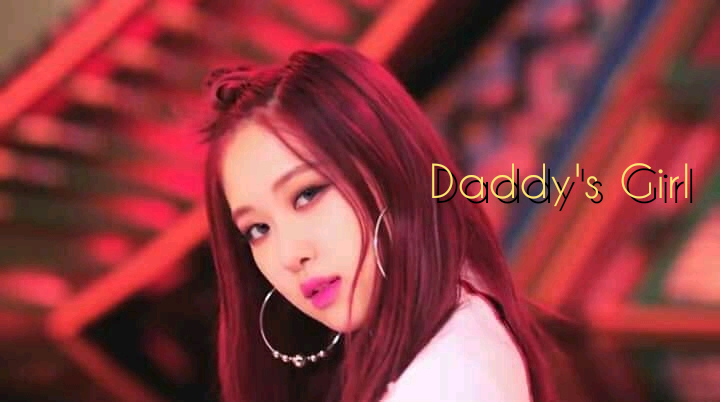 ????Daddy's
Girl????
(Getting her pregnant)
Episode 8
By: Faith Lucky
Chloe's pov:
Aside from staring at my new driver at intervals through the front mirror, the rest of the ride to school wasn't so bad.
I was just dumbfounded with this new guy. There's just something about him. His brown eyes and great hair.
He just had this natural beauty that makes me wonder why a guy this cute would be a driver.
The car stopped and that was when I realized we were already in school.
I took my phone which had been lying next to me before hanging my silver bag across my shoulder.
It's also expensive and of high quality, just like the previous one.
The driver was already by the door and he opened it.
I tried not to look at him so much as I came out of the car.
He looked so young and appealing. And he's better at his work than the old man who would take minutes of open the door of the car for me.
"Have a great day at work…ma'am" he said cheerfully and I smirked.
I walked to the building with everyone's eyes on me. They admired me too much cause am the wealthiest girl at school.
I caught someone taking photos of me. I flushed as I cat walked into the building. I met Ciara by the door and she gasped.
"Chloe! Gosh! Your handbag is to die for. It's so shiny" she beamed in amusement as we walked through the hallway together.
"It's not the best I have though" I muttered recalling I saw a gold crystalline bag among the items brought for me by my personal assistant.
"You're lucky girlfriend. Always covered in gold" Ciara said still looking happy.
I smiled.
A girl approached us and bowed.
"Good morning seniors, I just wanted to say that you're my role model Chloe Seth. I love you" she said nervously and soon brought out something from behind her.
A box.
She handed it to me.
"Please accept it Chloe" her tiny voice pleaded and I cringed a little.
She doesn't look wealthy at all so what could actually be in the box?
"I don't know…" I mumbled obviously confused.
"Please Chloe. I really want you to have it" she said and I reluctantly took the box from her.
She smiled.
"Thank you Chloe" she said and left.
I looked down at the box.
There was something carved on it. And it said *From Isabelle*.
"Wow, you've got a lot of fans and admirers Chloe" Ciara said and I shrugged.
I opened the box lazily to find a gold necklace inside.
So not from Chanel, Buccellati, Mikimoto or Dior.
Where did she get this??
From a 99 cent store???
Unbelievable!
I handed Ciara the box.
"You can have it girlfriend" I said and her eyes widened.
"Really?" She asked and I nodded.
*
*
The rest of the day went by quickly and I just couldn't wait to get home.
Tomorrow's Saturday…I would be going for a photo shoot.
I'll be taking photos that'll appear at the magazine for my father's birthday. All the wealthy and goddamn rich families will be coming for his party.
And sadly Brandon's family are on the invite list too. I can't believe I'll be seeing him again.
I sighed. Tomorrow would be a really busy day cause I'll be busy selecting from the numerous clothes Gladys, my personal assistant brought.
I walked out to the parking lot and there the driver was waiting. He wore sunglasses and leaned by the car looking ever handsome.
Ciara shrieked as she held my arm.
"Oh my goodness! You never mentioned your new driver is drop dead gorgeous" she squealed behind me.
I scoffed.
"Don't you consider the fact that he's just a driver?…Anna, talk some sense into this girl" I teased.
"He's so muscular and…just good enough to eat" Anna jibed gazing at him.
I squeezed my face.
"You guys are nuts! Wait till Simon hears this. He'll now have to share you with some dreamy driver Anna" I said smirking but she ignored me as she stared at the driver.
"Come on girls, that's enough staring! You've undressed him right here with your eyes" I grouse and they laughed.
"Bye Chloe" They chorused the moment we got to my car.
I waved three of my fingers to them.
"Bye girls" I beamed and winked at them before they ran off.
I turned to the driver.
He removed his glasses and flashed his eyes at me.
I quickly took my eyes to the floor before I get charmed with his good looks.
He walked to the door and opened it. I went into the car and he shut the door. He came to the driver's seat and sat down before starting the car. He drove off but then…I noticed something striking.
The way he drove…
With so much familiarity, speed and style.
Those features made me remember Kian. It's almost looks like the way he drove yesterday.
This is really crazy.
Meeting two hot guys in one week.
I blushed.
What's happening?
I don't plan on dating a driver, do I?
I looked up and glanced at the window. I looked properly.
This isn't the route to my house.
Wheres…wheres he taking me?
*
*