Billionaire's Doctor. Episode 1
4 min read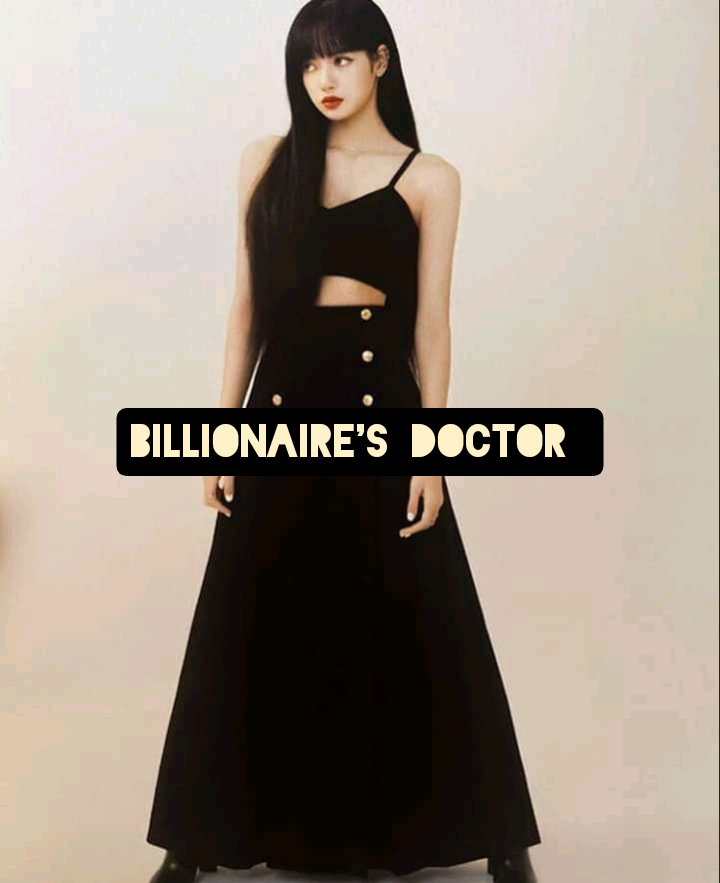 ????????THE BILLIONAIRE'S
DOCTOR????????
(He hates women????)
ßy: Eunice Nwodu
Episode 1
????Adam's pov????
I woke up as always, grumpy and angry. I took my bath and got ready for work. I haven't been there in a while and I plan on going today.
I stood before my mirror fixing my tie.
I know I should be worried about him but I don't want to.
I tried so much not to think of my 3 years old son, Brandon.
He's extremely sick and have been going through seizures for months now.
And it's all his stupid late mother's fault.
Only God knows what she took when she was pregnant with him and now she died leaving the little piece of burden for me.
Just a one night stand and she tried to trap me with pregnancy but too bad she died before the wedding.
She was only after my money. Am a very famous billionaire. The youngest one there is and am awfully single…
gosh!
I hate her and I hate women!
All of them!
The other gender in skirt.
They're are completely useless and devils.
I so much hate them, that I have no female staff working for me.
The chef, gardener, security men..
They're all male.
Also at my company.
Rumors go around that am gay but seriously, I don't give a damn.
Am a billionaire.
Mere rumors do not affect me and it never changes my mind set.
I have a no woman policy????
I'll kill them for sure if anyone steps into my mansion.
The door burst opened and my chef barged in.
"Sir Adam, its Brandon! Another seizure!" He cried.
"Call the fuc*ing doctor!" I rapsed.
"He's not answering his calls" he replied.
That sonofab••tch!
I rushed out to Brandon's room with the chef trailing behind me.
Brandon was on his bed shaking like he was been electrocuted.
"Get my car keys" I ordered and the chef rushed out.
????Kira's pov????
I attended to a little boy who sat on the hospital bed.
"Hold still Zach" I said calling him by his name.
He winced as I bound the open wound by his arm.
It's another not so good day at Princeton Hospital. I'm a pediatrician. The youngest one in this hospital.
I woke up this morning to learn that my fellow doctors had been rushed to a camp site where lots of children were on their summer break.
There was an earthquake and I don't know how bad it is yet.
Am the only pediatrician available at the hospital.
Am trying to be as fast as I could to finish up with my patients and go join them.
Am always eager to help people in need and hurt. I just can't help it.
The boy smiled a bit.
"Doctor Kira, your hands are so soft" the little boy remarked giggling.
I chuckled.
"Tell me Zach, what happened?" I asked anxiously.
"I tripped and fell down…a sharp blade cut me" he said looking sad.
I smiled.
"Be more careful next time. Are your parents outside?" I asked and he nodded.
"Alright. I'll be done soon".
Suddenly, I heard quite a commotion.
What's going on?
A nurse ran into the room.
"Kira! there's an urgent case! It's Adam Norman's son" she rapsed.
"Adam Norman? The billionaire… Can't he wait till am done with Zach?" I asked speechless.
"His son is having a seizure!!!" She yelled and I flinched.
I grabbed my stethoscope and raced to the lobby. I ran into the ward to meet the owner of the hospital and few nurses around.
I saw him at the end of the room. I felt butterflies dance around in my tummy.
He's so gorgeous.
I've seen alot of magazines with his photo and he's practically the talk of the day.
But I don't like the fact he's gay…is he?
"Get the fuc*ing doctor!!" He yelled and I somehow jerked back to reality.
The boy was on the bed shaking like he was convulsing.
Oh my God.
"We have just one doctor available…Doctor Kira!" The owner of the hospital, Doctor Nathan called.
I rushed in.
"Yes sir!" I replied in a haste.
I noticed Mr Adam stepped away from me.
Is he allergic to me or something?
Mr Nathan cleared his throat.
"Attend to the little boy…" He didn't finish his statement and mr Adam barked.
"No! Don't you dare lay your filthy finger on him!" He yelled at me and I flinched.