Daddy's Girl. Episode 13
4 min read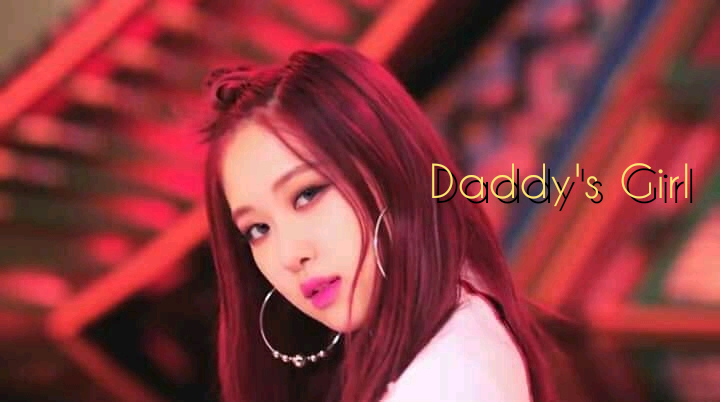 ????Daddy's
Girl????
(Getting her pregnant)
Episode 13
By: Faith Lucky
Chloe's pov:
We waited for a while and just as I was about to ask again, Gladys showed up.
I sighed and glared at her as she ran to the car.
"Oh Chloe, am sorry I took lo…"
"What were you doing? You kept me waiting! Dad has been calling me like forever" I cut her off feeling pissed.
"I…i…" She stuttered unable to form a single word.
"Seriously? Let this not repeat itself" I fired and snatched my purse from her.
Kian who was leaning by the car with his arms folded scoffed.
"She must have been busy with one of the photographers doing something nasty" He chipped and I gasped.
That could be true.
I took my eyes to Gladys looking at her who looked stupefied shaking her head slightly.
"It's not true ma'am Chloe, he's lying" she stuttered as beads of sweats appeared on her forehead.
Hm.
I never imagined Gladys to be so careless with her body. She encourages me most times to keep my body for the right person.
Anyways, she's older than me and can do whatever she wants.
I sighed.
"Alright, you can go. Be early at the house tomorrow to help me get ready for church" I said taking my eyes off her.
She smiled.
"Thank you Chloe, goodnight" she said and turned to Kian. She glared at him shortly before leaving.
"Alright Kian, goodnight" I said and he shut the door of the car. Kyle drove off immediately driving into the road.
I sighed as I brought out my cellphone going through unread messages from so many people.
My eyes flared up and I caught Kyle staring.
Our eyes locked and I wasn't willing to look away just yet.
He's flirting with me and if not for the fact that he's cool and handsome, I would have put him in his place to stop with the deep stares.
I put my eyes back to my cellphone as a message from Kian popped in.
*Tomorrow's Sunday, got any plans aside from church?*
The text read.
I racked my brain before going ahead to reply him.
*Yeah*
I sent it.
I would be really busy tomorrow. Dad hired a math tutor to help me with my math homework. Dad said the lady would be teaching me too but there's no way I would sit down and let a lady bore me to death with many math formulas.
I turned off my phone and sighed playing with my hair as Kyle sped up.
*
*
Kian's pov:
I scoffed at the knowledge that she's with Kyle.
That asshole decided to come as her driver.
Chloe doesn't know what's about to hit her. She should feel special about herself. Three hot guys are out to get her.
I hope Kyle hasn't made a move on her yet cause with the looks of things, she respects me more.
Times running out, the prey hasn't suspected anything yet so I need have her before she pushes me away but deep down, I know I've got a place in her heart already.
She won't dare push me aside.
*
*
#Next_day
*
I sat on my bed operating my phone after lunch with dad.
The service at church was quick and in no time, dad and I returned home.
I was waiting for the tutor to arrive. Since she was a female, am comfortable with wearing a T-shirt and a bum short.
I sighed falling back on my bed. A knock came on the door and I sat up on the bed immediately.
"Ma'am Chloe, the tutor has arrived" I heard the maid say outside the door.
I glanced at the heap of books containing assignments and projects.
Finally.
"Send her in" I said and the door opened.
I stared at the guy at the blinking like i had just went Into a trance and back.
He's fair and had blonde hair. He's eyes were green and his lips red In color.
He's so hot.
But then…
Who is he?
"Who are you?" I asked getting uncomfortable.
"Am Jace, your math tutor" he replied chewing a gum quietly.
What's really going on this days?
I thought the tutor was a woman.
I freaked out as I used my hands to cover my dangling bouncy b**bs.
He walked into the room and shut the door.
*
*