Dream High. Season 2 Chapter 4
5 min read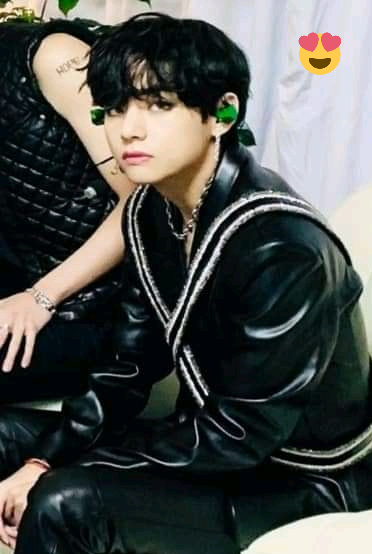 ???????????? Like Before Reading, Please ????????????
???????????? T.H.I.E.F (Reborn) ???????? ????
???? The Plan (Part 4) ????
An India love action story….
Chapter 4️⃣
SEASON TWO ✔️
Written by
©️ Ifeoma Isabella Silver Okeke Ozoemene.
???????? ….People, some will fly beyond the stars. People, some will fall…. ????????
From the last Episode Continuation
????️ Ashwini Pov ????️
"When did you get discharged from the hospital?" I asked him, shifting a little bit back to put some space between us.
"Today, I wanted to surprise you and I did not see you." Arjun replied to me. "But I am dead serious about what I said, you are mine."
I ignore that.
"I thought you would not talk to me, that you will hate me for doing that shit to you which made you spend almost two weeks or more in the hospital."
"Well, will you blame me? I fell in love with you the more."
"Just in case you haven't heard yet, I will be getting married to Prince kh-"
"Not on my watch." He interjected. "I really love you Ashwini, with my whole heart. I just don't know why you don't love me back. When I close my eyes I see you, when I open my eyes then I want to see you. If you're not around then I feel you everywhere, every second, every minute, all the time."
"You are slowly getting mad Arjun, the doctors should have checked your brain very well." I told him.
"I am not getting mad Ashwini, I know what I want, who I want and that's you. You are the one for me."
"I am not the one for you Arjun, just get over me like I did and stop this day dreaming of yours. You are pissing me off seriously." I said walking around him to climb the stairs, I stopped but didn't turn to face him. "I am not yours Arjun, never have and never will."
"Oh we shall see about that Ashwini." He said in assurance.
I climbed the stairs and entered my room, locking the door.
Why is he so confident that I belong to him?
I wonder as I quickly text Rohan all that happened in Goa palace and about Arjun's sudden return.
He call me immediately.
???? I love you beautiful ????
Rohan said once I press the green button. I smiled when he called me 'Beautiful'. It felt right unlike Khan.
????I love you too hotshot ????
I told him and he inhaled deeply.
???? Stay away from Arjun ????
???? I will try, you know we live in the same house so staying away from him will be hard cus we will be seeing each other often.????
I told him.
???? I know, just limit your talk with him, don't stay in the same room he is and always make sure your room is lock.????
????Yes sir.????
I said playfully.
???? I am serious and also stay away from Meera. I know you can take care of yourself but I can't help and worry over you.????
????With my memories back, I won't Meera a chance.????
???? Good ????
???? Can I come over to your place tonight? I am having this urge to see you, I miss you.????
???? Not today, beautiful, I am going on a mission. I am going to steal money from Meera tonight. ????
????How do you intend on doing that?????
???? You will get to hear the news tomorrow, wish me luck my beautiful Queen. ????
???? I wish you luck, but what do you need the money for?????
???? To share amongst our people. Take care of yourself, I will call you tomorrow. ????
???? And you too????
He ended the call, I lay on my bed to rest.
Auntie Mehek returned a few minutes later and I opened my room door for her to enter.
"Where did you go?" I asked.
"I went to do some shopping for myself. I bought new clothes and shoes."
"Okay, why didn't you tell me that Arjun will be coming back today?"
"I didn't know, I was surprised when I saw him, obviously Bobby kept it away from me."
"Let's forget about this family, are you ready to have your hot doctor number?"
"Yes, actually it was why I came here." She replied to me and gave me her phone and I started typing in Amol's number whilst staring at my phone. I gave back her phone after I finished typing his number. "Thank you, how did it go with Khan?" She asked.
"Boring, very boring."
She smiled. "Like I had thought." She said and left my room and locked my room.
**********
The next morning, I woke up and quickly had my bath and put on a black bumshot and white tank top.
When I got to the living room, I met only Arjun who smiled widely when he saw me.
"Wipe that smile off your face Arjun, I did not dress for you."
"…."
Whatever he wanted to say got interrupted when the front door opened and Bobby with Khan walked in. Khan was wearing a black suit.
When did Khan come here?
I pretended to smile widely when I saw Khan. Their faces weren't bright but Khan managed to return my smile with one of his own.
He left Bobby and came to meet me, kissing the top of my head and I cringed a little bit when I felt his lips on my head.
He brought out the same ring which I now recognize as mine, I had given it to him on the night I accepted to be Khan's bride, from his breast pocket and he gave it to me.
I collected it from his hand as Bobby spoke.
"Who could have done this?" He asked no one in particular.
I have no idea what Bobby meant.
Khan ignored him. "Will you marry me?"
"Yes." I replied to him with fake enthusiasm and he collected the ring from my hand, and wanted to slide it into my left middle finger when Arjun grabbed it from him suddenly and closed his fingers, tightened his hold, then he opened his fingers with a lopsided smile.
Khan was shaking in anger.
"How can someone steal the whole money kept by the treasurer of India overnight?" Bobby asked, tapping Khan on his shoulder.
Two things register in my mind.
Rohan had succeeded in his mission.
And the ring on Arjun's palm was broken into many pieces.
How was he able to do that?