The Billionaire's Doctor. Episode 5
4 min read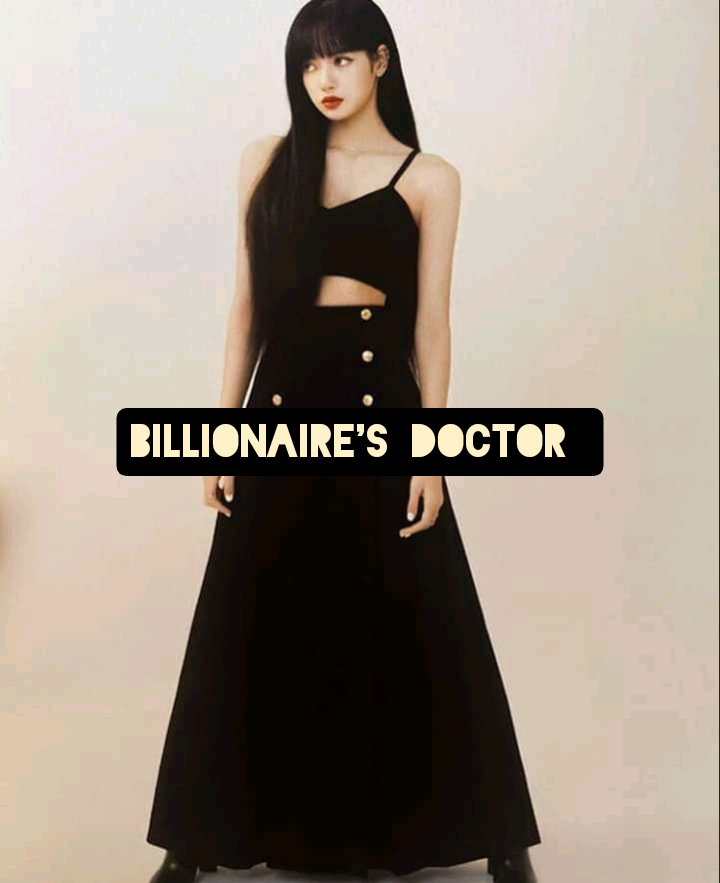 ????The Billionaire's
Doctor????????
(He hates women????)
Written by Eunice Nwodu
Episode 5
????Kira's pov????
The expression on his face changed the moment he saw us.
Oh heavens!.
"What the fu-k is going on!? What are the both of you doing in my bedroom??!" He yelled fuming with rage.
Brandon flinched in fright while I just bit hard on my tongue.
I stood up slowly with Brandon. I took a step forward and he retreated his foot steps.
"Don't come close, you witch!!!" He barked and I quickly took a step back.
Brandon hid behind me looking scared as his father poured out his anger on us.
"Mr Adam…" I stressed and he waved his hands at us signalling us to step back.
Brandon and I walked back till we were far from him. He took his phone from the drawer and dialed a number.
"Mr Adam…we didn't mean to come in like this. We were just looking for a Teddy and we didn't want to disturb you…" I stopped talking the moment I realized he wasn't even paying attention to me.
He placed his phone on his ear.
"Come to my bedroom immediately!" He growled over the phone and turned it off.
He sat on the bed and crossed his legs while Brandon and I stood speechless.
Okay, what's going on? Who did he just call?
"Mr Adam, we did nothing. No bad intentions. We just–" he raised his hand signalling me to keep shut.
The door opened and two men walked in.
Huh?
The guards.
He signaled for one of the guards to come close to him and he did.
He whispered somethings to him and the guard returned to where we were.
He grabbed me by my arm and began dragging me out of the room.
What?
He was so violent and rough.
"Mr Adam!…please" I forced out trying to see if he could reconsider with whatever plan he had in mind.
He didn't spare me a glance. He only glared at me with everything in him.
Brandon held onto his teddy watching them drag me away. He had some tears in his eyes.
They both held onto me as they took me down the stairs and out the house.
The other guard ran into the house and after a while, he returned with my luggages.
What!?
"Boss wants you to leave the mansion" he said and I felt my head explode.
Everywhere went dark for a while but in a split second, all was back to normal in my head.
"He wants me to leave?" I asked like I was suddenly going deaf..
The guard nodded sadly.
I began to whimper.
It's just ten in the night.
Where would I go from here?
The mansion is located at a secluded area. How do I get help and get to my apartment?
"No, please. Help me beg him. I'll leave first thing tomorrow morning. Just help me beg him!, the night is too dangerous out there" I panicked almost loosing my breath.
????Brandon's pov????
I was been taken to my room when I saw the guard carrying aunt Kira's bags.
What's happening?
She's leaving??
No, she can't leave me. My dad is a bitter person. I don't want to stay with him.
I want to go with Kira.
I yanked my hand from the maid that was holding me. I ran down the stairs. I didn't stop going despite the calls from the maids.
I got outside and went to where they were.
"Aunt Kira" I muttered and hugged her. She chuckled and carried me up.
"Don't go, please" I said crying.
She patted my hair and I cried some more.
Soon the guard forced me off her arm.
"Go inside you!" He yelled staring angrily at me.
I began hitting him with my hands and he tried stopping me.
"Brandon!" I heard and froze.
I looked up at the balcony.
Dad was staring at me.
"Get inside" he ordered with his mean voice.
I tried to take a step when suddenly, I got an idea.
I fell to the ground shaking like I was really sick.
????Kira's pov????
My eyes widened as Brandon began convulsing.
Good lord!
The guard left me as I rushed to him.
I looked up the balcony to see Mr Adam staring down at us with so much fear in his eyes. He rushed into the house probably coming downstairs.
I checked Brandon's pulse not knowing if I should remove his shirt, carry him up or hit him in order to revive him.
Suddenly, the door burst open and mr Adam walked fast to us with his hands in his pockets.
"Do something doctor!" A guard yelled at me.
geezzz,
This dude just tried to throw me out a while ago.
"Listen woman, do everything to save him, do you understand?!!" The other guard yelled and I racked my hands through my hair staring helplessly at Mr Adam.
"What are you waiting for? Save him?!" He also hushed.
Seriously??
They just tried to get rid of me just now and now they need me to be fast in saving Brandon?
You got to be kidding me!