Three Month Stay With Mr. Popular. Episode 11
4 min read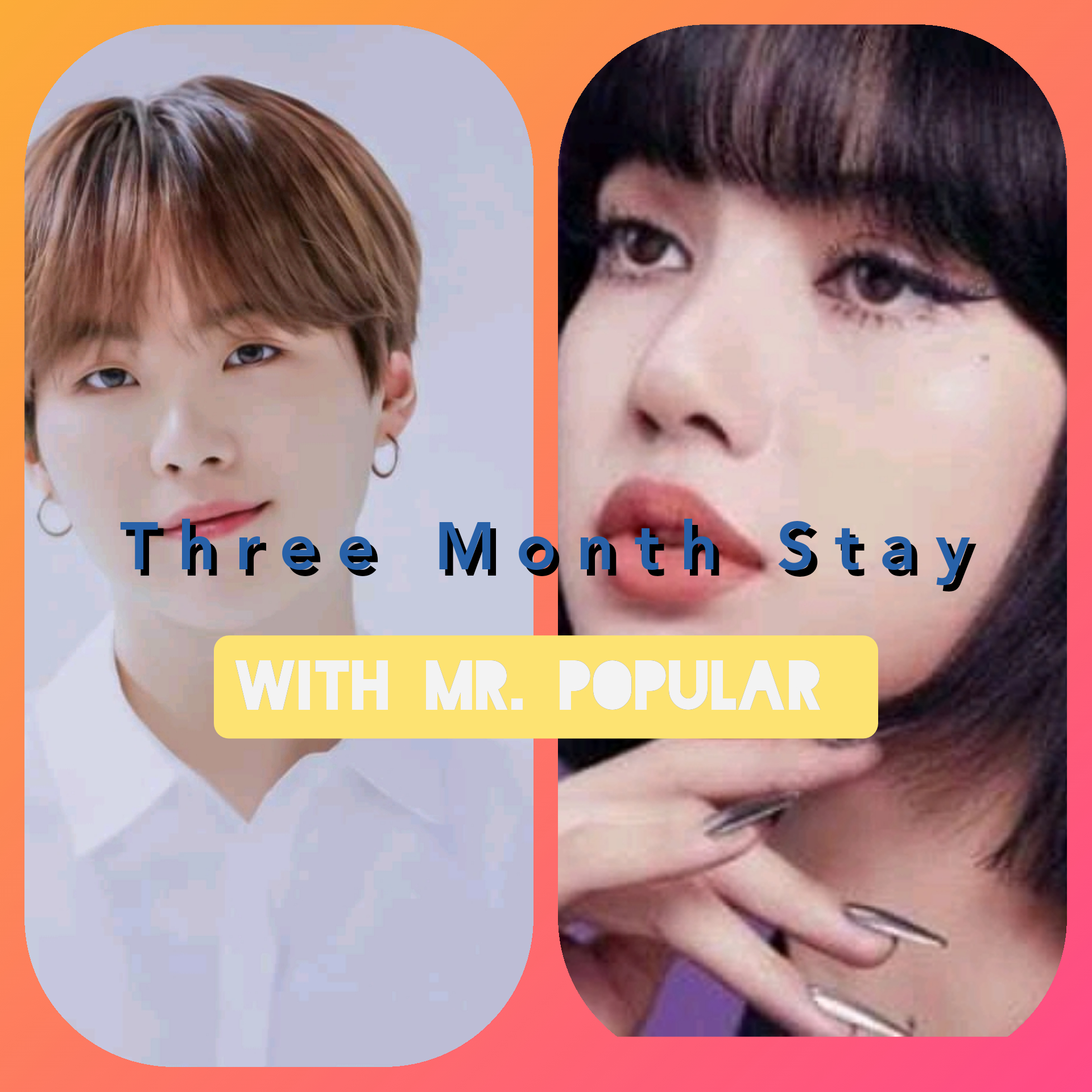 ????Three Month Stay
With Mr Popular ????
{He is Hot}…
Episode 11
By : Blessing Arubuola
Kayden's Pov
I removed my shade and I dropped it on the dressing mirror. It's so good to be back home.
I quickly unbuttoned my shirts before I plonked myself to the bed.
I missed this bed! I closed my eyes to enjoy the warmness of the bed, it feels so cool and nice.
"Hey Kay. " Nolan barged in
What the f**k!
"When will you stop this huh? " I growled at him.
"I'll stop it when I die. Have you seen the lady your mom bought in? " He asked me with a seductive eyes.
Huh? A lady?
"When did mom bought in a lady? Well she must be a maid. " I replied him bluntly and I rested my head on the bed again.
"She is not a maid! I asked the maid that took her to the room downstairs. She was in one of the rooms below your floor.. "
"What! Those rooms are for guests ! The maids room are on the second floor. Why would mom put her on the fourth floor? " I asked nobody in particular.
"The maid told me that she's very beautiful, I really wanna see her for myself. Maybe I should have a taste of her honey pot. " he said and he licked his bottom lips.
Jeez!
"Get the f**k outta my way. " I pushed him outta my way and he fell on the bed.
Why would mom bought in a lady without informing me. I just hope it isn't what am thinking.
I pressed the number in the elevator angrily and I waited for it to get down. Immediately the door opened, I came out of it angrily.
I walked angrily to the swimming pool to have a look at the rooms. I need to know the room she was in.
After five minutes of standing, a lady finally appeared from the window, she was truly on the third floor and in room 7.
F**k!
Nolan was saying the truth. I can't let mom do this to me.
I left the swimming pool, I stormed inside the house and I met mom eating fruit in the relaxing room.
"Mom! " I called angrily.
"Hey Kay " she beamed but am not in the mood for that.
"Was she the surprise you have for me huh. " I asked her with a smirk.
"Yes, did you like it. "
"Mom! I don't like it, I hate it! " I half yelled.
"C'mon,she's just here to stay with you for three months. She will leave once her mom come back from China. " She said to me.
what?
"Her mom? "
"Yes, her mom is my friend and she travelled to China leaving her behind, she left her with me but you also know that I don't stay here for long. I'll also be travelling from a country to another so I suggested that she should come here. " she explained but l ain't buying the explanation.
"Why would you suggest my place? can't you put her in a hotel or drop her at an orphanage home since her mom isn't around. why my place? " I growled.
"Kay! did you want to go against my wishes? it just for three months. And you can also use her as your fake bride yunno. " She winked at me.
"Mom I don't want her here, even if am looking for a fake bride, did you think I'll use her for it. I already have a plan on how to take over dad's company. " I said to her.
"What plan did you have? " she asked with curiosity.
"That is non of your business! I want her out of my house today. " I rasped.
"OK, I'll take her but I'll also make sure I drop your picture with the media. They will also see a picture to make jest of. " she taunted.
Not the pictures!i know she's gonna blackmail me.
"Jeez!.. " I groaned angrily.
"One more thing! She will be your shadow from now on. " she said again, my eyes almost budged outta the socket.
Shadow what!.
"Hell no! I can't do that. " I objected before I left her in the relaxing room.
I took the elevator to her floor, I knocked on her door with annoyance.
She opened the door, she was surprised to see me standing.
"Good… " she stuttered, she was even shaking.
Really! Did mom expects me to use this dummy for my fake bride. I know what mom wants to do.
*
*
Riele 's Pov
I was surprised to see kayden standing in front of my door. Trust me, my heart has already shifted To my mouth. My whole body was already vibrating .
This is just like a dream, am standing in front of kayden; face to face!.
He is even more handsome in person than seeing him on the television.
"What are you doing here? " his cold voice jerked me outta my fantasy.
"I… I…. I" I couldn't find the right words to say.
I can't tell him that Mrs Lia sent me to tame his heart for three month.
" My mom sent you to….. "
Suddenly my heart beat increased. Oh no! Has Mrs Lia told him my mission.
I thought she said we should keep it as a secret or has he know already?
????