My Bethroded. Season 2 Episode 5
7 min read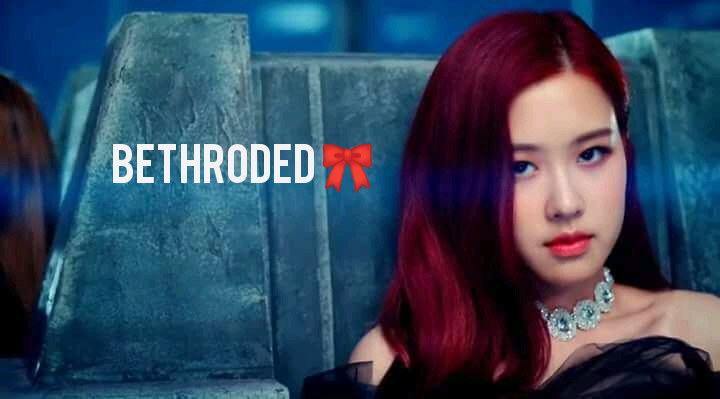 ???? My Betrothed ????
???? What love story ????
Season 2
Episode 5
By Simrah Saeed
???? Jenna ????
I sat down as tears ran down my cheeks.
It was really a terrific experience for me for the past years .
" Jenna I … I can explain okay, I am sorry " Brandon said
" I don't want to listen to your explanations, where's Emily?" I snapped..
He had the guts to take my baby away from me, I didn't know he was this cruel.
" Emily is fine, she's perfectly fine"
" Then where's she? Huh? Where? Why did you take her away after you knew what I went through before giving birth to her. My both parents didn't know about this because I was scared they were going to disown me"
" I stayed in school for a year and half just to nurture your baby, I ditched the insults and embarrassment from my friends just to take care of our baby but you left with her in compensation "
" Why did you take her away? Brandon why?"
" Can you please listen Jenna? "
" No, I want my baby back" I yelled.
He closed and opened his eyes suppressing the frustration and anger.
" If you wouldn't listen to me how the hell did you want to know where Emily is ?"
" I agree I left with her without informing you but it was for your safety, I did that for you"
" Did you prefer dead than being with the baby you are going to die and leave behind making her mother less? " He asked ….
I furrowed my eye brows in confusion.
W…why will I die?
" What did you mean?"
" Ace wanted to kill you for turning down his request to be his girlfriend, you know how dangerous he is Jenna. He really meant it and I will never want to loose you "
" It doesn't have any business with you leaving Brandon, it doesn't " I replied plainly dumfounded. I can't seems to get what he's driving at
" He gave me a condition that I leave with Emily and you will be saved or he kills you and our baby "
" You know how much I love you Jen, I will never wish to loose you because of my foolishness so I decided to quit schooling there and leave "
" A year after I left with Emily, I came back for you. Yes! I did. I searched for you but it was all in vain "
" Two years after searching for you to no avail, I gave up and decided to take care of our baby alone "
" I know my leaving with Emily was going to hurt you but I was left with no choice "
" I am deeply sorry Jenna, I really am"
Ace? But! After Brandon left, he didn't cross my path.
Or did he do that just to cause me pain?
Well, I gave birth to Emily when I was in the University. Yes! My parents didn't know about it.
I actually didn't know I was going to get pregnant but it happened anyways with no regrets because I was in love with Brandon and he loved me too.
I just couldn't abort the innocent child and i couldn't go home rather because I was certain my Dad will vehemently throw me out.
I stayed in school, they didn't ask because it's normal. Sometimes we chose not to come home during holidays and that was their believe.
" Y.. you could have just forgotten about me if you didn't meet me here coincidentally?" I blinked.
How did he even become friends with Alexa?
" I am sorry Jenna "
" W.. where's Emily? "
Will she even recognize me as her mother? What if she get scared when I get closer to her?
I have missed her a lot!
" Yeah, she stays with me with her Nanny taking care of her. If I knew you were in this city, I could have searched for you all this while " he said
I don't have any reason to blame him, Ace is a type of guy no one messes with back then in school. The lecturers are afraid of him and he picked interest in me when I was in love with Brandon.
Its really a memory not worth remembering.
" Am I forgiven?"
" I don't have any genuine reason to be mad at you Brandon, I should be thanking you for saving me rather " I said factly.
" I am glad I finally found you Jenna, you didn't know how devastated I was then over you "
I breathed out not knowing what else to say .
" Can I see her please?"
" Yeah sure, why not?" He said abruptly standing up .
My baby has grown over this years.
What scares me now is my parents, I am scared of their reaction if I tell them I have a baby.
" Thank you "
…….
???? Jenna ????
" I just want a kiss "
I smacked his shoulder and glanced on the floor nervously and shyly.
He raised my chin as he stared into my eyes.
He smacked his lips on mine kissing me tenderly while it sends sparks all over my body.
I gasped as he bit my lips which gave him the full access to my mouth.
His hands finds their way to my waist while I wrapped my arms around his neck.
It's really been a long time since I had a kiss.
Not even when I dated Eric and Logan did I feel this way, the feeling I am having now is incomparable.
" My innocent eyes, you two should get a room gosh!"
Ah! Emma! She shouted and covered her eyes .
Such a kill joy ! I am sure everyone in this house will know what just happened.
I sprang on my feet feeling embarrassed .
" I..I will just change " I stammered and ran to my room .
I heard Zach and Emma chuckled.
I am just imagining if Emma never interrupted, the kiss might become intense .
Will I be able to face Zach again, I am feeling more nervous now.
" Wow! Sis " Emma opened the door grimacing.
" Did you see anything?" I asked glaring at her
" Of course I didn't but I saw you and Zach kissing so intently like two love birds that have missed each other so much "
" Emma !"
" What? I am just saying what I saw, you see. I saw the way you felt relaxed in his arm, that's pure love sis "
" Love doctor, can you leave now? I need to change "
" Oh well, I will leave but I am sure going to gist Anna and mum what just happened, God! Where is my night in shinning Amor?" She said dramatically while I laughed.
I thought I was the craziest but I was very wrong.
" are you okay Emma"
" Not until my prince charming is seen sis, aww, I can't wait to be loved by someone. God! Sis, the way I will let him cuddled me will be oh my God! …."
" Emma, what?"
She jumped up and I burst out laughing out loudly"
So she's this scared ..
She scratched her head glancing at them….
" Ah..m.. Mum,D… Dad" she stammered fearfully.
This girl is so dramatic, she's a whole bunch of drama.
????????????????
" It's just an engagement Emma, can you stop rubbing all this things on my face ?" I said frustratedly.
I am not a fan of makeup and she's doing a makeover for me when it's just an engagement.
It's a small engagement that only our family will attend so why making me up?
Zach is only wearing a ring on my finger and that's all.
" I know but you should look beautiful at least " she argued.
" I told you that your sister is not from this part of the world Emma " Jane said laughing
" I just don't want a heavy make-up, it will make me ugly " I protested but that's just a waste of was both of them didn't reply but continue with what they were doing to my innocent face.
This two ought to be sisters, very stubborn an never listen to anyone.
Minutes later….
With everyone present in the living room, Zach sat beside me and I shook my head not daring to look up at anyone.
I might just pass out in the process because all attention is focused on us.
Both our parents said some words I didn't understand asked Zach to wear the ring for me.
I was forced to look at him when he took my hand in his.
His smiles melted my heart, he look so dashing in his black and white suit.
The handsome devil turns out to be mine.
" You look beautiful "
He whispered while placing the ring on my finger.
He kissed my hand which caused some awwns from them.
I smiled nervously staring at my finger. It looks so beautiful.
There's this feeling that engulfed me.
Then I was single but now, I am officially taken………
☺️☺️☺️.
This story is coming to an end soon ????????????.
Few more episodes to go????.