My Bethroded. Season 2 Episode 8
4 min read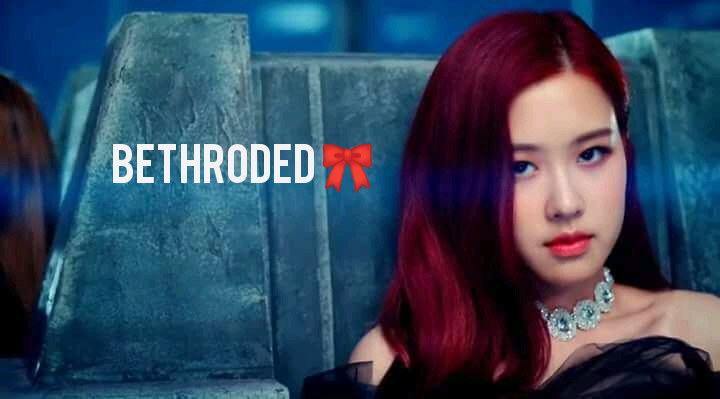 ???? My Betrothed ????
???? Our love story ????
Season 2
Episode 8
By Simrah Saeed
Final episode/ epilogue.
???? Alexa ????
" Can you please let me dress up Zach, we are getting late for the event " I said releasing myself from his grip but his hands are way too stronger than all my powers …
Well, I been two months Zach and I got married .
Jenna and Brandon did a small wedding last month.
As for Jane! I think she likes Eric but they're both not planning on it yet but I am sure there's a chemistry between them.
I believe they will surely end up together.
" I told you I won't allow you to dress up if you don't serve me " he replied kissing my neck.
Is he really serious right now? He just don't want us to attend the event like he's been saying.
" I thought we just ate?" I asked staring at him.
" I am not talking about that, I am hungry for something else baby " he said
" Something like, egg and sauce? Cheesecake, ma…."
" Nooo" he cuts in.
" Then what? " I asked
" You know it's been a while since we had sex, I want you baby " he said huskily. .
Seriously? So the spirit of sex just came now that we want to go for a charity event?
" Let's go and come back first" I said trying to push him away but simply couldn't.
Instead of getting an answer, I was thrown on the bed….
" Zach " I called laughing
I totally forgot that the man I married is a bipolar……
????
????
I nervously waited for Zach to come back from work.
I don't know how to break this news to him, I am anxious to tell him about it and the same time nervous and scared.
What if he says it's too early to start having babies?
Gosh! I am so confused right now, I just hope he welcome the news when I tell him that I am three weeks gone. …
I heard his car honed and I jumped up trying to act normal. I rubbed my hands together calming myself.
" Hey baby" I said hugging him while he planted a kiss on my forehead.
" I missed you " he said as I remove his suit.
" It's just few hours "
" I still miss you "
" Okay, go freshen up while I serve your food and again, I have a gift for you" I said pushing him into the bathroom.
" Really? "
" Yeah baby "
Minutes later…..
" Hope you aren't playing a trick on me Alexa? I haven't forgotten that you are very mischievous " he said and I began laughing.
I ain't mischievous again, I have changed..
" Just check it out " I urged him to open the surprise….
He looked into the shopping bag and glanced at me…
" A t-shirt? " He asked and I nodded..
I hid my face in my palms as he brought out the shirt trying to get the caption.
" LATEST DADDY " he read out the caption and his face brighten up.
I sighed in relief seeing him elated. I thought he wasn't going to like the idea.
" Did you mean that you are pregnant?" He asked ..
I nodded shyly and looked away….
The next thing I noticed was being carried up.
" Yes! We are pregnant! I am going to be a father , we are going to be parents! Thank you so much Alexa" ….. ……..
*
*
*
*
*
???? Epilogue ????
Two years later…….
" I don't want to eat mummy, I am not hungry " Molly my baby girl said pouting..
" What did you want then?" I asked ruffling her hair
" I want us to go see Evan, mummy please" she pleaded.
Well , Evan is Jane and Eric's son. She gave birth last three months and Molly won't let me rest all the time. …
She spent half of last month at their place. She so much love babies and her own baby brother is on the way…..
Zach really a good goal scorer!
" Okay, I will take you there only if you agree to eat or I will call Leo " I said
" No! No mummy I will eat, I don't want Leo to come here " she said and I burst out laughing.
Leo is Jenna's son. He's just a month older than her but I don't know what's between them…
The last time I asked Molly, she told me she's shy of him. Goodness! What did she know about shyness? As small as she is?
" What did I miss?" Zach said coming in…
He dropped his brief case and drew me closer to him giving me a soft kiss forgetting Molly is here with us…
" Aww, daddy my eyes " she said using her tiny hands to cover her face…. She's so cute and adorable…
" Come give daddy a hug baby girl"
He picked her up tickling her while she giggled.
" How was your day?" He asked her while I left to bring her food.
" It was fine, can I asked you a question daddy?"
Okay! This sounds interesting, I stopped just to eavesdrop.
" Yes ask "
" Why is mummy's stomach big?"
Oh my goodness! So it's about me? Really?
" Oh that? You want a brother right?" He asked
" Yes daddy , I will take him to school and show him to my friends "
" Okay then, your brother is in mummy's stomach " I heard her gasped and I burst out laughing….
She doesn't understand that….
" How? Why isn't he coming down?" He asked again.
Zach sighed loudly…
" He will come out when the time is due Molly " he replied putting an end to it….
I just couldn't stop laughing.
They are my family, I am so much grateful for them.
I couldn't have asked for anything or anyone better than Zach. .
He's my everything….
The
End ????????????????????.