The Billionaire's Doctor. Episode 6
4 min read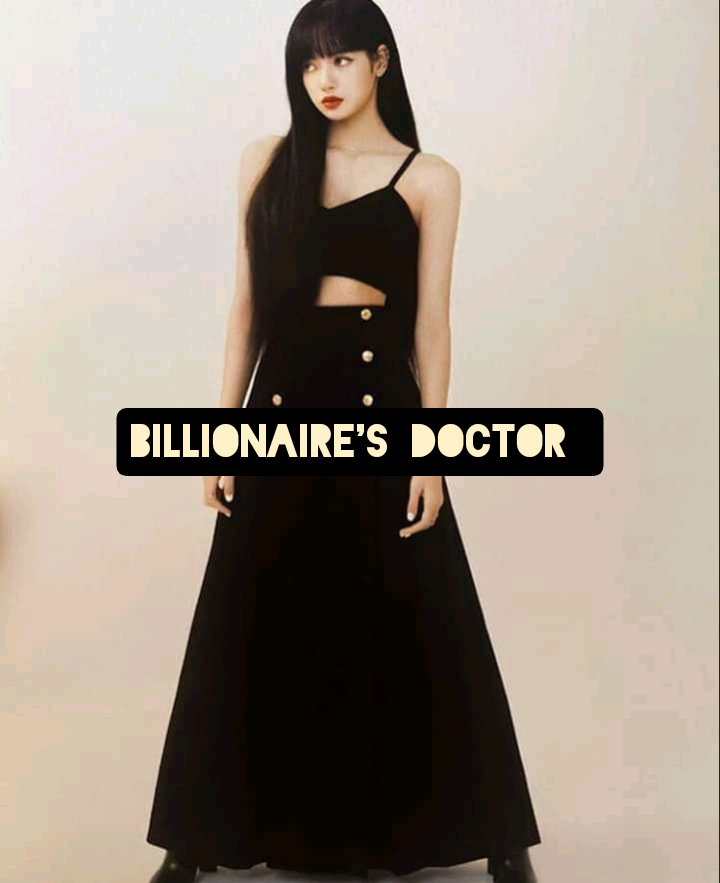 ????The Billionaire's
Doctor????????
(He hates women????)
Written by Eunice Nwodu
Episode 6
????Kira's pov????
I smirked as an idea came to my mind.
"I'll treat him on one condition" I said and mr Adam glared at angrily.
"Seriously? You're asking for a favor at this crucial moment?!" One of the guard blurted.
Mr Adam raised his hand over his face telling him to keep shut.
I gulped as he bored his eyes into mine.
"I'll save him only if you promise never to kick me out no matter the circumstance" I said folding my hands.
I was expecting a long section of argument with them but it seemed luck was on my side the minute mr Adam spoke out.
"Done now attend to him" he said and walked back into the mansion.
I carried Brandon into my arms and rushed inside while the guards brought in my luggage for me.
I headed for Brandon's bedroom and dropped him on the bed. I was about to head to the bathroom when Brandon stopped shaking.
Huh?
He sat up on the bed and rubbed his eyes. I stared at him speechless and gob smacked.
"Brandon! You're alright" I said but it sounded more like a question.
He smiled and jumped up on the bed.
"My plan worked auntie Kira!" He beamed really excited.
"Hold on, this was a plan?" I asked blinking rapidly.
He nodded.
"I know dad would tell you to stay and treat me. I don't know why he's always yelling at me but whenever I get sick, he's worried and cares for me" he said and I smiled.
"Am just glad you're okay. I can't believe you put on an act for me. You're so sweet Brandon" I said and ruffled his hair.
He chortled and fell on the bed.
"Can you read me a bed time story and also sleep here with me?" He asked and I shrugged.
"Alright fine…that's your reward for saving me from going out in the cold night" I said as I sat on the bed beside him.
We covered our legs with a blanket before Brandon handed me a picture book. I opened it and began reading a story for him – Beauty and the Beast.
One of my favourite stories when I was younger.
I chucked as I imagined mr Adam being the beast while am beauty.
He'll kill me for sure if he learns that I think of him as a beast.
But he thinks women are witches So it's kind of fair.
Wait a second…the beast later fell deeply Inlove with the beauty.
Hmm.
No way!
The mr Adam I know has no feelings at all.
????Adam's pov????
i stood far away as the house cleaner who is a male mopped the exact spot Kira was hiding when I caught them in my room.
She irritates me damn much but now I have to put up with her crap since I promised not to get rid of her.
"Here, spray this" I said and handed him a spray sanitizer can.
he took it from me and sprayed it around the place.
I don't want any trace of that clumsy doctor in my own bedroom.
Not a single trace..
"Are you done?" I asked him knowing fully well he was done.
he nodded and picked up his cleaning equipment.
I gave way and he walked past me leaving the room..
That doctor!
Who does she think she is??
Am glad She've relieved me from my little burden – Brandon but I still don't like her.
She's stubborn and too inquisitive and now am stuck with her till they find a cure for Brandon's sickness.
I hired special doctors to find an antidote to cure Brandon.
He's still very young and am doing everything to make him well before he grows bigger and the devilish sickness becomes a part of his body and he has to live with it forever…
No!
Am not going to let that happen of course.
I got on my bed and laid on it staring at the ceiling.
What do I do about Kira?
I hired thugs that'll come tomorrow and torture her.
Well…for humiliating me at the hospital.
But then, am beginning to pity that witch. She just saved Brandon's life. She doesn't deserve to be punished more already.
I'll have to tell the boys to lay low for now but if she tries one more annoying step, I'll have no choice but to call on the boys and believe me, this no ordinary punishment.
I turned on my bed and I felt something…unusual.
I touched around the bed feeling little lumps on it.
Who have been jumping on this bed???
Oh!
Brandon.
That little rascal.
I sighed and laid back on the bed.
I'll forgive him because he had an attack tonight but next time, he won't be so lucky.
I closed my eyes to sleep before I heard thunder roar outside. It began raining instantly.
I saw a figure at the window.
What could that be now?
I walked to the window to see a white cat at my balcony just shivering. It was wet.
I shrieked.
How on earth did it get up here?
It looked at me with it's huge deceptive eyes. I raised my hands up to the curtains and closed it.
I am no animal lover!
I walked back to my bed, switched the room light to red and slept off.