Daddy's Girl. Episode 24
5 min read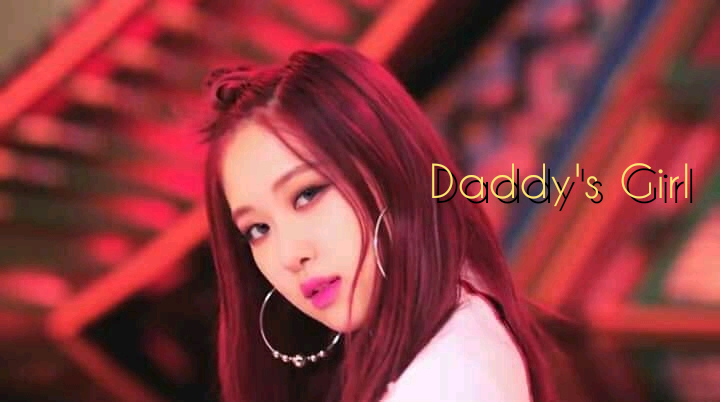 ????Daddy's
Girl????
(Getting her pregnant)
Episode 24
By: Faith Lucky.
Chloe's pov:
I operated my phone waiting for his response.
Ivy said alot in the bathroom and I found it ludicrous.
She likes Kyle!
Maybe if Kyle remembers her. I can match them up and they would date.
"Is it black and messy?" He asked and I nodded.
"Yeah…it is" I chipped in and he began driving out of the school compound.
"Well…am just curious. Do you in any way like her?" I asked and he seemed to croak.
"What?!" He rasped wide-eyed.
I chuckled.
"What? Your girlfriend will maim you if you try to look at another girl?" I teased with a smirk.
He shrugged.
"Am single but I don't intend on dating a stranger" He revealed with his eyes glued to the road.
Hm.
Such handsome guy is single?
That's absurd.
"Did she say she likes me?" He asked smirking.
"Why don't you find out yourself. Besides, she's really not a thief. She just needed some money urgently. It was a last minute plan and I forgive her for being honest" I stated and he didn't say anything else.
There was silence in the car as I brought out my phone and checked messages.
Oh!
The photo album for the birthday party was ready.
I really can't wait to check it out.
The colors and photo arrangements.
I didn't need to tell Kyle to speed up cause he was fast already.
*
*
Kyle's pov:
That was close.
I have no idea what the color of her hair was but I could recall the girl standing before the car this morning.
And with the way she looked at me, I know she was the one so I tried my luck and thankfully, it worked.
Soon, we arrived at the mansion and I parked the car infront of the main door.
Chloe alit from the car and I stared after her as she made her way to the door.
That ass.
It never sees to entice me.
Gosh!
Time is running out and am starting to get tired of this daily routine.
Next chance I get alone with her, Am going down on her.
That's a promise.
*
*
Kian's pov:
"Bring her in" I breathed and I heard the maid's footsteps as she left the room.
In few seconds, the door opened and closed.
I turned and my eyes fell on the lady.
I need to get myself charged for the mission tonight.
Hm.
She removed her dress immediately and and cat walked to me bare footed.
I fed my eyes waiting for her to stand before me. She ran her hands on my chest.
F**k!
I wasn't hard yet…
"Get on the bed" I muttered and she went to the bed
I looked out the window…
I was trying not to think of her so much.
Chloe and her backside.
Damn it.
My d*ck was starting to react at the image of her body and firm b**bs.
I was turned on now. I moved to the lady waiting anxiously on the bed.
I took a condom from the drawer and put it on.
She tried to stop me but I shot her a stare and she laid back down.
*
*
Chloe's pov:
I rushed upstairs and went into my room.
Great.
The designer was already waiting in my room with Gladys.
And the bi*ch was sitting on my bed.
I glared daggers at her as I walked to them.
"Can you get your butt off my bed???" I ordered surly and she got up slowly.
"I told her ma'am but she was sure you weren't gonna be mad. Am really sorry ma'am" Gladys voice chipped behind me.
I rolled my eyes as I dropped my bag on my bed.
"My apologies miss Chloe" The lady said dolefully.
I nodded and moved over to the couch. I sat down and crossed my legs.
The two ladies joined me sitting before me.
She handed me a book and I flipped the first page.
It was a clear photo of dad.
He looked handsome, rich and erudite. His lips curved in a slight smile and I would say, this is the best picture dad has ever taken.
I took my time going through the photos and how they were placed.
I must say both the design and everything else was perfect.
I lifted my eyes up to the graphic designer. She looked more like a hippie.
Her pink lipsticks were much and blinding.
There was a tattoo on her neck and it looked dirty to me though it was a rose that was drawn there.
"Do you like it?" She asked flashing her white set of teeth.
"It's very impressive. Have it printed…Gladys will tell you how many copies are needed. Let it all be ready before weekend" I stated and the designer leaped.
They got up and left the room.
I relaxed on the couch deepening myself on the soft furniture before sending my hands to the buttons on my shirt. I unbuttoned the shirt to let some air in.
The AC in my room was low and I'd prefer some fresh air.
I heard a knock on the door and my eyelids flared up.
Gosh!
What now???
"Come in" I said dryly and the door opened
I covered my chest with the shirt the minute I set my eyes on Jace.
What the hell…
"Hey…" He muttered but didnt wait for me to reply as he headed for the place he always sits to work on my project.
"Give me a minute" I said moving hastily to my dressing room.
*
*
Jace's pov:
I watched that ass move again.
This is so happening today.
I got up from the mat I was on and unbuckled my belt. I drew the zipper down and felt my hard d*ck.
I can't help it anymore.
I walked to the place she had entered.
*
*