Three Month Stay With Mr. Popular. Episode 17
4 min read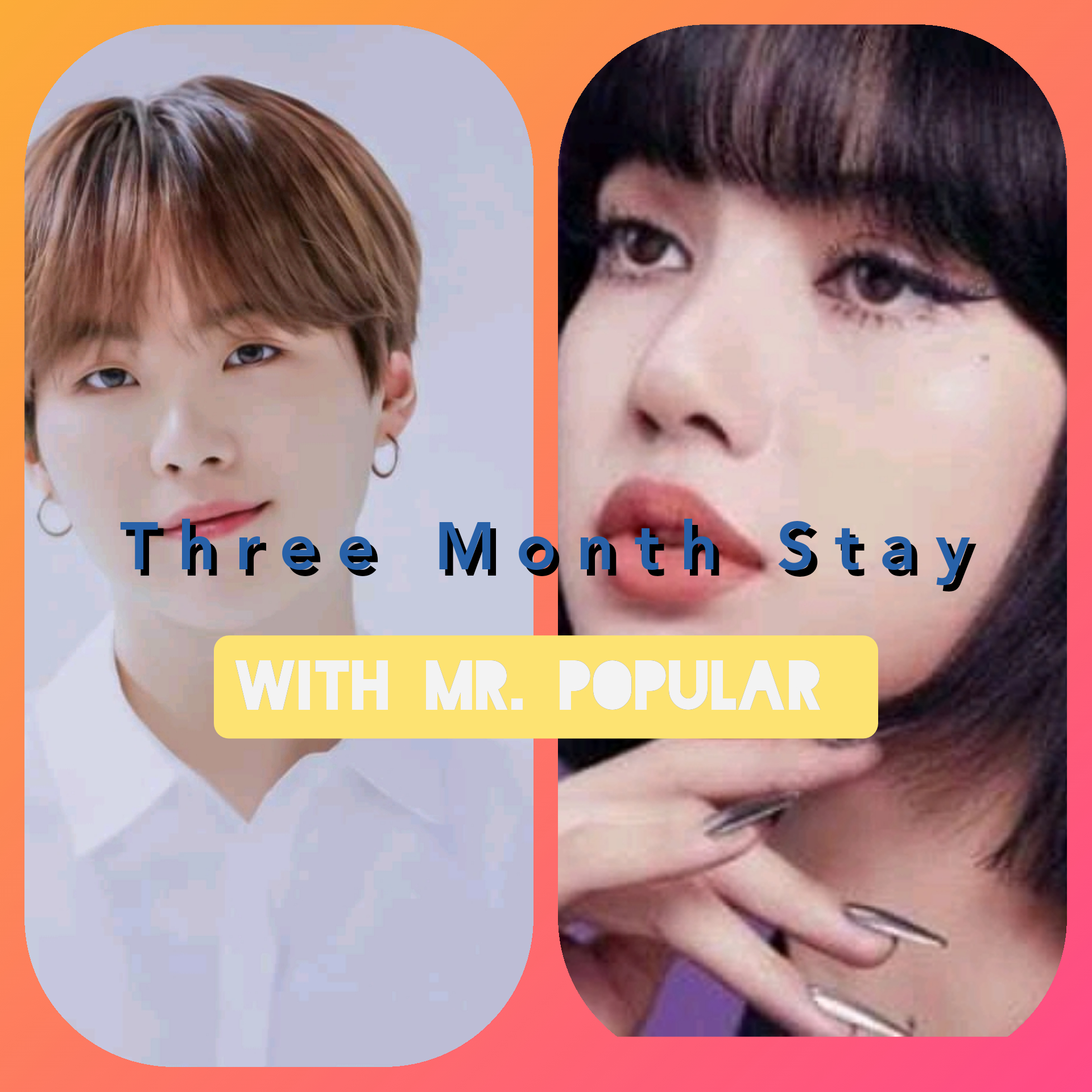 ????Three Month Stay
With Mr Popular ????
{He is Hot}…
Episode 17
By : Blessing Arubuola
Riele's Pov
I packed my hair to the back in front of the mirror, I dropped the brush and I plonked myself to the bed. Such a long, and trouble day!.
I turned around and my gaze fell directly to the ceiling . Everything that happened today came back to my head.
The whole scenes! .
This is my fourth day here, and I already developed hatred for him. How am I going to achieve my mission when I had hatred for him.
He is too annoying, rude, arrogant and snobbish. I can't even believe that he used to uphold his stupid fame ,by calling me his girlfriend.
F**k!
After doing that, he still had the effrontery to tell me that am NOTHING to him. He ruined my whole day.
All thank to him, our pictures will be trending news on instagram. I picked up the phone that was given to me by Mrs Vanessa .
I logged in ,the first thing that welcomed me was the picture of Kay and I. How he held me by my waist when we were walking through the red carpet.
People had already loved it and comment. Different kind of comment was pasted at the comments section. I can't even read it finish.
"Just as I had thought. " I groaned as I dropped the phone on the bed.
But is it because am acting gentle that's why he was treating me like a trash. If I really want to achieve this mission, I must think like Amber .
Yes!
If I really want to achieve this mission, I must be dauntless,no matter the situation.
" Riele! Enough of the fantasy and acts like dauntless girl. Enough of my shaken attitude in front of him. He is right, I must stop acting like a dummy.
"Since he wants to see the real me, am gonna show him . I'm tired of acting like a fan girl who was seeing his favorite artist for the first time.
"I mustn't let him get at me. It's time to act like am on a mission!. " I thought she to myself.
I must think, advise and cheer myself up even when amber isn't around..
I heaved a sigh of satisfaction before I drafted off to sleep.
*
*
Kayden's Pov
I threw my phone on the bed angrily. Our pictures were all over the net and I f**king hate it. Mom caused all this!
If not for that bitch and mom, my single status will still be saved and untouched. Now, everybody are thinking that am now in a relationship.
so f**ked!
I ruffled my hair in annoyance. I don't hook myself with someone better but that shaken bitch. I've noticed her, she always trembles whenever she saw me.
How would I use that kind of girl that drooled over me all the time. it doesn't make a f**king sense and it's really freaking my brain out.
jeez! Bullshit!
I rested my back on the chair and my phone buzzed. For Christ sake, who the f**k is calling me right
I'll make sure I unleased my anger on the person. I grumpily picked up the phone and placed it on my ear.
"Kay… "
I heard the familiar voice. It was dad's manager.
Why is he calling me now?
"Yes. "
I grumbled
"The meeting committee has summoned you to the meeting board tomorrow, come with your girlfriend and you must not be late. You know the time that meeting starts. "
He said strictly before he hung up the call.
I was really stupefied at the sudden summon. Why did they want me there? And why would they ask me to bring that girl with me?
I just hope that they hadn't seen the pictures,because I don't want them to get the wrong assumption.
*
*
Nicholas's Pov
My eyes almost budged outta of its socket when I saw the trending news. It was pictures of Kayden and a lady.
He was holding the lady by her waist in the picture. The lady is beautiful but why would kayden take a lady to his concert.
This is the first time he will took a lady to his concert. The kayden I knows don't take ladies with him to a concert .
This only mean one thing, the girl must be his……
Oh no! His girlfriend?.
No! Kayden don't give chances to ladies
I'm doomed!
This only mean one thing, he will be given half of the company. Oh no!
This is not what I was expecting from him. The company will be his very soon and am gonna lose it all.
No!
It can't happen, moreover the lady isn't his wife so he can't be given half of the company.
The meeting committee must not even think of doing that. They must not do that,Never!
*
*