Bad Boy Romance. Episode 29
4 min read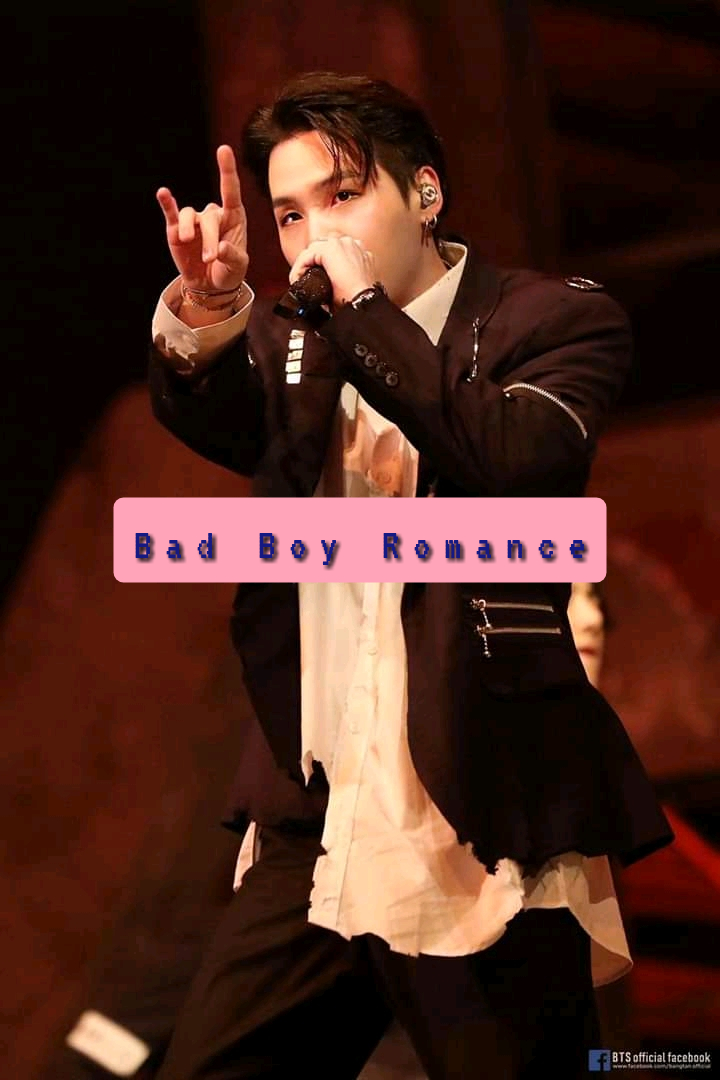 ????Bad Boy Romance????
Episode 29
(Lights out)
.
.
Payton's POV cont'd
I stared blankly at Trevor and Brody not knowing what else to do and thank goodness to my rescue Mrs Anderson walked in on the three of us…
'What's going on??'..She asked..
'Nothing'..we all replied in unison.Brody went back to his video game while Trevor and I went upstairs…
'Jeez that was a moment'..He murmured as he helped me open my door and dropped my bag on my bed..
'Hmmm'..I murmured in reply also and he arched his brow seeing the tensed look on my face…
'So if Mrs Anderson hadn't come in what who would you have followed? Me or Brody?'..He asked and I flinched…
'Uhhh I..I really don't well…I would have followed Brody no offence'..I stuttered tucking my hair behind my ear…
'Ohhh there's no cause for alarm I know you'd follow him cause he's technically your boss but still it psyches me out to see him treat you like that I mean you're my friend for two days now and you're one of the best girls I know so it hurts so see a dude treat you like that especially when he likes you'..He said and I chuckled softly.Somehow hearing him say those words are really soothing apart from the part of Brody liking me…
'Brody doesn't like me Trevor so don't get your hopes up'..I said..
'I'm a guy Payton so I pretty much know what I'm saying,Brody likes you and…
'Payton!! Brody!! Come downstairs!!!'…Mrs Anderson interrupted as she called.The both of us went downstairs and when I saw her bags I knew something was amiss..
'Now listen,I'm going for a few weeks to China for some business purposes,the three of you are old enough to take care of yourself so I wouldn't bother myself,there's enough food and stuffs to last you guys for the period I'm gone and in case it's not enough my credit card is in my bag —Brody please don't do anything stupid,Payton please do your chores and keep the house clean,Trevor please behave yourself okay??'..She explained..
'Okay mom/yes ma'am'..we chorused and she left..
There is no way the boys are going to keep the house in order especially Brody.She was gone for two days and Brody hosted a pool party and now that she's going weeks I wonder what he's going to do next.
The three of us waited outside and when her car was finally out of sight we went in..
'Now this is how this is going to work, I stay on my own and the both of you stay outta my business okay??'..Brody said quoting his two fingers but Trevor and I ignored him.He went upstairs to his room while I proceeded to the kitchen to make dinner for all of us..
'What are you doing??'..Trevor asked sitting on the kitchen stool..
'I want to make pasta for dinner,Care to help??'..I replied and he nodded.I passed the lettuce over to him so he would chop and the way he handled the knife made me laugh so hard…
'Ohhh Trevor you're a clown!!'..
Brody's POV
I groaned loudly hearing Trevor and Payton laugh echo it's way into my room and when I couldn't bear it anymore I went downstairs..
'Payton follow me'..I ordered and she raised her head from the pot to look at me..
'But I'm preparing…
'Do I look like I care about what you're doing follow me now!!!'..I yelled and after a moment she sighed and dropped the spoon she was holding…
'Trevor please watch the pasta and don't let it burn'..she said dusting her hands with her apron and followed me upstairs to my room..
'See those clothes?i want you to wash them'..I muttered pointing at my dirty pile of clothes and the next thing i knew the ligjts went out and darkness enveloped the whole house…
'W..whats happening??'..she asked already scared…
'Just chill maybe the bulb is faulty'..i replied and traced my way towards the switch and when I flipped it it didn't do anything..
'I..I think it's a light out or a black out'..she muttered and i groaned…
'You think i don't know that?!! We're stuck in this place cause i can't even see my hand!!'..