His Signature. Episode 24
4 min read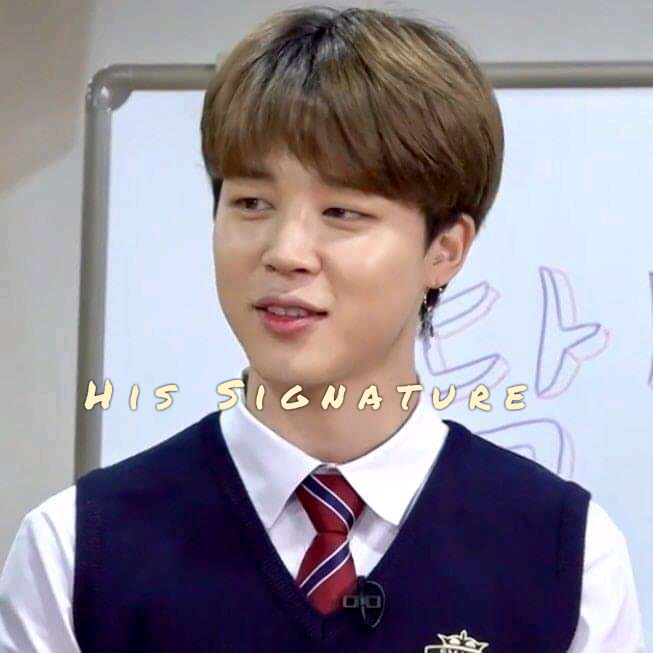 HIS
SIGNATURE ✍
????ROMANCE????
……….. Episode 24……..
By: Faith Lucky
????Rachel's pov????
"The first condition is that I have my room close to yours. "I said writing it on a paper.
He chuckled.
"That would be perfect… I'm glad you're gonna be just next door. "He said licking his lips.
I blushed inside.
I've agreed to live with him but I got some conditions attached.
"Next condition, you'll let me repaint the whole mansion with any color of my choice. "I said writing it down.
"As long as it's not pink. "He chipped.
I smiled.
"Third and last condition, s3x is strictly not allowed. "I said writing it down.
"What? "Alex blurted.
"You heard me babe. There would be none of that. "I said happily.
He cracked and shook his head.
"None at all… Not even a foreplay? "He asked not so audibly.
I chuckled.
"We're not married Alex, don't make this hard for me. "I said as I stared at the wooden floor.
"I was just joking. I'm just curious about you saying it… "He said whispering the last part.
I puffed my cheeks as I handed him the notebook.
"Sign. "I said.
.
He looked into the book and scoffed.
He signed the book and I leaped.
"Okay, we're good to go! "I said standing.
I tried to take my luggage but Alex carried me into his arms sweeping me off my feet.
I yelped.
"Put me down. "I whined.
He took me outside to his car.
"We'll come get your stuff later, I just want us to go do something fun. "He said.
I giggled.
*
Alex and I arrived at the beach. We bought some swim suit on the way.
"I want us to have a good time Rach. So feel free to suggest anything you want us to do together. "He said holding my hand.
"Uh… Let's go sit on a mat and order ice cream for a start. "I said.
He smiled and pulled me down to the water side. There was a mat already with an umbrella above it. We sat on the mat watching some people surf on the water.
Alex got his guards to bring an ice cream bucket. We licked them in delight and fun.
When we finished, I suggested we go by the sea side and take a walk.
He agreed and we stood to our feet walking to the shores of the sea
Alex held my hand as we walked pass a group of guys with their surfboard by their side.
I chuckled with the way he was holding onto me.
The looked so build and puffy. There muscles were incredibly big.
We weren't too far from them when Alex's phone rang from his shorts.
I frowned, it was ruining the moment.
He answered the call while leaving my hand.
He turned to me.
"Don't go far, I'll be back. "He said huskily and left.
I turned to the sea beside me.
Only if I could swim.
I turned and caught one of those over-abs guys coming to me.
The rest were looking and looking away.
What are they up to?
"Hi. "He said
I just kept staring at him as the wind blew my hair to my face.
"Uh.. We uh, gonna be holding a party by the Bar in four hours and i'd like it if you came. we need girls like you. u-know stir things up and… "
Alex came over interrupting him.
He held me by my waist and I couldn't tell the expression on his face.
"Walk away before I hand it to you. "He said.
The guy scoffed but then laughed.
"I'm not going anywhere till am done talking to the lady. "The guy persisted.
I took Alex's hand from my hip and held it in my hand.
"Please babe, let's just go. "I pleaded.
Things could get out of hand any minute.
"Okay, let's go. "He said and he walked out while I trailed behind him.
"D**khead! "The guy yelled after him but am sure Alex heard him but he didn't react to it.
Thank God he didn't fight him.
*
We returned to my house in a jiffy and took my things I'll be needing in his house.
We didn't say a word to each other as we drove to his mansion.
We arrived and the maids scurried out to carry my things into the house.
Strangely, Maria was nowhere to be seen.
*
I was barely settled down in my room when Alex came in to the room at least not looking so angry as before.
He wore a smile but it was more of a wryly one.
"Stop stressing yourself with those. the maids are on their way. "He said.
I smiled and left the clothes.
I stood to my feet and walked to Alex.
"Remember the conditions; No intimacy. "I said slowly pushing him out of my room.
"I just came to say hi. "He chipped.
"Go away. I want to have a bath. The sand on the beach are irritating. "I said.
"Okay, when you're done, come to my room. "He said.
"What? Why? "I beamed.
"I have a suprise for you. "He said.