His Signature. Episode 34
5 min read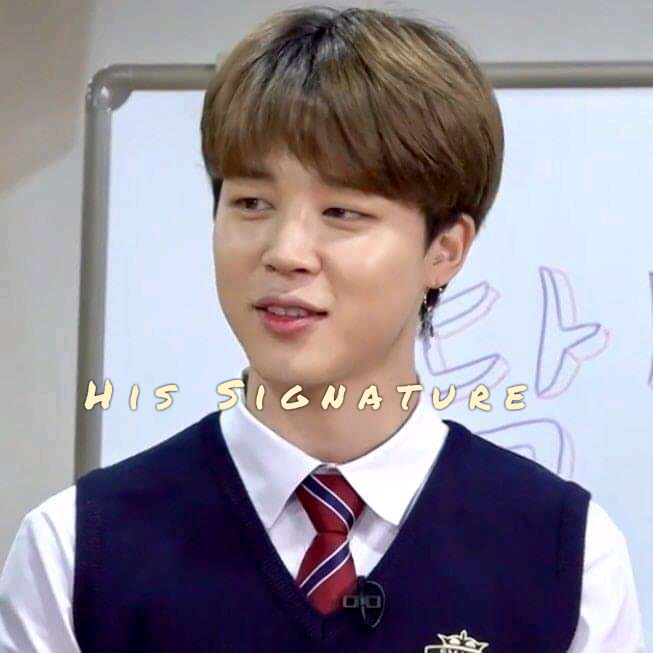 HIS
SIGNATURE ✍
………. Episode 34……..
By: Faith Lucky
????Rachel's pov ????
The dress – up ladies was able to carry me downstairs and dropped me gently on the couch.
I continued my acting and they were buying it.
"Miss Rachel.. "Clarice called looking horrified.
"Should I call mr Alex? What do we do? Do we take you to the hospital? "She bombarded me with questions.
"Ah… Call him. "I said wincing.
She took her phone and soon placed it on her ear.
After a while, a happy look came on her face.
"Mr Alex! Thank God you answered. Something's wrong… Miss Rachel is not feeling well. "She said into the phone.
"Oh… Okay. "She muttered and brought the phone close to me.
"He wants to speak with you. "She said.
What?
I shuuud her with my hand.
"Tell him I can't speak at the moment. Tell him to go to India without me. "I whispered.
Clarice nodded after a little hesitation.
She put the phone back in her ear while I continued to act sick.
"She can't speak right now. She suggests you go to India without her. "
Suggest?
Am not suggesting… He should go without me.
"Okay sir, bye. "Clarice said and disconnected the call.
She turned to me looking dazed.
"He agreed. He said you should text his doctor if the pain continues. "She said.
I heaved a sigh of relief.
He's going to India without me!
I was glad and quite satisfied.
I glanced at the dress – up ladies.
"Since am not going to the wedding, you guys can leave now. "I said rubbing my tummy slightly.
"What? Will you be okay? "She asked sounding concern.
I tried to smile.
"Don't worry about me, I'll b be fine. The maids are here anyway. "I said lying comfortably on the sofa.
"Uh… Okay. "Clarice said.
The rest took their bags and they all left the Mansion.
**
I felt famished and walked to the kitchen to make some breakfast.
I ate the yummy noodles alone before going to my room to get another round of sleep.
**
I don't know how long I slept but I woke up to the sound of cars ignition descending. It looked like about four cars just drove into the compound.
Who could that or who could they be?
I stood up and walked to the window.
Isn't that Alex's car?
Alex?!
He's here??
What about his flight?
The door opened and Alex showed up by the doorway. His eyes ran down my body.
Where was he coming from and why was he here?
He sublimely walked into the room fully and approached me.
"Hey. "He said with a cute smile.
"Hi. "I muttered.
"How are you feeling now? Do you need a doctor? "He asked.
I shook my head.
"Maybe if I just spend the day sleeping, I'll be fine before tomorrow morning. "I said with a broad smile.
"And whose prescription is that? "He asked looking intently at me.
"Doesn't matter. I just feel like I need it. Am just sad I won't be going with you to your cousin's wedding in India. "I said feeling jittery within.
"You're going. You have to go. "He said taking my arms.
"You can't say no to me Rachel. I want you there babe. "He emphasized looking despondent.
I sighed.
"But your family… What would they think of me? Of us? Please, let me stay behind. Don't involve me in such an occasion. "I pleaded removing my hands from his.
"Our flight is in 30 minutes. If you love me, you'll get ready and meet me outside before then. ", he said with his cracking as he spoke.
He turned his back to leave but I stopped him by holding onto his arm..
He didn't stop, reacting to my grip.
He left the room.
What sort of trauma is this?
I don't want to meet his mom again much more his family.
Huh..
????Alex's pov ????
I left her room and took the stairs. I arrived downstairs and left the mansion going into the Land crusher parked right outside.
I took my phone making reservations at a five star poncey hotel in Mumbai.
I ordered indian\American dishes to be brought at our suite.
I ordered for petals to be brought to the room, and candle light too.
This is going to be a little vacation for Rachel and I.
I just hope she agrees to come.
"Sir, we have just 15 minutes… "The driver said.
I sighed.
What's taking her so long!?
I have to go drag her perfect butt to this car. We can't miss the flight.
It's the last flight booked for India today and I can't use my private jet right now, the pilot is on a Honeymoon.
I was starting to feel disappointed.
I opened the door to alit but stopped on my track when she marched out of the mansion in a pretty blue dress that got me on my toes.
My Rachel is a goddess.
I can't share her. Not even a chance.
Her hair was shimmering under the sun and the diamond earrings hanging on her ear were making her face shine like crystals or a thousand sapphires.
She's beautiful… And she came!
Oh thank goodness!
She must love me alot.
She entered the car with a boutique bag.
That must contain the dress for the wedding.
"Am sorry I took so long and the dress up ladies already left so I have no make up on.. "
I shut her up with a breathtaking kiss.
"It's okay. Hope you remember when last you did this… You ignored the sexy dress I handed to you and wore that old mama gown. "I said enthusiastically.
She hit my arm playfully and I could tell she was blushing.
The driver took on a high speed as we got into the road towards the airport.
"How did you know I was lying when I said I was sick? "She asked.
I chuckled.
"I have eyes everywhere. Its not like you're pregnant or anything… "I muffled and winked at her.
She gasped and I couldn't help but laugh.
My baby is in there somewhere..