His Signature. Episode 39
5 min read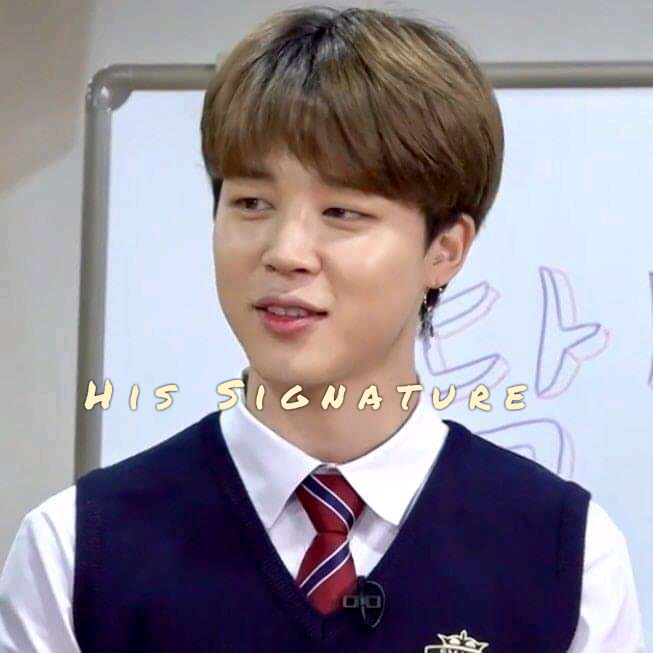 HIS
SIGNATURE ✍
(The wedding)
………… Episode 39…
By: Faith Lucky
????Rachel's pov ????
I dragged my feet to the stage and the plump lady helped me up. I stood close to Alex with a fake smile.
This is absord!
We are just boyfriend and girlfriend.
His mom, she'll kill me for sure.
Alex held me by my hand and I felt a spike run through me. My whole body vibrated as all stares were on us.
"I've known Stanley AKA Predip since I was 8. He loves his friends and families alot but I've never seen him love someone else like the way he loves Mona. I wish for them the best of luck in their marriage.", Alex said as everywhere was damn quiet and all ears payed attention to him.
Suddenly he's phone rings.. More like a message pooped in or something.
He brought out the phone with his eyes focused at the crowd like he was staring at someone.
He glanced at it his phone and looked back up. He stole me a glance before facing the mic again.
How strange…
I was even suprised he checked his phone though he was in the middle of a speech.
He went ahead to say many other things about Stanley and Mona. It was a lovely message and everyone else amongst the crowd was left with smiles.
"… That's all. "Alex said closing his address.
He looked angry but he tried to replace it with a facial expression. I wonder what he read from the message.
Rounds of applaud came from the crowd as Alex and I got down from the stage.
That was when I realized we were been videoed and I guess our photos have been taking too.
I smiled shyly as people couldn't stop staring at us as we got to our seat. Alex pulled back my chair and I sat before he walked to his.
A soft piano began playing softly which lightened the event.
Drinks were set on our table and some sweets in plates too.
I think I've had enough sweets in a day. I just took a glass of wine and gulped it all down.
Alex looked restless and worried. I wonder what he's up to?
I ignored him cause he looked distracted.
He suddenly stood up.
"I'll be back. Stay put. "He ordered before walking away.
Why is he so upset and suddenly… Angry?
I don't like this one bit.
????Alex's pov ????
It was time. I was called at stage and I so much wanted to use this opportunity to bound this relationship of ours.
I called on Rachel to come join me at the stage and she did.
I felt the Diamond glittering engagement ring box dangle in my pocket.
I want to marry her and I'd ask her here and now.
I didn't know how to start.
I was still forming the words in my mouth when my phone vibrated. I had to check it out curiosly cause I suspected it might be something relevant.
It was a text from mom.
She knew I was about to propose to Rachel.
It read: JUNE IS PREGNANT.
I was gobsmacked and shocked to the bone.
How ever did this happen?
I was speechless with the news.
I couldn't go on with my plans. I deviated from my plan and ended my speech right away cause I needed to see mom.
I left Rachel going out of the place. I met mom standing by one of my cars. She looked furious.
"Are you insane? Tell me Alex, were you just about to propose to her? How could you… "
I cut her off.
"Is it true? Is June really pregnant?? "I interpolated rudely.
She scoffed.
"How could you ask me that? Am not the one doing the screwing, am I? "She asked emotionlessly.
I shut my eyes as fear and anger rushed through me. I sent my fingers to the root of my hair and ruffled it angrily.
"I love Rachel mom. More than I love myself. Stop trying to pull us apart. If you dare play a prank like this again, you won't hear from me for the next two years. "I said coldly before walking away back in to the wedding party.
My mom is so problematic.
Trying to fool me about June being pregnant.
Huh, And Rachel, I didn't get to propose to her today. I hope the next chance won't be ruined.
I wanna marry her.
**
????Rachel's pov ????
Alex and I returned from the wedding. I refuse to talk to him since he refused to tell me why he was angry earlier.
I also asked him about the text he received but he also acted adamant about it.
I started snubbing him from the ride to our suite. He tried talking to me but I was acting tough and hurt.
After changing my clothes, Alex walked out of the dressing room with his cool casual outfit on him.
Where's he planning on going to quite late in the night? It's almost 8:30.
"Where to? "I asked as he grabbed his phones.
"Stanley and Mona have a little night wedding party just with friends. "He said spraying himself with his body spray which had a breathtaking scent.
"So am not invited? "I asked with a pout.
"Awwn. You can come if you want to but you have to dress…. Nice. "He said putting on a ring in his finger.
"Don't I always dress nice? "I asked.
He chuckled.
"Extra nice. I want to show you off tonight. I want my cousins to get jealous. "He said sweetly.
I smiled with a blush.
"Alright then. Give me a minute. "I said going into the dressing room.
**
I walked out of the dressing room and turned both sides showing Alex what I was wearing.
"Turn around again. "He said.
I turned showing him my back side.
"Go change, I don't like the way it expose your behind. I don't want any idiot looking at what's mine. If you don't want corpses, go change that. "He said sounding posseesive.
Hmm, with the way Alex's acting, I think we're gonna be very late for the night party.