Crazy Fake Wife. Episode 32
4 min read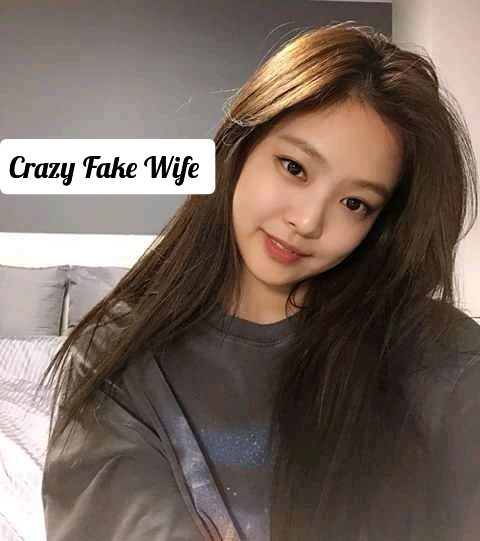 CRAZY FAKE WIFE
{Forcefully Betrothed}
EPISODE 32. {The Warmth And Closeness.}
.
.
~BRYAN~
.
.
"So your family are cool actually. "
She say next to me in the darkness of the room and I chuckle before nodding even though she can't see me right now.
My heart is beating so fast that it feels as if it is going to jump right of my chest and I know it's because of her.
It's because she's right next to me here and I can't even do anything able it.
I can't even touch her because she isn't mine.
She has never been and she would never be.
That's the sad truth. The truth that eats up at me anytime I think about it, the fact that she works never be mine, she would never love me no matter what I do about it. Even when we are this close, with her barely meters away from me, I can't touch her. It's ironic really.
"They are. "
I simply reply, breathing out.
"I love everyone of them. Gwen especially. "
Gwen is the kid sister that I have always fall in love with, even though she's the youngest, she acts like she's the oldest sometimes and I love that about her. She's bold and she is very open about her feelings, she will tell you what she feels about you straightforward, no matter the consequences.
I wish I could be more like her but I'm not, I'm a coward that has been loving the same girl in his life for the past seven years and never got to tell her what he feels about her because I'm scared of her shattering my heart completely.
"You like her? " I ask instead of saying anything.
"I do. She's very bold. I like that about her. "
I chuckle, nodding once again. "I like that about her also. "
"And your mother, she's very caring. Even though she isn't mine, I feel as though she's my mother. "
I nod again. "That's how she is. She's always so concerned about everyone and everything. "
"Even though Stephan is quiet and didn't say a word. I like him also and Dean. "
"Stephan isn't the quiet type. "
I chuckle, if only she knows.
"He isn't? "
And I feel the material shift against me which gives me the impression that she's now turned to me. Probably staring at me even though she can't see me. She never sees me. I'm always in the dark when it comes to her, watching her so closely from afar.
"He isn't. He's more like Gwen. Outspoken but in a complicated way, he's the bad guy. He's naughty and he's wild. "
I chuckle and I can hear her gasp which makes me chuckle once again.
"He is? He didn't seem like that earlier though. I mean, he barely said a word to me. "
"That's because something happened to him, he's sad about something. You should come the day nothing is wrong with him, he's a bigger playboy than I am. "
I chuckle, shaking my head and I can feel her shift once again.
I badly want to see her face right now but I can't.
"I didn't thought about him that way though. Why are the hots guys always the one been the playboy. "
I can tell that she's rolling her eyes from the way she had said those words and I chuckle, nodding.
"Are you calling me hot? "
I smirk, now shifting to turn to her even though I can't see her but I can hear her breath and her chuckle that makes me feel so alive.
"No, I wasn't. Why would I do that? I was just saying that Stephan is hot, not to mention that he's got that fucking hot sweet voice, I bet he's got many girls tripping for him. "
She let's out a sigh, shifting once again and I slightly rest my head on the pillow that's between us as I feel her breath near me.
"Are you falling for my brother? "
I raise my brows to her in the darkness and she chuckles once again, this time even laughing.
Fucking hell! That laugh.
"No, I wasn't you dummy. Why would I be doing that? I was just saying the truth anyway. Many girls would have got their hearts broken by him, I'm very sure of that. "
She chuckles and I sigh before nodding.
Silence falls between us and all I could hear next is her heavy breathing as she shifts on the bed once again.
She sighs once again before turning back on the bed and then her head lays against the pillow that's separating us which makes her so close to me that all her scent engulfs me and her hand lays over mine.