Legend Of The Blue Sea. Episode 4
4 min read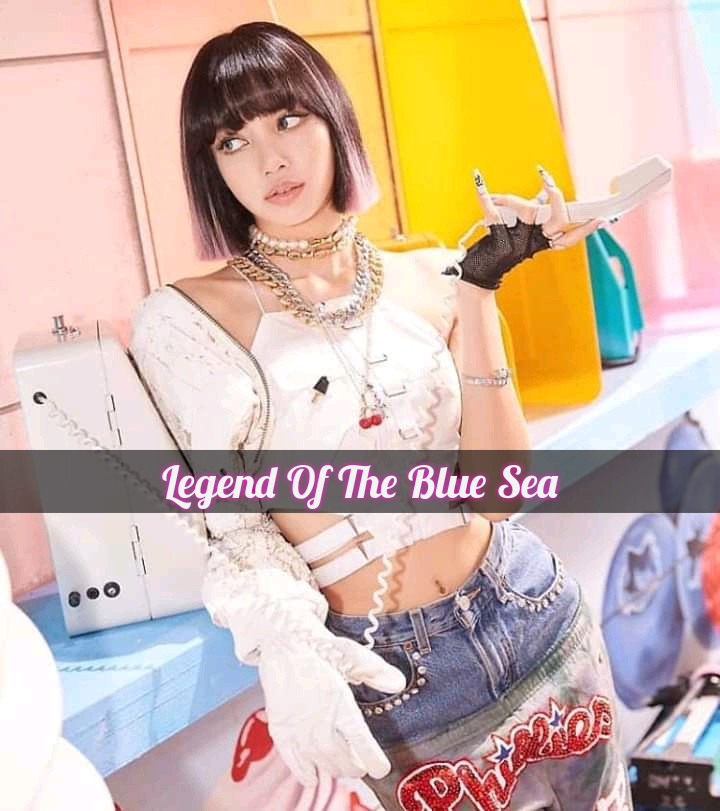 ????????LEGEND OF THE BLUE SEA????????
????(A tale of two worlds)????
•~A Korean love story…
????Episode Four????
Min Ah's POV????
I have legs?!!…
i really have legs!!!!!….
I forced all my weight and tried standing up….
'Ok Min Ah you can do this'..I said to myself as I put one leg in front of the other…
I tried putting the second leg but I fell down .
Ughhh,how do these humans manage to walk with these sticks??…
I stood up and tried again…
I think I'm getting it and then suddenly…
'Ahhhhh!!!!'..a young girl screamed and ran behind a young woman…
'Hello?'..she raised hand at me and I tilted my head…
What does she mean by 'Hello'??..
I looked down and I now realized why that young boy screamed. .
I AM NAKED!!!!!!…
Shin Woo's POV????
'We need a new singer Shin,BOTS is dying,can you imagine that the song we released last week didn't get to top 20 on the best charts??'..Baek hyun said and I smirked….
'What do you want me to do?"..I asked and he smiled…
'We need a girl in this group,someone fresh with an angelic voice'…he said and my mind drifted back to that mermaid…
I can't get her off my head…
'what of Luna Lang?'..Kim suggested and I flared up…
'No way!!!..there's no way I'm allowing my ex to join this band,can't you see how she's killing the Pink Panthers??"..I said and everyone nodded….
Yeah Luna lang,the famous K-pop diva and the new leader of the pink panthers group….
And also my ex….
She's rude,pompous and spoilt….
To cut the story short she's a BITCH!!!…
Min Ah's POV????
My butt is itching me and I kinda feel awkward with these clothes…
I think they call it Trousers and shirts…
'Are you comfortable?'..the young lady asked and I nodded..
'Noona where are you from?'..the little boy asked and I smiled…
'I'm from the blue sea young one'..I whispered and he laughed…
Why is he laughing?, did I say something funny?,does he think I'm lying?,why do I even smell funny…
Suddenly a small box shone light and I jumped up in fright…
'Cool down Noona it's only a television'..he laughed and I calmed down…
What is a television??…
Then suddenly I saw face on the magic box…
'Shin Woo!!!'..I screamed and went to hug him but he didn't even look at me…
'Shin woo!!!!..shin woo!!!!'..I screamed but he still didn't look at me…
'is he related to you?'..she asked and I nodded…
why isn't shin woo looking at my face….
Luna's POV????
'Get out!!!!'..I screamed and. she bursted into tears and ran away…
'Luna that's enough!'..Bong soon said and I slapped her…
'Who do you think you are to talk back at me?!!!'..I screamed and she sat down quietly…
The next contestant walked in and she looked nervous…
Yeah she better be…
'Bitch introduce yourself'..I said and she stammered…
'm..m…my name is Shin quan,I'm here to sing….
'i didn't ask you that question, you're too forward,Next!!!!!"..I screamed and she cried also…
Why is everyone crying today??…
My personal spy called and I picked it up….
????:What do you want Kay?
????:I got juicy news Aunty Luna..
????:What?
????:Your ex boyfriend crew is organizing a singing competition…
????:What,where??…
????:In North Korea,a place called the Blue Sea,everyone is going there now….
This can't be!!!!…
They're planning a competition behind my back?!!!…
Shin woo is a bastard…
'Bong Soon!!!'…I screamed and she rushed over…
'What?'…
'Pack your bags we're going to the blue sea!!'…
Shin Woo's POV????
Two Days Later????
.
.
.
.
.
At the BOTS AUDITIONS????
.
.
????Nothing's gonna change my love for youuuuuuuu… .
'Next!!!!!'..we all screamed and the girl ran out from the stage…
Gosh I can't take this anymore..
I've been here for 5 hours and not even one person can sing very well…
This audition is a disaster…
'let's go home Shin,I've heard enough crap already'..Baek hyun said and stood up…
I joined him and we both walked towards the car and then I heard a voice….
????Blue sea,blue sea…
????The water that fills my soul…
????Blue sea,blue sea…
????Please make my whole life whole…
I know that voice…
I know that voice!!!…
'Let's go Shin'…Kim said but I refused…
'I'm coming'..I said as I ran and followed the voice..
I have to find her,I know she's the one….
As I ran towards the sea I bumped into someone, she had the same eyes as the blue sea….
'Shin Woo!!!!'….She screamed and I was confused…
'Who are you?'….
'i am…………