Legend Of The Blue Sea. Prologue and Episode 1
4 min read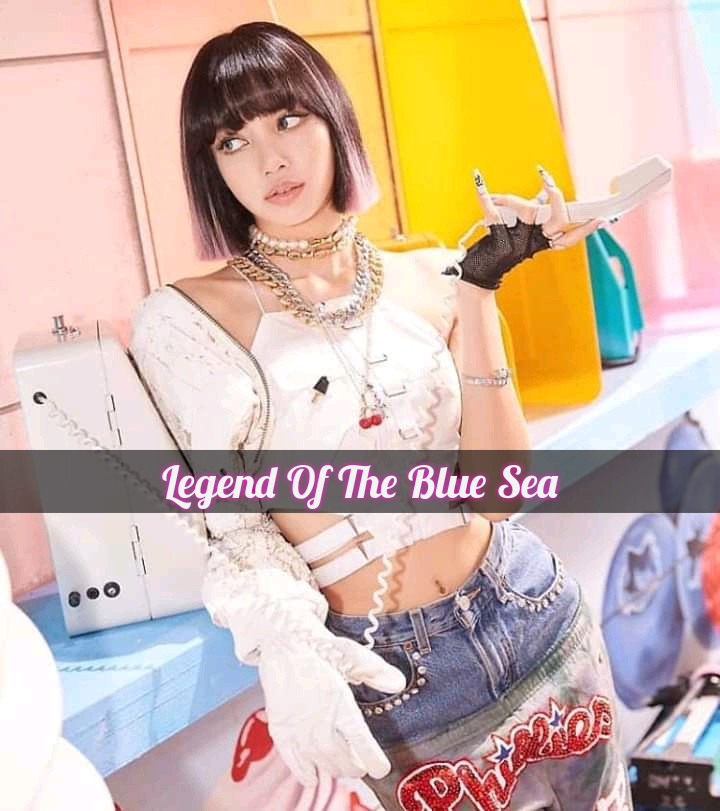 ????????LEGEND OF THE BLUE SEA????????
????(A tale of two worlds)????
~A Korean love story
…………
They are half humans
HALF FISH
they are the BLUE SEA MERMAIDS????
let's take a sneak peek into the story shall we?;
well in North Korea there is a famous sea called the BLUE SEA and there is a legendary tale of the singing mermaids…
SHIN WOO the popular K_pop superstar doesn't believe in the fairytale and claims it's 'stupid' until one day…….
He drowns in the sea and was rescued by a creature….
A MERMAID!!!!..
????????????????????????????????????????????????
MIN AH the princess of the blue sea rescues this handsome human and went against the rules of the Mer people…
A year later a war breaks out between the Mermaids and the Merman's and Queen Shin Ah gives her daughter a bracelet that made Min Ah get something she always wanted…
Min Ah finds herself on the shores of the blue sea and she had LEGS!!!
What happens when this mermaid and the superstar cross paths again??
Will Min Ah be able to live amongst the humans??
Are you willing to go on this roller coaster ride with me??
????????LEGEND OF THE BLUE SEA????????
????(a tale of two worlds)????
~•A Korean love story..
????Episode One????
Shin Woo's POV????
The driver started the car and we all sang to the tunes of the radio…
'Thank you for taking me along your tour to the blue sea Shin Woo'.She said…
'anything for you Grandma Kai'..I replied kissing her cheek…
'Are we going to see the mermaids?'..my band mate,Kim hyun asked and I frowned..
'That's just a legendKim,mermaids aren't real,they're just a fiction of your imagination'…
Grandma Kai frowned and hit me with her stick…
'Owww that hurts!!'..
'Gboragu?..the legend about the singing mermaids are real shin woo,mermaids are real and I pray I see one at the blue sea today…'she smiled and looked out the window…
Mermaids??..
The legend??.
Those things are just stupid myths and I'll prove it to them once we get to the blue sea…
????????????????????????????????????????????????????
Min Ah's POV????
'Min Ah!!!!'…My mom screamed and dragged my tail from the surface into the water…
'Omma!!!'..I screamed in pains when she poked my scales…
'How many times have I warned you about swimming to the surface??'..she asked and I dropped my head down in shame…
There's something about those humans that makes me curious…
From their strange clothing to their legs…
'Biane omma,I won't do it again'..I pouted my lips and swam away knowing that I wasn't going to keep that promise…
The Mermaid cove is located at the deepest part of the blue sea…
My mother doesn't like any of the mermaids swimming up to the surface and I still don't know why…
She claims it's dangerous…
I waited till she was out of sight and swam up again behind a large rock and I spotted something new…
it was like a large thing with four circular things that makes it move…
I think they call it a CAR…
Yes I saw a car and four people came out and then I saw him…
The most handsome human I've ever seen…
Mermaids and Merman's don't quite get along until mating season and they're not as handsome as this human…
I wonder what his name is….
well I better go,it's time to sing to the sea again….
Yeah that's why its called the blue sea….
Our singing keeps the sea blue and free from danger…
Shin Woo's POV????
'i hate this place!!'..I said immediately as we dropped down from the car…
.
'oh don't be a kill joy shin'..Grandma said as she went inside the wood house we rented…
I noticed something splash behind me and I saw something like a blue fin…
Well maybe its a jumping shark or something…
it can't be a mermaid…
Fifteen minutes later…
.
.
.
…
8:00pm????
Everyone was fast asleep but I couldn't shut my eyes….
I took my torchlight and decided to go on a hike or stroll or receive the good sea breeze….
I walked towards a small rock and then I heard a voice….
????Blue sea,blue sea..
????The water that fills my soul…
????Blue sea,blue sea..
????Keep the mermaids whole..
????The whole cove worships you since you're our abode…
????Blue sea,blue sea…
????Shine like the moonlight so…..
Oh my God!!!…
That was the most exotic and enchanting voice I've ever heard…
'Hello'..I said and walked towards the stone but all I got in return was a huge splash of water….
Was that??..
no it's not possible…
the legend of the singing mermaids can't be true??…
I stood on the stone for a while and when I turned to go a crab crawled on my leg and I jumped and slipped into the water….
The wave flushed me in deeper and I screamed…
'Help!!!'…
I was too far away and no one heard me until I felt a hand on my waist…
I couldn't see clearly cause everything was moving so fast…
What is going on??..
The grip moved faster and before I could blink I was on the surface again….
I opened my eyes and the next thing I knew….
'JESUS!!!!'..I screamed and she shrieked and jumped back into the water…
Did I???…
I just??…
Was I just saved by…
b…b..by!!..
A MERMAID?!!!!!…