Dream High. Final Episode.
14 min read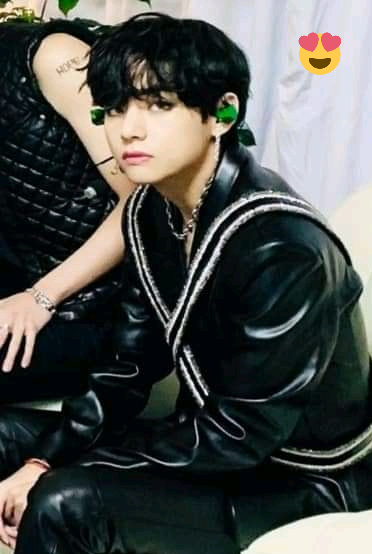 ???????????? T.H.I.E.F (intermission) ???????? ????
???? Ganga and Ashwini (Part 6)????
An India love action story….
Chapter 6️⃣ Finale & Epilogue
SEASON THREE ✔️
Written by
©️ Ifeoma Isabella Silver Okeke Ozoemene.
???????? ….People, some will fly beyond the stars. People, some will fall…. ????????
"We shall see." Ganga said and was gone.
Ashwini called Rohan on the phone which he picked on the third ring, she told him about Ganga's sudden appearance.
"You just be careful, she might come back." Rohan told her.
"I am not worried about me Rohan, I am worried about you, she can't hurt me, she told me herself." Ashwini said fearfully. "Please, once you are done in the hospital, go home and bring your adoptive father and drive down to the palace, you and him are no longer safe. I don't think she will harm Amol, but who knows, she might know Aunty Mehek is interested in him. Bring him along and explain the situation."
"If that will please you, I will do as you say my love. Take care." Rohan said.
As soon as she ended the call, she called Mehek and informed her about Ganga visit.
"I need you to come down to the palace Aunty, my husband and yours will be coming too."the
"I will, my princess."
"Be careful."
"Okay princess."
Ashwini ended the call and waited.
*****
Punjab City: (6:30 pm)
It was towards evening when Rohan drove home, earlier on after Ashwini phone call, he called his adoptive father and told him what was going on and told him to pack few of their things.
When he parked his car inside his compound and came down from it, he quickly entered his house to meet his father but got the surprise of his life.
He first saw his father seated, looking scared, and a young man sitting next to him as if he owns the house. One look at the unknown man brought back old memories. He recognized him immediately.
"You are the one who I had met at the bridge after I'd died."
"Yes, and my mistress gave you your life back on the condition that you won't fall in love which you've broken."
"I thought spirits don't grow, they remain as they are but you are all grown, who are you really?"
"My name is Amar and I am a different spirit Rohan. I have been watching you for years and I know when you broke our agreement."a I will
"So are you now here to take back the life you've given me years back?"
"But the opposite, I am here to take you to meet my mistress." Amar answered getting up to his feet, he was just a foot shorter than Rohan. "Both of you." He added pointing at the old man and Rohan.
"I and my father are not coming with you."
"I was hoping you'd say that." Amar said with a smirk.
*******
Bombay City: (8pm)
Mehek had parked all that she needed and was waiting for Bobby to return home.
When Bobby came home, Mehek told him she wanted to stay with Ashwini for sometime and he gave her a go ahead.
"Talk to Taru, she is leaving for America tomorrow." Mehek had whispered as she left their room and walked down the stairs.
Reaching the sitting room, she saw Arjun blocking the front door with his body.
"And where do you think you are going?" Arjun asked.
"To meet my daughter." Mehek replied moving closer to him and stopped right in front of him.
"Your daughter? Or your lover? You know you like lying a lot and I won't be surprised if you are going to see that doctor of yours." Arjun told her.
"Hey, watch your tongue before I slap you, now get out of my way, I don't have time for this." Mehek warned him and tried to walk past Arjun but Arjun held her on her shoulder and pushed her back very hard, the push made her fall to the ground together with her bag and she yelled out in pain and Arjun descended on her.
The noise attracted Bobby and Taru, he had gone to her room to talk with her, and they both rushed downstairs to see Arjun punching Mehek.
Bobby was on Arjun and successfully drag him away from his wife and slapped him very hard.
"What has come over you Arjun?" Bobby shouted at his son. "Do you want to kill your step mother?"
Taru helped Mehek to her feet and use one side of her gown she was wearing to clean the blood coming out from Mehek's mouth.
"This woman doesn't want my happiness with Ashwini, she was the one blocking all my chances with her daughter."
"Shut up!" Bobby yelled. "Ashwini doesn't like you, she likes the dead Prince."
"She doesn't like the dead Prince, she likes the doctor."
"I said shut up."
"She's even cheating on you with his friend." Arjun said and Bobby slapped him.
"Don't you dare lie against your mother Arjun, I trained you well." Bobby warned and slapped Arjun and then spit on him.
Shaking in anger Arjun grabbed Bobby by his throat, strangling him. Bobby starts struggling to get Arjun's iron hand off his throat but couldn't.
Taru screamed. "What are you doing Arjun? Do you want to kill our father?" She yelled as she approached her brother and tried to free Bobby, but Arjun in his anger hit her hard on the head and pushed her so hard that when her back made an impact with the wall, it cracked. Blood began to flow from Taru's head as she slid from the wall to the ground, not moving.
Mehek gasped out in fear and hurriedly brought out her phone and quickly texted Ashwini to hurry up and come to Bobby's house, texting her what's happening.
Arjut crushed Bobby's lungs, killing his father and at the same time, Amar appeared at the scene scaring Mehek who hadn't seen him before.
His hands were covered in blood.
"Let's go with her." Amar said pointing at Mehek, you will deal with her in my mistress front.
"Who are you? Are you the one pushing Arjun to do what he just did? He just killed his father and sister." Mehek said. "And you Arjun, aren't you feeling remorseful for what you just did? Let's quickly rush Taru to the hospital before she loses a lot of blood." She added even though she was scared to her bones.
"You are the cause of this." Arjun said, pointing at Mehek. "And you are joining them soon."
"I didn't cause anything, I just wanted to go and meet my daughter." Mehek said as she moved back, hoping to buy some time for Ashwini to arrive.
"About that, you will get to meet her soon." Amar said walking towards her.
Mehek tried to run but her feet couldn't, she couldn't move, it seems her feet were rooted to the ground.
Reaching her, Amar gave her a lopsided smile.
"You thought that you could run?" He didn't wait for her reply when touch her forehead and Mehek collapsed, Amar was quick to catch her and carried her on one of his shoulders. "Sweet dreams." He added and faced Arjun who was staring at them and went to meet him. "Let's go."
He touches Arjun and they are gone.
Twenty minutes later, Ashwini burst in and saw Bobby and Taru in their lifeless state. She couldn't believe her eyes.
Rushing to Taru, she touched a finger under Taru's nose and quickly moved away from her, going to meet Bobby, one look at him, she knew he was dead. Both are dead.
She had gotten Mehek's message and had quickly taken one of her late father's cars and drove from Delhi to Bombay as fast as she could, maybe if she had her bike with her, she would have reached earlier and avoided these deaths. She quickly searched the house for any signs of Mehek and Arjun but the house was empty.
In the text sent by Mehek, she had told her it was Arjun and now that she couldn't find her Aunty, she wondered where Arjun must have taken her too.
Coming outside the house, she noticed the cars and her bike we're still Intact, asking the gatekeeper if he had seen Arjun and Mehek but she got 'no' as answer.
So where could they be.
Thinking of Arjun and how he had killed his father and sister, her thoughts quickly move to Rohan.
She dialed his number but it wasn't going through.
Jumping into her car, she drove to Rohan house in Punjab that night.
Arriving at his gate, she pressed the car horn and the gate slid open. She quickly drove in and parked inside the compound and came down, rushing into the house.
It was oddly quiet and she saw blood on the floor.
"Rohan! Rohan it's me Ashwini, please come out wherever you are." Ashwini shouted.
She felt a hand on her shoulder and when she quickly turned, she moved back a bit when she saw a familiar face, Amar.
"You?"
"Yes me, I have been waiting for you since. I knew you would come."
"What are you doing here? Where is my husband? What have you done to him and his father?"
"Well, he is with my mistress as we speak and if you want to see him, Mehek and her lover, I will suggest you come with me." Amar told her.
"I should come with you? What if it's a trap set by Ganga and yourself to lure me?"
"Aren't you seeing traces of your beloved blood, he really put up a fight and could have won if only he had Magic but he didn't and I am afraid I zapped him." Amar told her. "And Arjun killed his sister and father and if you don't follow me right now, he is going to kill Mehek." He added.
"Alright then take me to my sister."
"Finally, that was what I was waiting for."
"But we are going with my car."
"No problem Princess."
********
Amar took Ashwini to the house which Ganga had freed herself.
She saw that they were in a huge room with enough space. She could see Rohan who was bleeding and Amol with Mehek. They were tied to the floor, their hands and legs tied together.
The room was dark but Ashwini could see perfectly clear. She rushed to where Rohan was and when she touched him, Mehek, Amol and Rohan's adoptive father, she breathed out a sign of relief.
"So my loyal servant was able to bring you here?" Ganga said as she came out behind Ashwini, behind her was Arjun.
"Let them go, is this what you mean when you told me today that we shall see?" Ashwini said in a disapproving tone. "And as for you Arjun, I'm disappointed in you, how could you stoop so low to follow my sister and kill your own father and your only sister, are you insane? What will you gain in all of these?"
"You. I was promised that you will become mine when all this is over." Arjun said.
"You are mad, I don't love you and I will never love you."
Thanks"You are mad, I don't love you and I will never love you."
"Too late for that, once this is over, you will become mine by force."
"What do you want Ganga, why are you doing all these?" Ashwini asked, ignoring Arjun for now.
"Magic Flamebound, where is it?"
"I don't know where it is, our mother was speaking in riddles and I couldn't understand her, please I beg you to stop this madness and let us go. I don't want to fight you."
"The Magic Flamebound or she dies." Ganga said as she pointed and levaite Mehek who groaned out, she was bloody from the beating she had received from Arjun. "Tell me where you are keeping it."
"I'm telling you the truth Ganga, just let us go, please."
"Wrong answer." A bone crushing sound was heard and Mehek screamed out in pain before the room became quiet. Mehek's body fell down to the ground in a thud and Ashwini hurried up to her side, when she noticed Mehek wasn't breathing, she started crying.
"Please, stop."
"There are only two things I need from you Aishwarya, the throne of Maharaja and the Magic Flamebound. Give it to me or he becomes next." Ganga said and levaite Rohan to the air. "I know I have feelings for him but my love for him is not as deep as yours, so think who would hurt the most if he dies. One wrong answer and he is gone."
Ashwini rose up and hurried to Rohan side. She tried to think but couldn't. "The throne isn't yours Ganga but you can have it, and I have no idea where the Magic Flamebound is, please, don't kill him."
Ganga scoffs out. "The second was a wrong answer Aishwarya, you caused his death." Ganga said and without wasting time and break Rohan's neck ignoring Ashwini scream of 'No'
Ashwini's scream didn't stop her. Rohan fell to the ground and Ashwini placed his head on her lap, crying.
Ganga pointed at her, "You are next to join them if you don't tell me where it is."
"You said you are going to give her to me, not kill her." Arjun spoke.
"I lied."
"Then I won't allow it to happen." Arjun said as he tries to hold Ganga's
"Yours is just a small piece of cake." Ganga said and with a fling of her hand, Arjun was sent flying and hit the wall and he fell unconscious.
Ashwini remembered the conversation she had with her mother.
Flashback;
"Look at the fire Aishwarya. The fire roars, wind can make the fire bigger and can also extinguish it. But the fire isn't determined by the wind."
"So what roars the fire mum?"
End of Flashback:
'What roars the fire?'
Ashwini thought and looking at Rohan's dead face, the answer came to her.
It's the mind of the fire, the mind that fuels it.
Ashwini could start to feel something and she saw the image of her mother smiling. Keeping Rohan head gently on the floor, she stands up to her feet and faces her sister.
"First of all, I am not giving you any throne and secondly." Ashwini said and Amar started coughing out blood and soon he started coughing out his intestines. He fell down to the floor, stone dead.
"How, were you able to do that? Mother had removed her magic before you were even born."
"In terms of true power, only when you lose can you understand the desire to regain it. So at this moment, at this place I am everything you are not Ganga. I am the Magic Flamebound." Ashwini told her. "I will finish what our mother couldn't, right here and right now." She added and her eyes glowed, bringing out fire.
Ganga smiled as her eyes glowed red. "You are not the only one who has fire Magic little sis." She said with a smirk and both girls ran forward, fighting with their Magic fire.
The fight was fierce between the two sisters and Ashwini made sure her sister's fire attack didn't touch Rohan and Mehek's limp body, Rohan's adoptive father, Amol and Arjun's unconscious body.
When Ashwini saw that nothing could penetrate her sister's body, a plan came to her. She created a fire magic line between Rohan and the others so that Ganga's attack won't reach them.
Fighting Ganga without any distraction, she closed the distance between them, once she was close enough and grabbed hold of her two hands, she tried to change the heart of her sister.
"Stop this madness Ganga, I will give you one of the Kingdoms for you to rule."
"I want the throne of Maharaja and I want you dead." Ganga replied trying to free her hands from Ashwini iron grip.
Ashwini has no other option than to do as planned.
"I'm sorry I have to do this." Ashwini said and hugged Ganga. Fire which came out of Ashwini encircled them both and entered Ganga's body, it was as if Ganga's body was sucking them in.
Releasing her hold, Ashwini moved back to see her handwork.
Ganga fell down to the ground, twisting and turning around in pain.
"What are you doing to me?" Ganga repeats the question as she continues shouting in pain.
"Doing what our mother couldn't and now, you are truly free."
*******
Driving back to the Maharaja Palace in high speed, after setting the house which had housed Ganga for years on fire, Ashwini just hoped it works just like it did to her years back. Thankfully it was night and the palace servants have all gone to sleep.
She carried and half-drag Mehek and Rohan to the secret passageway.
"Please mum," Ashwini said to the picture. "Heal them just like you healed me years back. Please."
The picture of her mother started burning by itself and magically Rohan and Mehek were lifted up and they entered the picture, a few minutes later, they returned, breathing but unconscious.
They are alive!
Ashwini cried the night was finally over and she knew she did the right thing.
______
Few weeks later, the five late king's together with Meera, Taru and Bobby were buried the same day. It was a massive burial which was attended by friends and many people.
*******
Arjun was arrested for the deaths of Taru and Bobby and was given life Imprisonment. He was no longer the same Arjun Ashwini knew, he ran mad in prison and died.
********
A month later Ashwini and Mehek got married to their lovers on the same day. It was a joyful ceremony and Rohan was crowned the king of Maharaja.
Amol and Mehek both live in the palace together with Rohan and Ashwini and Rohan's adoptive father.
Five years later……
Ashwini carried one of her twin son's in her arms as the other one tag behind her. She stopped in front of a door and knock before entering.
"We are planning to go shopping today, are you coming with us?" Ashwini said to the figure drawing.
"I would love to tag along with you guys."
Ashwini nodded her head as the other twin ran to meet the painter, hugging her legs, and Ashwini let go of the twin she was carrying who ran to join his twin brother.
"That night, I thought you were going to kill me, but you didn't, instead you removed all my powers. Didn't know the Magic Flamebound was that powerful."
"You are my only family Ganga and I couldn't want you to die, so when that thought came to me, I had to try it and I am glad it worked." Ashwini told her. "I am glad the dark powers are gone and you are yourself."
"But what if it didn't work that night?" Ganga laughed, "I wouldn't have known I'm good at painting."
"Well you would have died." Ashwini answered as she went to meet her sister and they hugged. "You will soon be known all around the world, don't forget tonight is your concert."
"I'm glad I was given a second chance Aishwarya, thank you for opening my eyes to see the true beauty of being free."
The End.
©️ Ifeoma Isabella Ozomene Okeke.
All Rights Reserved.