Legend Of The Blue Sea. Episode 10
5 min read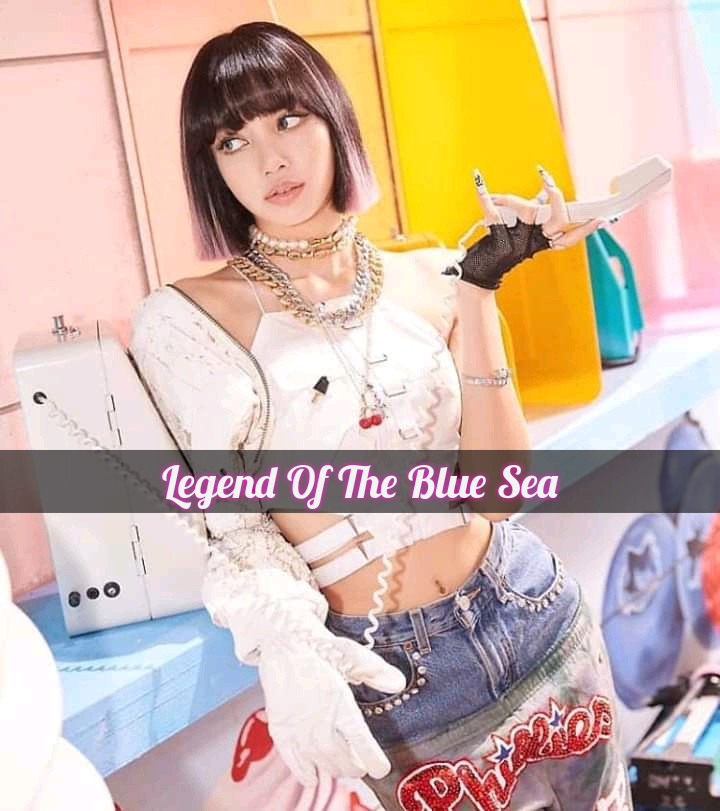 ????????LEGEND OF THE BLUE SEA????????
????(A tale of two worlds)????
•~A Korean love story…
????Episode Ten????
Shin Woo's POV????
'i want you to….'…I couldn't finish the statement when Kim rushed in…
'Wh..what are the both of you doing here?'..he asked and I stuttered…
'Nothing what's wrong'..
'The itinerary for the competition was just sent to me,we have to prepare Min Ah,the finale is tomorrow!!'..he panted..
'What Finale??'..I asked and he frowned …
'The finale of who gets to join BOTS,you know we can't let Luna win Shin Woo,Min Ah get up now,Baek is calling you!!'..he quickly said and Min Ah followed him…
Damn it!!!..
He just ruined the perfect moment,why did Manager Do not tell us this earlier…
Now we have only few hours to get her prepared…..
Luna Lang's POV????..
'Wow!!!..that was great Luna,you'll win this competition for sure!!'..My mother said,she's also my manager…
'Omma there's one problem'…
'What my child?'..she replied and I sat on my bed…
'There's this foolish girl,the same one that broke my wrists the other time'…
'Yeah what about her?'..
'She's a great singer mommy!!!..She's so good!!'..I cried out and she laughed…
'Luna don't worry, I won't let anyone stand in your way of success not even that little wench,you're a popstar Luna so she shouldn't bother you'..she said and I flinched…
'You don't get it do you??'…I asked and she nodded…
'Omma she's awesome,magnificent,in all my life as an ldol I haven't seen anyone as unique as her….She's going to win Omma!!!'…tears flowed down and my mom threw me a tissue…
She stood up and dusted her skirt…
'i will take care of it Luna,she won't perform'…she said and I smirked…
'How?'..
'Just leave it to me baby'..she said and locked the door….
I trust my mother…
She has a sinister plan up her sleeve….
Oh my dear Min Ah you're in for a lot of trouble…
Kim Hyun's POV????
Immediately she dropped the headphones from the booth tears fell from my eyes…
I've never heard a voice as beautiful and exotic as hers…
She's all we need after all…
With Min Ah in our crew the BOTS fame will rocket through the sky…
'Can't we just sign her in Baek?'..I asked and he sighed…
'i wish we could but we have to abide by the rules,with a voice like this Min Ah would win for sure'…
I turned around and suddenly Min Ah was nowhere around…
'But she was just here?'..I asked and Baek looked surprised too…
Well maybe she's in her room, she needs rest because tomorrow the fate of the crew rests on her…..
Min Ah's POV????
I rushed upstairs and went into my room because my bracelet turned green again……
I think I'm about to…
'Spijjkllmmllll!!!!!'…I heard as i turned into my mermaid form again…
Why is this always happening??…
I'm glad I noticed it before someone caught me…
'You're a fish again?'..I heard from behind my door and I shrieked in fear…
'Ahhhhhhh…Shin you scared me!!'..I screamed as my tail flapped again…
'Sorry for that.. I want you to sing this song tomorrow please'..he said handing me a note…
Luckily I know how to read…
Don't be surprised,I attended underwater college and my favorite teacher was our mystic music teacher (He's an octopus)….
'Ohhh ok'..I said and as I layed a hand on the note the lyrics and sound entered me….
That's a gift I have …
I can learn any song without effort…
I hummed the song and my legs returned to normal, Shin looked surprised and he turned to leave….
'Shin wait!!'..
'What?'..
'What did you want to tell me earlier?'..I asked and his gaze dropped…
'it's nothing, go to bed'….
THE NEXT MORNING????
.
.
.
.
.
'Wake up Min!!!'..Kim screamed into my ears and I jumped…
'take this dress,it would look great on you'..he said and I smiled…
'Won't you come with me?'..I asked and he blushed..
'No,I'll come later'..he said…
I quickly dressed up and rushed downstairs and I bumped into Shin woo and almost fell but he caught me by the waist…
'Sorry'..he said and went upstairs without a good luck wish or anything…
What is wrong with him…
'The driver is here'..Baek said and I kissed his cheek playfully leaving a bemused expression on his face…
'Make us proud Min'….
Twenty minutes later
.
.
.
.
.
'Are we there yet?'..I asked the driver but he kept silent…..
Something is not right…
Why do I feel like we're going in circles. ..
Suddenly I saw Manager Do inside a car…
'Follow that car!!!'..I screamed but the driver kept going…
Something's fishy here….
Luna Lang's POV????…
An HOUR later
.
..
.
I think Omma's plan worked…
Min Ah is nowhere to be found….
'Luna it's time for you to go on stage'..My mom said and winked at me…
'You're the best mom ever!!'
..I squealed and went on stage….
Ten Minutes later
.
..
.
????i can't sing one song that's not about you..
????Can't drink without thinking about you…
????Is it too late to tell you that..
????Everything means nothing if I can't have you….
I finally ended and the whole crowd screamed in excitement…
'Thank you Luna and now it's time for our last contestant,Min Ah!!!'..the Mc said but no one came out….
Oh this is going to be fun…
'is she here?!!'..he asked and the whole crowd murmured…
'i think it's Time to pick the winner already,it's obvious that she's not coming'..my mom said and glanced at me….
She's so sweet…
'Ok in absence of the last person our winner is….
'Wait!!!'..Someone screamed and when I turned it was her….
'I'm here!!'…