Legend Of The Blue Sea. Episode 12
4 min read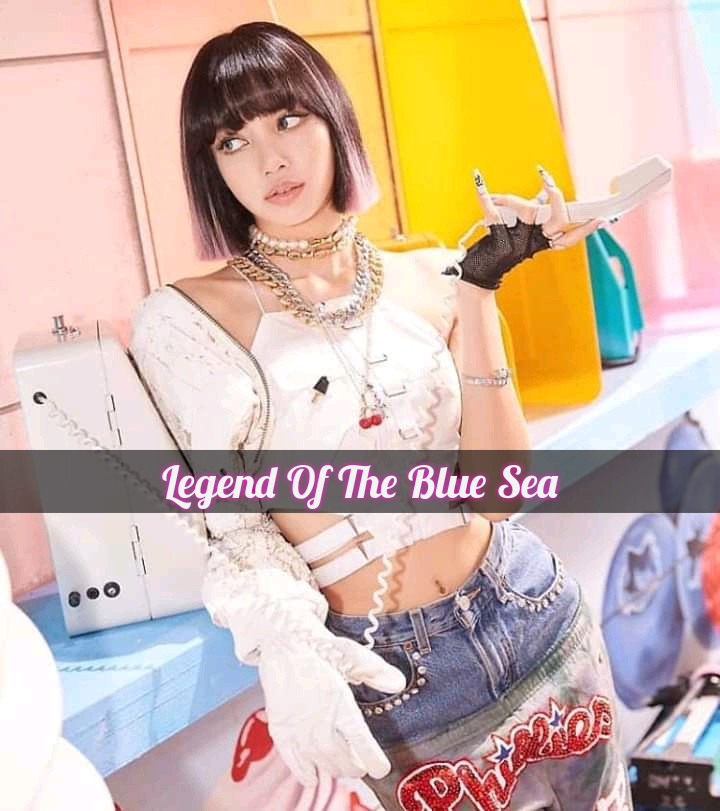 ????????LEGEND OF THE BLUE SEA????????
????(A tale of two worlds)????
•~A Korean love story…
????Episode Twelve????
Luna's POV????
I'm the winner?!!…
Oh my God I'm the winner!!!!!!…
'Yipeee!!!!'..my mom and band mates screamed as I walked towards the stage and gave Min Ah a victorious look….
I expected the crowd to cheer for me as I was handed the BOTS official jacket but instead….
'Boo!!!!..Boo!!!'..they screamed…
What is wrong with them?!!..
Kim Hyun's POV????
This isn't right…
I won't standby and watch unfairness become a part of this competition…
As Luna climbed the stage the crowd booed at her….
Yes she deserves it…
'It's okay Min Ah'..I whispered and cleaned the tears that slipped from her eyes…
'it's okay oppa,at least I tried'..he said hoarsely and I hugged her….
I can feel her pain….
'We hereby present to you guys the newest member of the BOTS gang,Luna lang!!!!'…
'Wait!!!'…someone screamed and we all turned and watched how Shin woo climbed on the stage and ripped the jacket off Luna's hands…
'We don't give a fuck about the judges decision Mr we all know who the real winner is, am I right guys!!!'..he screamed and the crowd cheered in agreement….
'The judges decision is final!!'…Luna's mother said and climbed on the stage too..
God what a drama queen she is….
'Ok fine Luna can join the crew only if Min Ah joins too!!'..he fired back and she scoffed….
He jumped down from the stage and grabbed Min Ah by the arm…
'Let's go guys'…..
Min Ah's POV????
I can't believe Shin woo stood up for me like that…
it was so sweet of him…
'Thank you'..I whispered in the car and he nodded…
'i hate when something or someone is treated unfairly and that was what happened today not that I cared about you'..he added and I frowned…
'i didn't ask you that'…
'Just shut up Min'..he said and plugged his earphones to his ears and started rocking his head….
Truth be told…
Shin woo is super handsome,from his pink hair to his small lips and great abs…
Why am I even thinking about the jerk??….
'let's go camping guys'..Baek spoke up and I asked…
'What is camping?'…
They all turned and looked at me like I'm not from they're world…
'Just pack your clothes and see, we're leaving tonight'…he said and Kim winked at me….
I wonder what camping means….
Luna's POV????
At night????
.
.
.
My car drove in the BOTS mansion and I saw all of them outside with their bags…
What are they up to??…
I alighted from the car and when Kim saw me he winced loudly.
'What are you doing here Luna?,are you here to cheat again?'..he said and I ignored him…
'Where are you all off to?'…
'Camping!!!!'…Min Ah said and they all groaned at her..
'I'm coming too'..
'No!'..shin woo added and raised a brow…..
This is a perfect opportunity to reach Min Ah a lesson….
'i am going and you can't stop me,I'm a part of this crew whether you like it or not!'..I said and brought out my camping bag…
My mum takes care of every little detail…..
'Min Ah would you ride with me please?'.I said mischeviously and gave her a sly smile…
'uh okay'…she said and entered the car….
'We're going to Sizzle park Luna'..Baek said and I nodded….
Min Ah is in for a treat….
Min Ah's POV????…
On the road????…
.
.
.
.
'Why did you offer to drive me Luna,we don't like each other?'..I finally asked and she smiled…
'i want us to have a great time as girls since I'm part of you guys'…
'Hmmm okay'..I said and eased down the car seat…
I hummed a little song I learned from Shin and saw her frown a little….
Why is she being nice all of a sudden??……
Suddenly the car stopped…
'What's wrong?'..I asked and she opened a booth…
'i think there's something wrong with the car please come down and let me try fixing it'..she said and smiled awkwardly….
I came down from the car and waited for a minute….
Luna started the car and as I wanted to enter she drove off leaving dust on my face….
She left me!!!!…
Luna left me?!!!….