Legend Of The Blue Sea. Episode 9
4 min read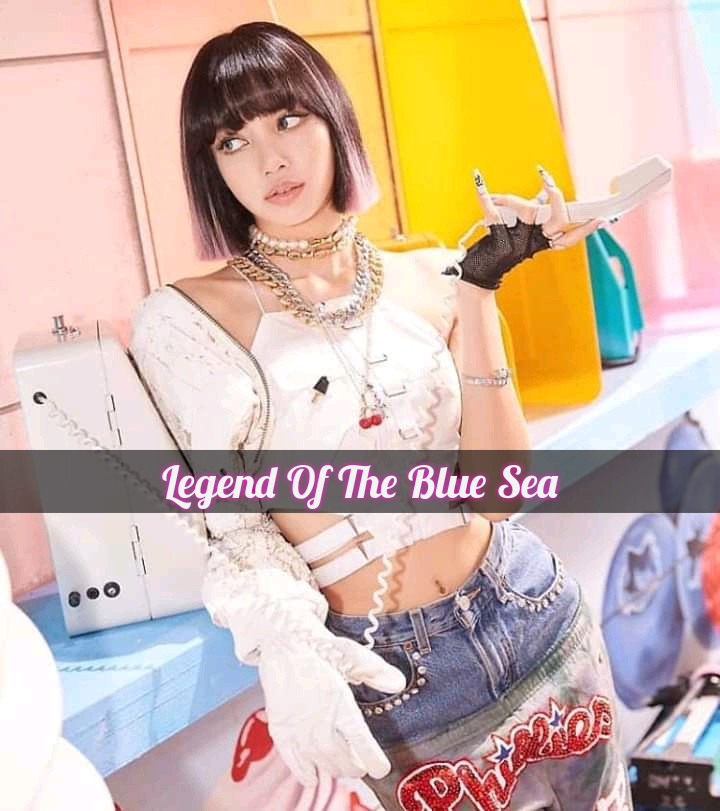 ????????LEGEND OF THE BLUE SEA????????
????(A tale of two worlds)????
•~A Korean Love story…
????Episode Nine????
Luna Lang's POV????
No she can't be that good?!!…
Oh my God that was the most wonderful voice I've ever heard in my entire career as a singer…
She's going to be a hindrance to my quest for power in the music industry…
I have to do something…..
'Min Ah!!..Min Ah!!!!'..The crowd cheered as she came down from the stage and Kim Hyun hugged her tight…
'So I think we have seen the fifth finalist!!'..Manager Do said and the whole crowd cheered…
'Wait!!'…I screamed and they all turned towards my direction…
'She can't be a finalist!!!.. She's not qualified!!'…I said and they all laughed.
Manager Do turned to the crowd and asked them..
'Does she deserve to be a finalist!!??'…
'Yes!!!'..they chanted in reply and he raised a brow in my direction….
'Let's go girls!!'…I beckoned to my crew and we all entered the car…
I have to get rid of Min Ah somehow…
Shin Woo's POV????
'Alan walker -faded,that was the song right?'..I asked and she raised a brow…
'i don't know who Alan walker is but all I know is that the song is famous under the sea'..Min Ah said and walked towards her room door….
'Min Ah'..I called and she turned…
'What?'…
'Meet with me later tonight,I want to show you something'…
She nodded and locked her door….
Did I just make a huge mistake by telling her this??…
Unknown POV????
'She is a human now lord Ming'…I said and he threw his cup across the walls…
'Find her and when you do Kill her!!!!!'..he screamed and I bowed down in respect…
'Yes my lord'…
I swallowed the blue pearl given to me and the next thing I knew I turned human….
'Ughhhh..I hate these things called legs'…I said to myself and a small boy saw me…
'Ahjusi you're naked!!!'..he screamed and I looked down at my erecting manhood…
I have to get clothes before I embark on my journey to kill the princess of the Blue Sea…….
Kim Hyun's POV????
'Did you know that she could sing like that?'..I asked Shin woo and he ignored me..
'Shin woo I'm talking to you'..I said and Min Ah entered…
'Oppa!!'…
'Hey sweetheart'..I said and Shin woo finally looked up…
'Who are you calling your sweetheart?'..He asked and I laughed…
'Stop being Jealous hyung,I'm just joking'…I teased and Min Ah blushed…
'i…I'm..I'm not..what makes you think I'm jealous?!!!'..he screamed and I backed off…
'my tongue slipped sorry'..I said and he sighed and left the room….
'What's wrong with him?,why is he always like that?'..Min Ah asked and dipped her hands in my bowl of chips and I slapped her hands….
'Hey stop it!!!'..I screamed and she laughed tugging at my cheeks…
I grabbed a pillow and threw it towards her and she squealed in delight. mm
'I'll get you Oppa!!!"…she laughed and jumped on my body….
Am I falling in love with her?!!….
Shin Woo's POV????
I watched from the glass as they both played like lovers..
Why do I feel like killing Kim all of a sudden??…
'Shin woo we need to talk'..Baek said and I followed him towards his room…
TWO MINUTES LATER
.
.
.
'What's the matter Baek?'..I asked and he showed me an article and it read….
MYTHS AND LEGEND????????
It Seems like there's a mermaid in North Korea as the blue scales of something like a fish tail appears today on a picture taken by a couple…….
I saw the picture of the couple and the tail at the background…
That's Min Ah's scales!!!….
'So how's this my problem??'..I asked and Baek sighed…
'i found this scale downstairs Shin'..he said and brought out a large blue piece of scale and showed it to me….
'W…wh…what is this?!!'..I stammered…
oh God I hope he doesn't figure it out!!!..
'Tell me the truth Shin'…
'About what??'…
Have you been eating blue fish lately??'..he said and I heaved a sigh of relief…
I'm glad he didn't figure that Min Ah is a mermaid….
Min Ah's POV????
AN HOUR LATER????
.
.
.
.
I knocked on his door and got no reply…
'Min Ah'..I heard a whisper and jerked up in fright…
I turned and saw Shin woo laughing ..
Wow that's the first time I saw him laugh….
'Yaaaa…you scared me'…I said and he frowned…
'Follow me'…
I followed him to the roof of the house and saw a huge glass house….
'Wow it's beautiful'….I said and when he opened the door I squealed…
It had a blue pool just like the blue sea…
'Would you like to swim with me??'.he asked and I nodded..
He removed the robe from his body and I saw a tattoo on his back…
It was a woman's face….
Truth be told he has a great body shape, from his lanky legs to his broad shoulders..
'Min Ah'..
'What??'..
'Your clothes'…He said and before I could blink he dragged me into the water…
'Shin woo!!!!'..I screamed and he laughed pouring water on my face…
'Min ah I want to tell you some thing'..
'What?'…
'i………..