Legend Of The Blue Sea. Episode 17
5 min read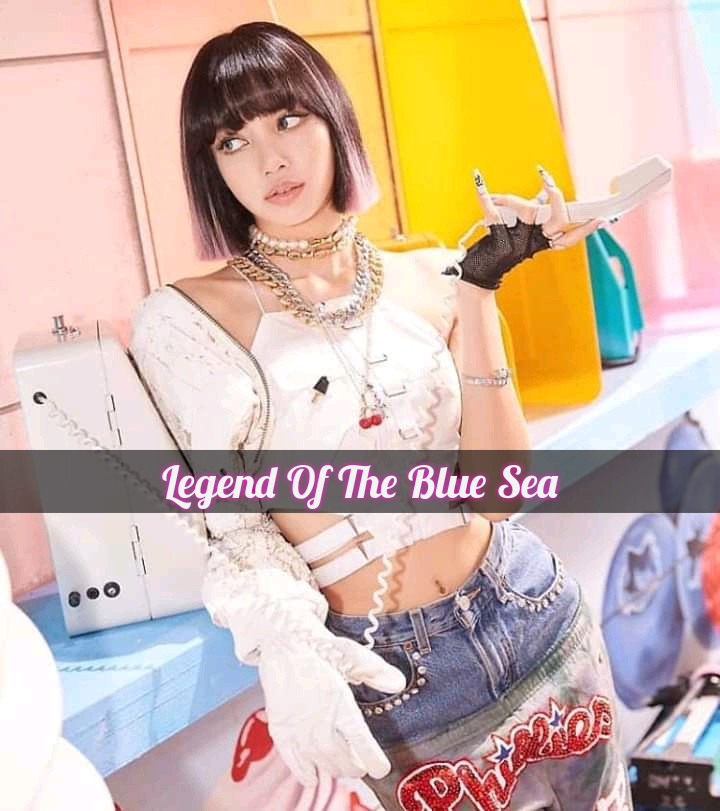 ????????LEGEND OF THE BLUE SEA????????
????(A tale of two worlds)????
•~A Korean Love story…
????Episode Seventeen????
Shin Woo's POV????
Immediately she said those words I felt a pain that had I've never felt before…
Am I heartbroken??..
'I'll be in my tent now'..I said and rose from the log I was sitting while Kim stood up also and raised Min Ah up…
What is wrong with me and why am I so bugged about those two??…
She's just a clumsy mermaid that's all….
Min Ah's POV????
I can't believe I said Yes to Kim Hyun…
What was I trying to prove by doing it???…
Oh I'm so confused right now,I might as well accept and learn to love Kim Hyun since that's my fate…
'So we're now boyfriend and girlfriend Min Ah,you have to give me a good morning and good night kiss,I'll make you very happy that's for sure'..He said as I blinked back the tears from my eyes….
Kim doesn't deserve this treatment from me so I have to act happy and learn to love him because he loves me ….
'Goodnight'..I whispered and he nodded kissing me on my forehead and I went into my tent…
I need to cry my heart out in private….
Luna Lang's POV????
I know that Min Ah doesn't love Kim and she was trying to prove to Shin Woo that she can do without him…
I noticed the way he looks at her and I'm pretty sure Shin likes her…
To be more honest I don't care about being his girlfriend anymore….
I just have one goal and that is to break this band apart and Min Ah just gave me the perfect opportunity to do just that…….
Let the game of love begin…..
Shin Woo's POV????
One Week Later????
.
.
.
.
At the BOTS mansion????..
'So guys we need to come up with a new song and then we decide who takes the lead'…Manager Do said and I smirked…
'So I'm going to pair you guys to work on a duet and one solo song as an assignment'..He said and I flinched…
'This isn't Music school Manager'..
'i know but you guys need to be co ordinated'..he said and distributed a paper to us and I saw the pair….
Shin Woo ≈Min Ah(Duet)
Kim Hyun ≈Luna lang(Duet)
Baek Hyun(Solo)…
'What the hell?!!..there's no way I'm doing this with her!!!'..I screamed and pointed and Min Ah and she smirked…
'i don't want to do this with you either jerk'..she spat and I groaned…
'Will the both of you just shut up and do what I asked?..release a video on YouTube and the one with the highest views get to pick the song!'..he said and left……
Kim sat next to her and whispered something that made her smile and they both stood up and left..
'Those love birds are really sweet'..Luna said..
'Shut up Luna'..
'What Shin are you jealous??'..
'Shut up!!!'..I screamed and broke the glass cup in my hands…
I just can't stand anyone in this house….
Kim Hyun's POV????
'I really wanted you and I to do a duet babe'..I said as I pressed my lips to her hands and she smiled.
'Yeah me too'…
I circled my arms around her waist and bent down to kiss her but I felt like she was pulling back a little…
There was no emotion or feelings attached…
'Is something wrong baby?'..I asked and she sighed..
'I'm just tired that's all'..she replied and walked into her room and before I could follow her she shut the door…
I love her but why do I feel like she's not returning the feeling…
I mean we both had a good time as a couple for the past week but why do I feel like I'm the only one making an effort in this relationship….
Min Ah's POV????
At Night????…
.
.
.
I knocked on his door and got no reply…
'Shin Woo open the door!!'..I screamed but still got no reply..
I sighed and opened the door and sat on the couch and tapped my feet in anxiety and he came out of his bathroom wearing a towel smugly…
I covered my eyes immediately…
it's the first time I've seen a guy in a towel looking so sexy…
'What are you doing in my room?'..he asked coldly as he wore a trouser and I opened my eyes fully…
'we need to work on the assignment Shin woo,let's keep our differences aside and do this'..I said and adjusted my night robe..
'Ok fine,what song?'..he said and wore a singlet…
'i thought you've thought about that?'..
'You know I don't want to do this with you,I don't even want to be near you so pick a song Min Ah and let's get this over with!!'..he scoffed and I felt like crying….
Not this time…
Not again…
'Why do you hate me?'..I asked and he turned to look at me…
'Why do you hate me?!!..I saved your life you bastard and if I didn't do so you'll be dead by now!!!!'..I screamed in tears and he smiled…
What a monster?!!…
'Why are you wearing a night robe?'..
Is this dude crazy or what??..
'i asked you a question you jerk?!!'..I fired back and he walked closer to me while I moved back…
'Why don't you go and meet your perfect little boy friend and leave me alone!'..he whispered and I screamed….
'You're cold,egocentric and self centered!!!'…
'Stop Min Ah'…
'Oh I should stop?!!..well no because I need to talk some sense into your stone head?!'..
'Min Ah i said stop!!!'…
'Well I'm not going to and you can't stop………..
I couldn't finish the sentence when he crushed his lips down to mine and kissed me like his life depended on it…..
Oh what am I doing??…
I want to resist him but I can't, his tongue was so tempting and his juicy lips was so sweet….
I've never been kissed like this…..
He held me close and circled his arms around my waist and kissed me deeper until someone walked in…..
'What is going on here?!!'…