Legend Of The Blue Sea. Episode 18
4 min read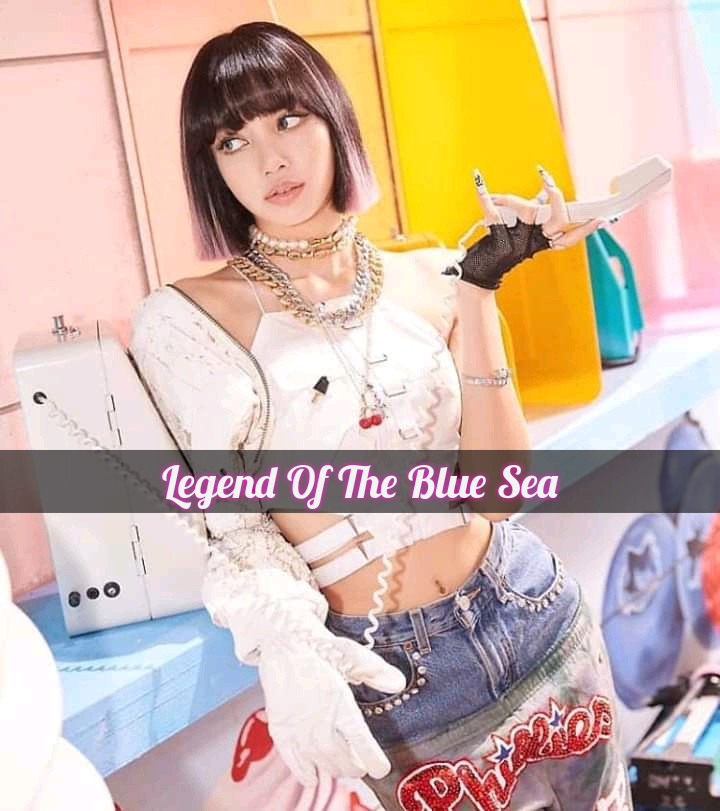 ????????LEGEND OF THE BLUE SEA????????
????(A tale of two worlds)????
•~A Korean love story…
????Episode Eighteen????
Min Ah's POV????…
'K..K..Kim!!!'..I screamed as he looked at the both of us with tears in his eyes….
'So this is the reason huh?'..he asked as he pointed at Shin Woo and walked out……
'Kim please wait!!..its not what you think!!'..I cried out as I ran after him and he shut the door in my face…
Oh God what have I done?!!…
'i knew there was something going on between you two'..Someone said and when I turned it was Luna standing near my room door….
'What did you do you witch!!'..I screamed in tears and she cackled…
'Well I just knew that something was going to happen so I sent Kim to Shin woo's room for some thing'…..
'You're evil Luna!!'..I cried and she nodded….
'Go talk to your boyfriend you wench, I'm not done with you yet'..she laughed and walked away….
'Kim please open the door'..I cried and knocked but got no reply…
'Kim please'…
'Leave me alone Min Ah,I don't want to talk to you!!'…he said and I walked away….
I'll take care of this mess somehow but right now I need to talk with Kim….
I can't believe I kissed that bastard…
An Hour Later????
.
.
.
.
I opened my eyes and a huge sense of pain struck my head…
Wait this isn't my room,this is……
'You turned into a fish and fell down the stairs Min'..Shin woo said and I jumped up in fright….
'Wh..why did you bring me here?!!..why couldn't you take me to my own room?!!'..I asked in annoyance and he ignored me….
'Look I'm sorry for what happened earlier,I just wanted to shut you up'…
'You just wanted to shut me up?!!.. Kim doesn't want to talk to me because of you !!'..I screamed and threw a pillow at him but he dodged…
He walked closer and grabbed my arm very strongly and hissed…
'Look mermaid,this was also your fault,fine I kissed you so why didn't you resist, why didn't you pull away,just tell me'..he fired back…
It's true..
it's also my fault….
'Now please leave my room!!!'..he screamed and pushed me out the door…
I can't believe I kissed this monster..
What am I going to do now?!!…
Luna Lang's POV????
THE NEXT MORNING????
.
.
.
.
'Good morning guys'..Baek said and got no reply…
The dufus doesn't know about the drama that happened yesterday…
Min Ah came downstairs with the same clothes she was wearing yesterday and a red eye.
Yeah I'm pretty sure she cried her eyes out last night cause Shin woo is pretty quiet…
'What's going on and where's Kim?'..he asked and I laughed…
'What's funny Luna?"…
I shifted my gaze and smirked…
'Why don't you ask Shin why he kissed Kim's holy girlfriend Min Ah?!'..I said and she stood up…
'I'll be in my room now'..
Shin followed and I turned to Baek and almost choked with laughter when I saw his face…
Seeing them fight is priceless….
Min Ah's POV????..
THREE HOURS LATER????
.
.
.
I was seated on my bed wondering why Kim hadn't come out from his room when someone knocked…
'Come in'..I said and Shin the jerk came in…
'What do you want?'..I asked in disgust and he gave me a piece of paper……
'that's the song we're singing tomorrow for the you tube challenge so learn it'..he said and walked away without any hint of emotion or anything….
Is he this cold or what??…
I looked down on the paper and heard a knock again…
Terribly annoyed,I walked down to open the door myself….
'What do you want this time!!'..I screamed as I opened the door thinking it was Shin woo but I was shocked to see Kim…
'I want to talk'…
Ten Minutes Later????
.
.
.
.
.
We were both silent for some minutes until I couldn't bear it anymore…
'I'm sorry Kim,I didn't know what came over me'..I cried and surprisingly he covered my hands with his…
'i know you didn't love me Min Ah but I forced my self not to believe it,when I saw you kissing Shin woo it finally dawned on me that you weren't happy with me and I'm sorry'.. he said as tears flowed freely from his eyes…
'that's a lie Kim,you made me feel happy and loved but I couldn't return the favor so I should be sorry'..I cried and we both hugged each other……
He broke off from the embrace and pressed his lips to my forehead….
'Go tell him how you really feel'..he whispered….
'Who?'..
'Shin woo'..he said and I shook my head…
'But what if??'…
'Just tell him Min Ah and maybe he'll stop behaving like a dickhead towards you'..he replied and I hugged him….
'Thank you Kim Hyun!!'..
I ran to Shin Woo's room and opened the door and he flinched in anger…
'Who are you to just burst into my room like that!!'..
'i have to tell you something'..I said and he raised a brow…
'Be quick about it,I want to sleep'…
I walked towards him and mustered the courage to finally say..
'i love you Shin Woo!!!'…
He stood up and dropped his phone on the bed…
'You love me?'..he asked and I nodded…
'Well that's great,so can. you leave my room now?!!'…