Legend Of The Blue Sea. Episode 27
4 min read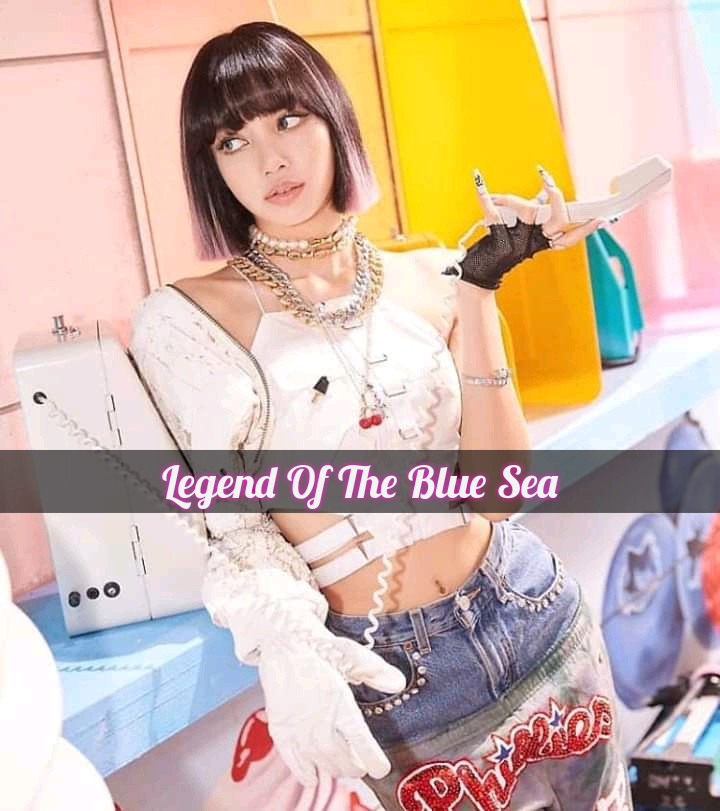 ????????LEGEND OF THE BLUE SEA????????
????(A tale of two worlds)????
•~A Korean Love story…
????Episode Twenty-Seven????
Shin Woo's POV????
I looked down at the slight bulge in my pants and looked back at her…
Did she just say that?..
'W..what did that just mean?,huh and by the way do you feel any pain?'..I asked and she shook her head…
'But I thought they girls always say it's painful the first time?'..I asked again looking somewhat confused…
'Ok fine it's painful and there's blood on the b..bed,I just wanted you to feel like you didn't cause me pain'..she muttered and I smiled softly…
'You're sweet you know right?'..
'Yeah I know'..
Mrs Woo's POV????
At the Woo Mansion????
.
.
'Get all staffs here right now!!!'..I screamed and my PA ran away to carry out my orders…
Surely Shin didn't know about her whereabouts so someone in this house must have told him and I'm going to find out who did it….
A minute layer they all stood alined and I walked to each of them…
'Now someone here clearly told my son of Min's whereabouts and I want to know who!!!!'…I screamed and they all kept silent…
'I won't repeat the same question twice so who did it!!!!'….
No one replied and I laughed…
'No one wants to talk huh?, pack your bags everyone cause you're all fired!!!'..I screamed and turned away…
'Mrs Woo wait!!!'..Someone said and when I turned it was Choi,my driver…
'I…I was the one who told him'..he blurted out and the whole staff gasped…
'Really Choi?!!,Why?!'..I said while walking closer to him and gave him a hard slap across his face….
'I..I'm sorry Mrs Woo,Shin really loves her and I thought I was doing him a favor by telling him the truth'..he cried out as he knelt down begging….
'You're fired Mr Choi and your kids will be taken out of the Woo Staff Benefit'..I coldly said and he held onto my legs begging…
'Please Mrs Woo,I have worked for this household for 20 years you can't do this to me please!!'…
'Security!! take him away and get me all his staff properties including his phone,let him leave here with nothing!!!'..I screamed as I pushed him away…..
No one messes with Mrs Woo…..
Min Ah's POV????
I was busy sleeping when suddenly the strange merman appeared in my dreams…
'Hello Princess'…
'How are you in my d..dreams Mako?'..I asked and he laughed…
'i am more powerful than you think dear princess but unfortunately I'm here with a warning to you!!'..he said sternly..
'What warning wise one?'..
'There is an impending danger coming my dear princess and you will be put to test on the battle of love and war'…
'What do you mean?'..
'Don't ask my dear princess for I can reveal no more,be gone now!!'..he said and I jumped up from the bed….
'Ahhhh!!!'..I screamed and Shin woke up…
'Are you okay Min?'..
'Y..yeah I am,I'm just scared Shin what if your mother finds us?'..I said and he laid me back on the bed…
'No one knows about this place Min Ah and Omma can't find us so please go back to sleep'..he replied as he stroked my head softly and I fell asleep again….
What did Mako mean by battle of love and war??…
Shin Woo's POV????
I know she's pretty scared about the whole situation but I made a promise to protect and love her….
I have to thank the unknown caller who helped me rescue her…
I picked up my phone and dailed his number and someone else picked the call…
'Master Shin??'..the person said and I disconnected it immediately..
Whoah that was close..
Mrs Woo's POV????
At Night????
.
.
.
'Mrs Woo I have something to say!!'..A guard came in running and I frowned…
'Spill it and don't waste my time'
'Well I received a call from Mr Choi's phone and it was Shin Woo,I picked the call but he disconnected it'..he said and I stood up…
'Trace the fucking call!!!!'…
Min Ah's POV????
At Night????
.
.
.
.
'That's a lie Shin!!!,mermaids are more beautiful than your skinny human girls!!'..I argued and he laughed…
'Cool down Min I was only joking with you and besides you're the prettiest girlfriend I've ever had'..he said and kissed me softly making me blush….
'So where do we go from here Shin?'..I asked…
'What do you mean?'..
'i mean we can't hide here forever,we have to come out of our shells sometime'..I pointed out and he frowned…
'Can't we just enjoy the pleasant evening instead of talking all this trash?!'..
'Oh so I'm saying trash right?'..
I rose from his bare chest and came down the bed and before we could say anything a loud crash was heard….
'Wha..what was that?!!'..I asked in fear and he stood up too..
'Relax maybe it's a raccoon, I saw one last night'..he replied and the room door bursts open revealing three huge men….
Oh No!!!…
Shin's mom came out and crossed her arms smiling at us…
'Hello lovebirds'…